Aden Housley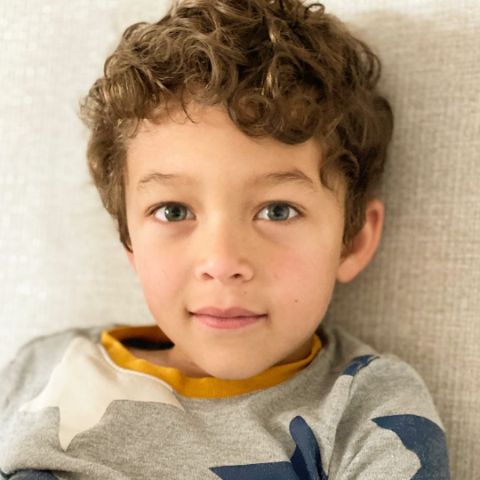 Quick Facts of Aden Housley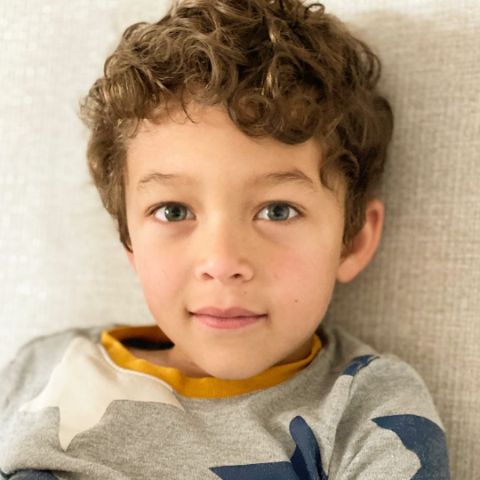 Aden Housley is not just a regular kid. He is a celebrity kid who has been in the spotlight since he was born. He is best known as the son of actress Tamera Mowry and journalist Adam Housley, two well-known personalities in the entertainment and media industry. Aden has grown up in front of the cameras and has captivated millions of fans with his cute smile and bubbly personality.
Furthermore, he has a close bond with his sister, Ariah Talea, who is three years younger than him. The siblings share their adorable moments on their parent's social media accounts and YouTube channel, The Housley Life. The channel showcases their family's adventures, challenges, recipes, and more.
Aden Housley's Wiki-Bio, Age, & Education
Aden Housley was born on November 12, 2012, in Los Angeles, California. He is the eldest son of Tamera Mowry, a TV actress, and Adam Housley, a Fox News reporter. Currently, his age is 10, and has a mixed ethnicity of Bahamian, English-Irish, and German.
Further, he has a younger sister named Ariah Talea, who was born in July 2015. Aden and his sister are often featured on their parent's social media accounts and YouTube channel, The Housley Life. Regarding his education, he is currently in elementary school where the institution's name hasn't been revealed. He enjoys reading books and playing games with his sister.
Aden Housley's Parents' Relationship
Tamera Mowry and Adam Housley's married life is a story of love, faith, and family. The couple met in the early 2000s at Pepperdine University, where their economics professor set them up. They were together for six years, then took a year off to confirm that their relationship was in line with God's plan for their lives.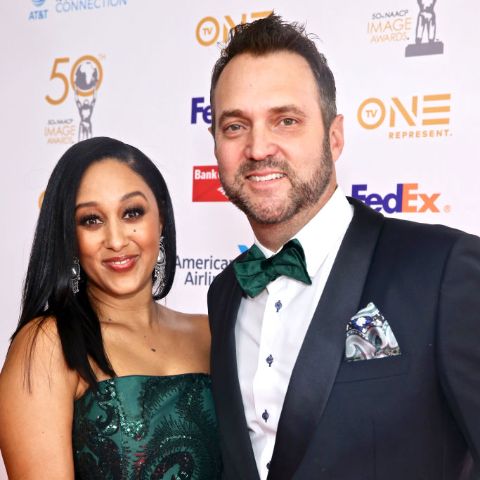 They got engaged in January 2011 and married in May 2011 at an inn and vineyard in California. They have two children: Aden John Tanner, born in November 2012, and Ariah Talea, born in July 2015. They frequently post their family moments on social media and their YouTube channel, The Housley Life. They also run a winery and home goods store together.
Both of them have faced some challenges and criticism due to their interracial marriage and Adam's former career as a Fox News correspondent. However, they have always supported each other and protected their love. They are a happy and successful couple who inspire many with their dedication and values.
Who is Adam Housley?
Adam Housley is a popular American journalist, winemaker, and former professional baseball player. He worked for Fox News from 2001 to 2018 and covered various stories and events around the world. He is also a co-owner of a family winery in Napa, California. He has a Twitter account where he posts about his family, career, and opinions12.
Furthermore, the journalist was born on August 13, 1971, in Napa, California. He graduated from Pepperdine University, where he played on the 1992 National Champion College World Series baseball team. He started his journalism career as a reporter for KVON and KVYN radio stations in Napa.
Later, he worked for KCPM-TV, KFTY-TV, and KTXL-TV before joining Fox News in 2001. He reported during the Iraq War from Kuwait, Iraq, Bahrain, Jordan, and the Persian Gulf. He also covered stories from Pakistan, Israel, the West Bank and Gaza Strip, Japan, Haiti, Chile, Mexico, France, England, and South Africa.
His Mother's Movies & TV Shows
Tamera Mowry is an actress and talk show host who has starred in many movies and TV shows. She is famous for her role as Tamera Campbell in the sitcom Sister, Sister (1994-1999), which she shared with her twin sister Tia Mowry. She also lent her voice to Misty Knight in the animated series The Super Hero Squad Show (2009) and portrayed Hope Daniels in the comedy series Roommates (2009).
Some of her other remarkable movies and TV shows include Seventeen Again (2000), a TV movie where she played the younger version of her mother; The Hot Chick (2002), a comedy film; Twitches (2005) and Twitches Too (2007), TV movies; Double Wedding (2010), a TV movie; Things We Do for Love (2011), Tia & Tamera (2011-2013), Christmas Angel (2012), and Rebounding (2012).
What is Aden Housley's Net Worth?
Aden is still too young to have his own net worth or income source. However, he is known as a celebrity kid just like Duke Gaines. Aden is very close to his family and loves spending time with them. He also admires his parents and looks up to them as role models. He respects their careers and achievements and hopes to follow in their footsteps someday.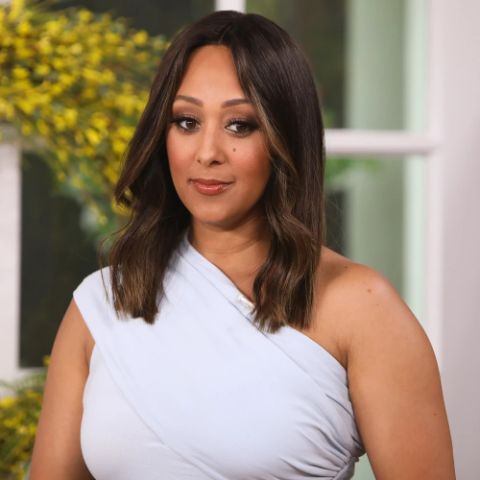 On the other hand, his father Adam Housley is a multi-talented American journalist and former professional baseball player. Known for his versatile career, Housley has made significant contributions in both sports and media industries. However, he has a total net worth of $4 million. His mother Tamera Mowry, the talented American actress, has amassed a net worth of $4 million through her successful career in the entertainment industry.
Does Aden Housley Use Social Media?
Aden does not have his own social media accounts yet, but he often appears on his parents' Instagram and Twitter pages. He also has a fan page on Instagram that has over 13 thousand followers. He is popular among the fans of his parents and his aunt Tia Mowry.
Lastly, he also stars on his family's YouTube channel The Housley Life, which has over 375 thousand subscribers. The channel showcases the family's lifestyle, adventures, challenges, pranks, recipes, crafts, and more. Aden is very charismatic and entertaining on camera and enjoys making videos with his family.
For more content like this, don't forget to check out our page AllStarBio.