Alijah Kai Haggins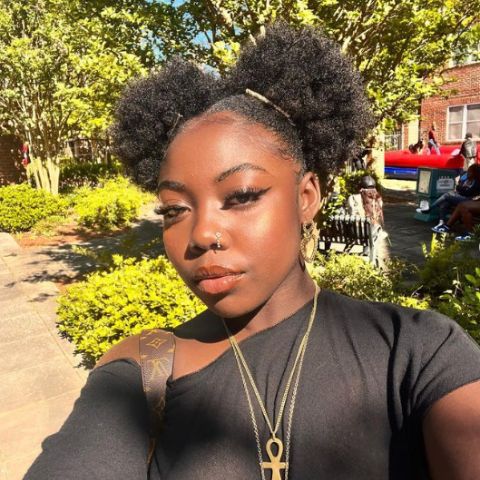 Quick Facts of Alijah Kai Haggins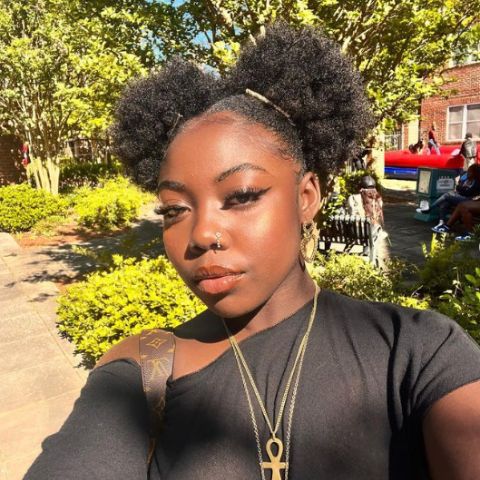 Alijah Kai Haggins, a 19-year-old multi-talented artist, is swiftly making her mark in the entertainment industry. Her journey is illuminated by her own accomplishments, distinct from the illustrious careers of her parents. She is the daughter of the well-acclaimed actress, Tichina Arnold Martin, renowned for her roles in popular shows like "Martin" and "Everybody Hates Chris."
Alijah herself has already had notable acting roles in shows such as "One-on-One" and "Everybody Hates Chris," and she has made a guest appearance on Starz's "Survivors Remorse." Her upcoming project, "Runt," alongside Cameron Boyce, casts her as a high school student ensnared in a cycle of violence.
Beyond Acting: Passion for Singing and Dancing
Alijah's artistic talents extend beyond acting. She has been a member of the renowned Debbie Allen Dance Academy since the tender age of three, where she has showcased her dance skills in impressive productions like "Freeze Frame" at the Kennedy Center and "The Hot Chocolate Nutcracker" at the Dorothy Chandler Pavilion.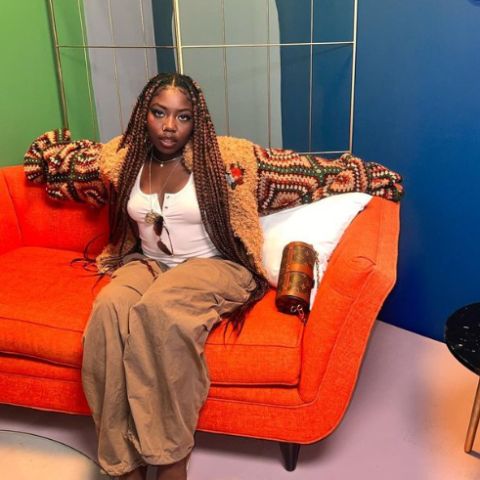 IMAGE SOURCE: Instagram
Her passion for the arts doesn't stop there; Alijah has also displayed her vocal abilities as the lead singer in the group "The Crewe," performing at various locations around the world.
How Was Alijah Kai Haggins's Childhood?
Alijah Kai Haggins was born on March 16, 2004, and she is the only child of her parents. Her mother, Tichina Arnold, is a popular American actress, while her dad, Carvin Haggins, is a Grammy Award-winning songwriter and producer.
Further, Alijah grew up in Queens, New York City, in a humble environment, with her grandmother, Diane, working as a sanitation worker, and her grandfather, Gene Arnold, serving as a police officer.
Currently, the Starkid is 19 years old and holds an American nationality being born in the United States of America. She comes from a mixed ethnicity of African-American roots and spent her childhood days with her family. Also, read about Ashlei Sharpe Chestnut.
How Rich is Alijah Kai Haggins?
With her parents' extraordinary success in their respective careers, Alijah enjoys a life of luxury and privilege. Her estimated net worth stands at $100,000, while her mother, the star of "The Main Event," Tichina Arnold, has a net worth of $2 million, and her father, Carvin Haggins, has a net worth of around $3 million.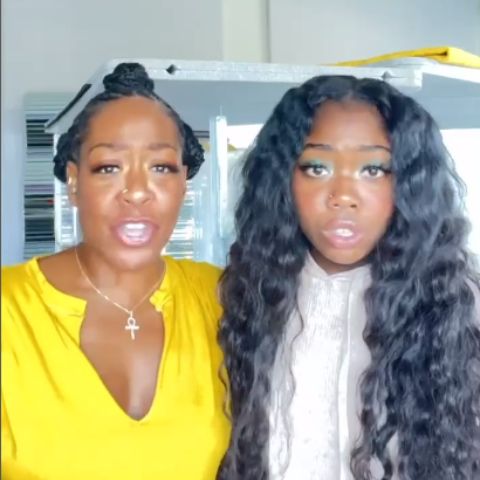 IMAGE SOURCE: Instagram
Moreover, the celebrity daughter, Alijah lives a high-profile life and never misses a chance to flaunt her lifestyle on various platforms. We can see her personal and professional glimpses on her Instagram handle.
Who is She Dating? Inside Her Private Love Life
As a 19-year-old rising star in the entertainment industry, Alijah Kai Haggins is currently leading a private life when it comes to her romantic relationships. She has chosen to keep her personal life discreet and is not known to be involved in any public romantic relationship.
For Alijah, the focus seems to be on her career and personal growth, with no public hints or posts on social media giving away her relationship status. She is currently enjoying her single life, traveling, and pursuing her dreams without the distractions of a high-profile romantic involvement.
Take a look at her Blossoming Social Media Presence
The rising star, Alijah may keep her romantic life private, but she is actively engaging with her fans on social media. Her Instagram account is a result of her rising popularity, where her confident and stylish posts have earned her a substantial following.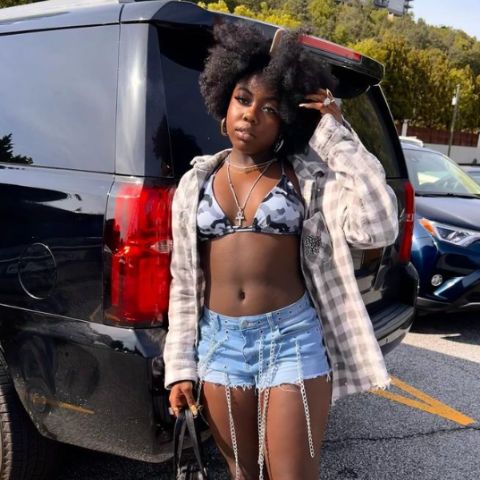 IMAGE SOURCE: Instagram
Likewise, Alijah Kai Haggins is rapidly evolving into a self-assured and fashionable young woman, capturing the attention of her growing fan base. She is an inspiration for many young ladies out there.
Let's Talk About Her Entertainment Journey
Alijah Kai Haggins has a diverse range of artistic talents, including acting, singing, and an expanding presence on social media. Her journey in the world of entertainment started with her debut in the television series "Everybody Hates Chris" in 2008, and she has since been involved in various projects such as "The Sound of Christmas" and "Prey." Her career in the entertainment industry is on an upward trajectory, solidifying her status as a well-recognized figure.
In addition to her acting pursuits, the Starkid has ventured into the music realm, showcasing her deep passion for singing. She introduced her song "Ultimatamus," now available for streaming on Spotify. With her diverse skills and a rapidly growing fan base on social media, Alijah Kai Haggins is well-positioned to leave a significant mark in the world of entertainment.
What Are Her Parents' Accomplishments?
Alijah's mother, Tichina Arnold, is a renowned American actress who has been active in the entertainment industry since her debut in "The Brass Ring" in 1983. She rose to fame through her memorable role as Crystal in the movie "Little Shop of Horrors" and has delivered outstanding performances in various projects, including "Everybody Hates Me," "Martin," and "Wild Hogs." Tichina's remarkable career has earned her three awards and twenty-one nominations, solidifying her status as a respected figure in the world of television and film.
Alijah's father, Carvin Haggins, has achieved recognition as a music composer in the music industry. He has contributed to the soundtracks of several notable projects, including "Nutty Professor II: The Klumps," "Shadowboxer," and "Something New." Carvin's work also includes composing for the music video of "Keyshia Cole Feat. 2Pac: Playa Cardz Right."
For more similar content visit all star bio!