Amy Groeschel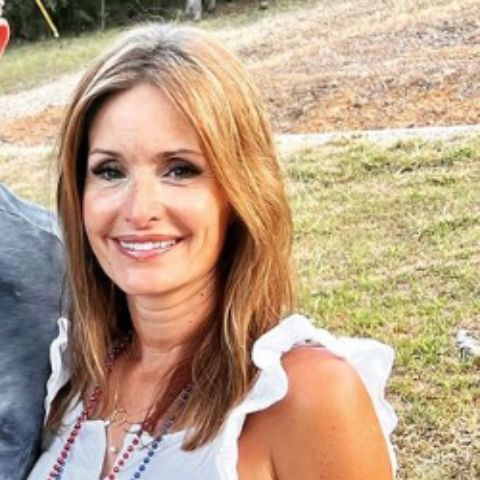 Quick Facts of Amy Groeschel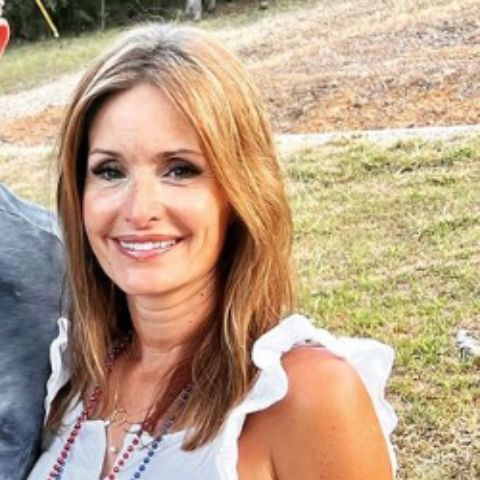 Amy Groeschel is an American author and a co-founder of Life.Church, a multi-site evangelical church, and the leader of its female ministry, Sisters. She is also the wife of Pastor Craig Groeschel and the mother of six adult children. How rich is the author as of now? What is she doing these days? Let's know about her below:
Amy Groeschel Wiki/Bio: Age and Early Life
Amy Groeschel, is an American author, public speaker, and co-founder of Life.Church. She was born on October 16, 1970, in Oklahoma. She grew up in the same state and attended Choctaw High School before pursuing her education at the University of Central Oklahoma in Edmond.
Maintaining a low-key profile life, the celebrity wife is yet to disclose the data on her mother, father, and siblings. She might have spent her early days in the United States with her family.
Amy Groeschel Married Life with Craig Groeschel
In 1991, Amy married her husband, Craig Groeschel, and together they have six children named Catie, Mandy, Anna, Sam, Stephen, and Joy. Unfortunately, their daughter Mandy Groeschel Meehan faces a chronic health issue.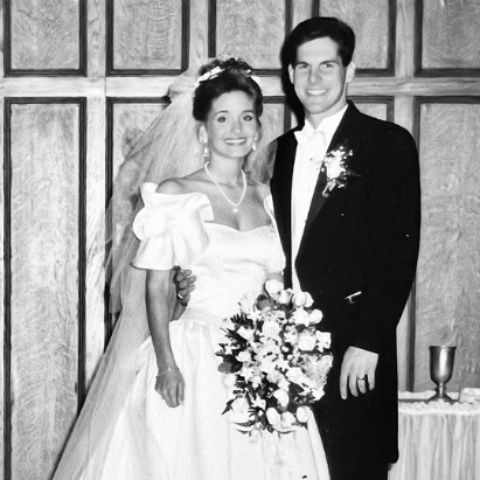 SOURCE: Instagram
Amy is also a proud grandmother through her eldest daughter Catie, with a grandson named Cole and a granddaughter named McKenna Jane. Remarkably, Amy took charge of homeschooling all six of her children. She currently resides in Edmond, Oklahoma, where she has built a home for her family in the wider Oklahoma City metropolitan area.
Amy Groeschel Career
Amy co-founded Life.Church with Craig in January 1996, initially starting in a garage in Edmond. Since then, Life.Church has expanded to multiple campuses nationwide. She leads the female ministry, Sisters, at Life.Church and frequently organize events across various locations. In 2013, the lady founded Branch15, a women's ministry that includes a transitional home providing support and rehabilitation for homeless women.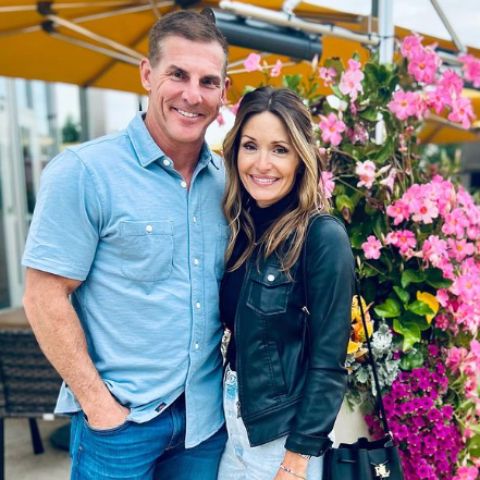 IMAGE SOURCE: Instagram
Furthermore, Amy is often a guest on her friend Jenn Jewell's bi-weekly podcast, The Messy Table, affiliated with Life.Church. She and her husband co-authored a book on marriage titled From This Day Forward. Additionally, she has developed several Bible study plans, including The Pursuit, The Hope, and Listening to God. Check out, Susie Feldman.
Amy Groeschel Net Worth
Amy has accumulated significant wealth through her media channels and book sales, resulting in an estimated net worth of $573 Thousand. Likewise, her husband, Craig is estimated to have above $1 Million. The husband duo as made huge sums from their involvement in the church. No doubt, they have enough money to live a quality life with their family.
Besides, the mother of six, Amy also earns a decent sum as a public speaker. She might add good money to her name from her involvement in various shows and events.
Amy Groeschel's Major Achievements
Beyond her professional achievements, Amy openly discusses the challenges faced in long-term marriages and offers advice on navigating obstacles. She emphasizes the importance of praying with one's spouse and making time for each other. While three of her daughters are married, they have not moved far from home.
Amy finds joy in being a grandmother at a relatively young age and goes by the nickname "Gigi." She is also enthusiastic about fitness, particularly tennis, which she learned from her husband, who played tennis during his college years. Amy's passion lies in helping others through discipleship and spreading the word of God, with a particular focus on foster care. She owns a dog named Sadie and finds inspiration for her ministry from books on prayer.
Amy Groeschel is a prominent American author, public speaker, and co-founder of Life.Church. She has been married to Pastor Craig Groeschel since 1991 and is a mother to six adult children and a grandmother to four grandchildren. Amy plays an integral role in leading Life.Church's female ministry, Sisters, and serves as the chairman of the board for Branch15, a transformation ministry home for women.
Let's Know About Her Husand, Craig Groeschel
Craig Groeschel is not only a pastor but also an author and innovator, committed to a life of leadership and service. Born in 1967 in southern Oklahoma, he pursued his education at Oklahoma City University on a tennis scholarship. Later, he obtained a Master of Divinity degree from Phillips Theological Seminary.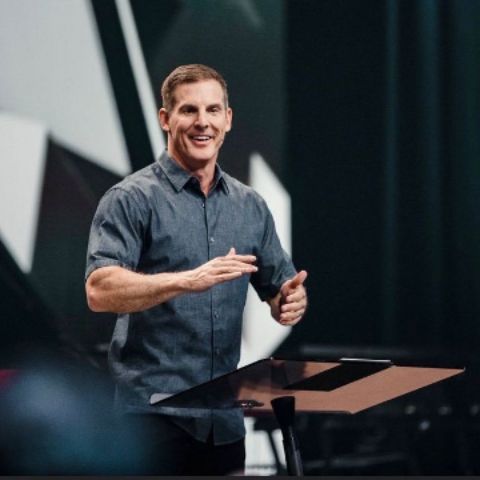 SOURCE: Instagram
In 1996, Groeschel embarked on a remarkable journey by co-founding Life Covenant Church in a humble two-car garage. To ensure relevance and address people's preconceptions about dull church experiences, he conducted market research among non-churchgoers. The insights he gained influenced the design and approach of the church, as he aimed to create a vibrant and engaging environment. Also, read about John Fetterman.
Today, Life.Church has grown into an influential American evangelical multi-site church with locations spanning across 12 states. As the Senior Pastor, Craig plays a pivotal role in providing teaching, leadership, and guidance for the entire congregation. His impact extends beyond the church walls, as he speaks at conferences worldwide, authors books, and hosts the popular Craig Groeschel Leadership Podcast.
In addition to his pastoral responsibilities, Craig serves as the CEO of YouVersion, overseeing various teams such as Digital Technology, Church to Church, Life.Church Online, and Communications. He actively explores new ideas and seeks practical ways to leverage technology for the benefit of the global Church. Guiding the Spaces & Places team, he aims to create engaging environments that facilitate connections among people and foster spiritual growth in their relationship with Christ.
Craig resides in the Edmond, Oklahoma area, where Life.Church was established. Together with his wife, Amy, he is a loving parent to their six children. Craig's literary contributions have gained recognition, with several of his books, including Altar Ego: Becoming Who God Says You Are, Chazown: Define Your Vision, Pursue Your Passion, Live Your Life on Purpose, and Daily Power: 365 Days of Fuel for Your Soul, becoming New York Times bestsellers.
Craig Groeschel's unwavering commitment to leadership and service has earned him respect and admiration in the evangelical community. His passion for exploring innovative ideas and his desire to make a meaningful impact continue to shape his influential role in serving the global community and spreading God's love to others.
Keep reading all star bio.