Bernie Martínez Ocasio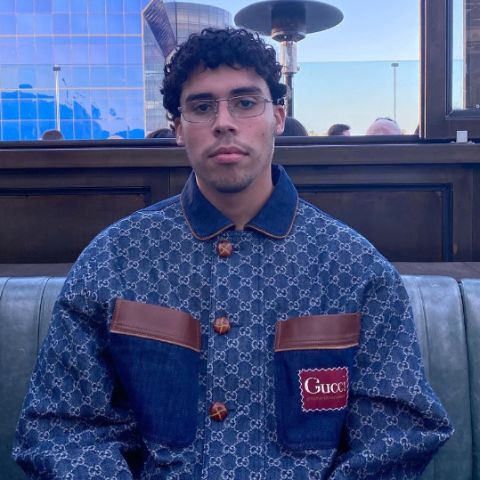 Quick Facts of Bernie Martínez Ocasio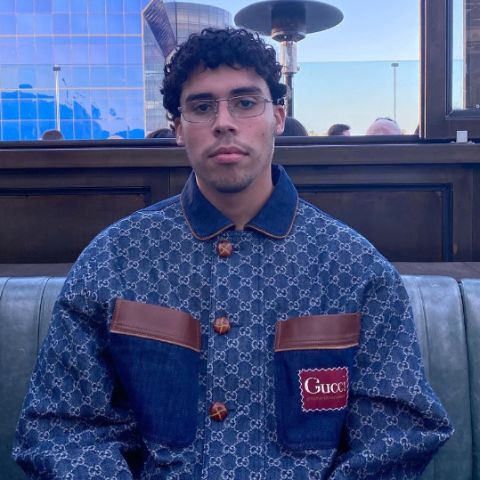 Bernie Martínez Ocasio is a name that might not ring a bell for everyone, but if you're a fan of the music sensation Bad Bunny, you've likely come across this name. He is a Puerto Rican native, who rose to fame as the brother of the renowned singer and rapper, Benito Antonio Martínez Ocasio, widely known as Bad Bunny.
Beyond just being a sibling, Bernie plays a significant role in Bad Bunny's career as a member of his management team. In this article, we'll delve into the life and background of Bernie Martínez Ocasio, shedding light on who he is and what he does.
Bernie Martínez Ocasio 's Early Life and Family details
Born in the year 1997, Bernie Martínez Ocasio hails from Almirante Sur, Vega Baja, Puerto Rico. He is the son of loving parents, Tito Martínez Ocasio and Lysaurie Ocasio Declet. While Bernie's mother enjoyed a career as a schoolteacher before retirement, his father worked as a truck driver. Bernie is not alone in the Martínez Ocasio family; he has two brothers, Benito Antonio and Bysael Martínez.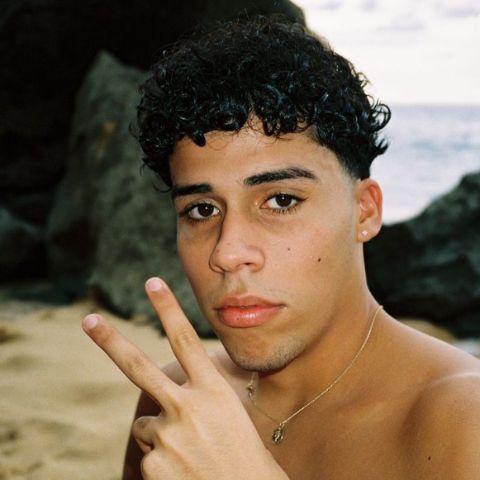 IMAGE SOURCE: Instagram
Bysael, the youngest among them, shares a striking resemblance to Bad Bunny and was born on March 4, 2002, in the United States. After their parents relocated to the United States, Bysael became a member of the Carlos Beltran Baseball Academy baseball team and pursued a professional career in baseball after completing high school.
Bad Bunny, born on March 10, 1994, is the most prominent figure in the Martínez Ocasio family. He has made a significant mark in the music industry with hit albums like YHLQMDLG and EL Ultimo Tour Del Mundo. Bad Bunny's collaborations with renowned artists like Drake, Cardi B, J Balvin, Ozuna, and Prince Royce have further catapulted him to international stardom.
What Does Bernie Do?
As of 2023, Bernie Martínez Ocasio is 26 years old, but the exact date of his birthday remains a mystery to the public. While Bernie's specific profession is not widely known, he plays a crucial role in Bad Bunny's career as a member of his management team. His primary duty involves accompanying his brother on his music tours, ensuring that everything runs smoothly behind the scenes.
One notable appearance of Bernie was in Bad Bunny's music video for "Yo Visto Asi," where he shared the screen with Puerto Rican star Ricky Martin, reggaetón sensation Karol G, and Colombian actress Sofia Vergara. Although he stepped into the spotlight for a moment, Bernie has chosen to stay out of the limelight, preferring to work diligently behind the scenes.
Height and Looks
Standing tall at 5 feet 10 inches or 178 centimeters and weighing approximately 165 pounds or 75 kilograms, Bernie has a distinctive appearance with dark brown hair and brown eyes.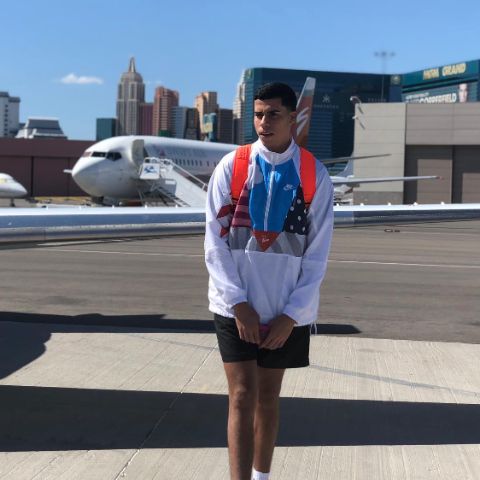 IMAGE SOURCE: Instagram
It's worth noting that Bernie's father, Tito Martinez, hails from Santo Domingo, the capital of the Dominican Republic, adding an intriguing cultural dimension to the family.
Bernie Martínez Ocasio 's Current Life
Contrary to what one might expect from a member of a famous musician's family, Bernie Martínez Ocasio has not ventured into the music industry. His involvement with Bad Bunny is primarily on the management side, ensuring the logistics and coordination of his brother's music tours.
What sets Bernie apart and has garnered him a notable online presence is his active presence on Instagram. He has amassed a significant following on the platform, owing much of it to his association with Bad Bunny. Bernie frequently shares glimpses of his life, often posting pictures of himself and his family. Through these snapshots, he offers fans a sneak peek into the life of the man who works tirelessly to support his brother's career while maintaining a semblance of privacy.
Personal Life: Dating or Single?
The celebrity brother, Bernie is not dating anyone now as there is no hint of his romantic relationship. He may have a girlfriend but he is yet to disclose his love life.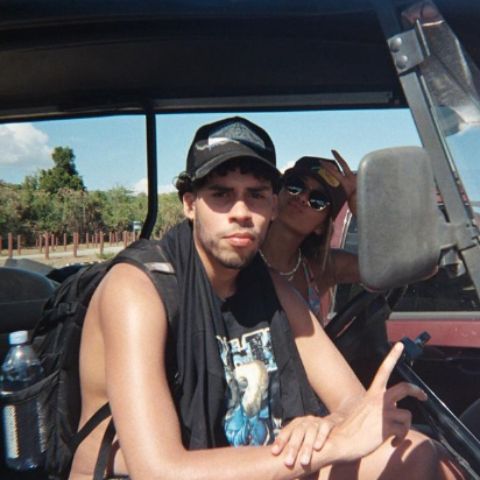 IMAGE SOURCE: Instagram
Talking about his brother's love life, Bad Bunny seems to be in a dating relationship with model, Kendall Jenner now.
How Rich is Bernie Martínez Ocasio? Her Net Worth
Bernie Martínez Ocasio is a rising star and is living a luxurious life with his belongings. Though there is no exact data on his net worth and earnings, he is estimated to have around $500 thousand.
On the other hand, his brother, Bad Bunny has a net worth of around $88 Million now. Thanks to his successful music career. He makes millions of dollars from his live performances and tours.
In the world of fame and stardom, it's often the people working behind the scenes who play a pivotal role in an artist's success. Bernie Martínez Ocasio, the brother of the renowned Bad Bunny, exemplifies this role. While not seeking the spotlight for himself, Bernie is an integral part of Bad Bunny's management team, ensuring that the music tours and logistics run smoothly. His contributions may not be front and center, but they are undeniably crucial to the success of his brother's career.
Standing as a figure of mystery and intrigue, Bernie has captured the attention of many through his Instagram presence, offering fans a rare glimpse into his life and the world of Bad Bunny. In an industry where the spotlight often shines the brightest on the artists, Bernie Martínez Ocasio stands as a reminder that every success story is built on the dedication and hard work of many, including those who choose to remain in the shadows.
If you are interested in more similar content like this, then keep visiting us at all star bio!