Bharat Rishi Moorjani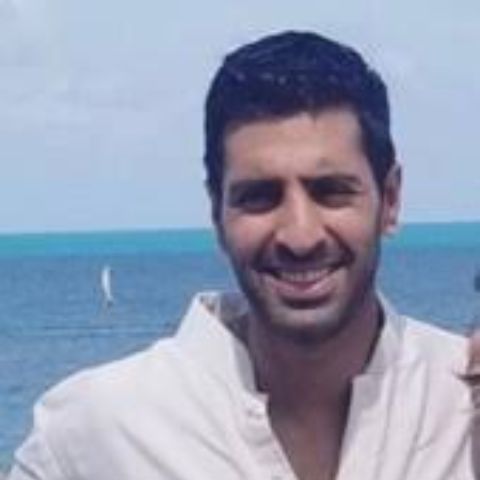 Quick Facts of Bharat Rishi Moorjani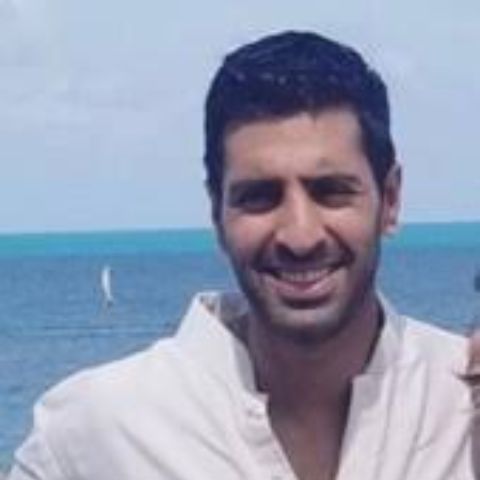 Bharat Moorjani is the husband of American-Indian actress Richa Moorjani, who gained recognition for her role in the Netflix romance comedy-drama series Never Have I Ever (2020).
Furthermore, he has become a well-known name in the media as a celebrity husband after tying the knot with American-Indian actress Richa. In this article, we will delve into every aspect of his life, from his career to her relationships, and provide you with comprehensive information.
Bharat Moorjani's Wiki-Bio
Bharat Moorjani is an American-Indian software engineer who is married to actress Richa Moorjani. However, he is very private about his personal life and has managed to maintain a low-key profile. Further, the exact information about his date of birth, age, and many other major details are still not revealed.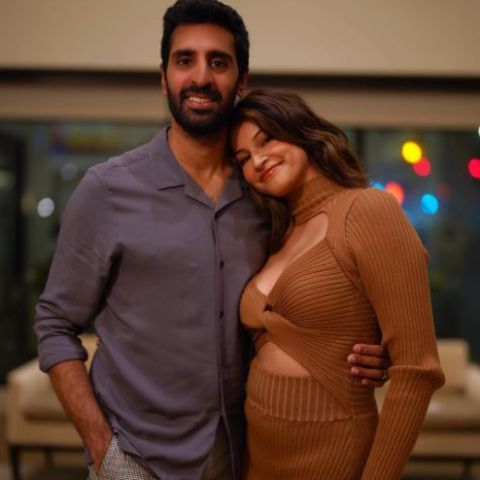 Likewise, he has not revealed any details about his parents, and it is unclear whether he has any siblings or not. But his wife Richa, the gorgeous actress, was born on May 26, 1989, in Bay Area, California, to an Indian family with the surname Shukla. In 2011, Richa graduated from the University of California, Davis, where she earned her degree in Communication.
Bharat Moorjani & Richa Shukla Begain their Relationship
Bharat and Richa's love story is unique, as they met on a dating app and decided to spend their lives together. Despite the unconventional start to their relationship, they have become an ideal married couple who live happily and enjoy a lavish lifestyle.
Bharat and Richa's love story started online, as they met for the first time through dating apps that catered to South Asian singles in the United States. They began their relationship by conversing and chatting through the app. After finding common interests and connecting with each other, they eventually decided to meet in person.
After meeting in person, Both of them grew closer and started a romantic relationship in 2017. Their relationship blossomed, and they tied the knot in a happy marriage. Richa is always loving, supportive, and grateful for being on the same journey as her husband, Bharat. In 2021, she posted a photo of herself and Bharat on her Instagram profile with the caption "What I'm grateful for."
Bharat & Richa's Dreamy Destination Wedding in Mexico
Bharat and Richa decided to tie the knot and got married on October 19, 2019, in a traditional Hindu wedding ceremony. The wedding was held at the Dreams Playa Mujeres Golf & Spa Resort in Cancun, Mexico, and lasted for three days, starting with the haldi ceremony and concluding with the reception.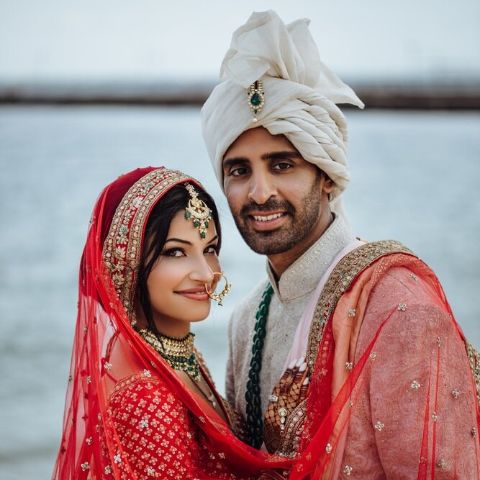 Despite being married to a celebrity, Bharat prefers to maintain a low profile and does not have any official social media accounts. However, his wife, actress Richa, often shares glimpses of their love and strong relationship on her Instagram profile.
Currently, Bharat and Richa do not have any children and have not publicly announced any plans to start a family. It seems that Richa is focused on her career at the moment. However, fans can still enjoy glimpses of the couple's happy moments together, as Richa often shares pictures and memories from their wedding on each anniversary. As some reports, She is currently pregnant with her first baby, which is an exciting and memorable milestone for the couple. Besides that, check out the relationship status of American actress Paulina Gerzon.
Wife –
Richa Shukla Moorjani
Richa Shukla Moorjani is an American-Indian actress born on May 26, 1989, in Bay Area, California, USA. She was born to a family of Indian descent. Richa graduated from the University of California, Davis in 2011, where she majored in communication.
Furthermore, she is best known for her portrayal of Kamala in the Netflix comedy-drama series Never Have I Ever (2020). Prior to her acting career, Richa worked as a writer and producer in the entertainment industry. She has also appeared in other television shows such as 9-1-1 (2018) and The Mindy Project (2015). She has also acted in several short films Nightingale (2014) and Family Honor (2016).
How Much is Bharat Moorjani's Net Worth & Salary?
Bharat Rishi Moorjani's career and fortune are not public knowledge. He may have a lucrative profession that earns him a lot of money. Bharat and Richa's photos on Instagram reveal that they have a comfortable lifestyle, as they often travel to different countries together. However, he has an estimated net worth of $400,000 as of now.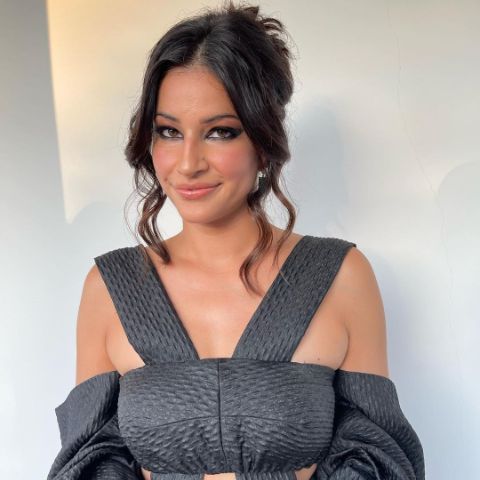 On the other hand, his wife Richa is an actress, who is believed to possess a net worth of $1 million. Her popularity soared after her outstanding portrayal in the Netflix romantic-comedy drama series Never Have I Ever.
Apart from being an accomplished actress, Richa is also a highly skilled dancer with more than two decades of experience in the field. Her expertise in both jobs undoubtedly earns her a decent income. With her remarkable talent and hard work, she has successfully made a name for herself in the competitive entertainment industry, and her career continues to flourish. Further,  Canadian actress Paula Brancati has a net worth of $700,000.
Is Bharat Moorjani Active on Social Media?
Bharat Moorjani seems to prefer keeping his personal life out of the public eye and as such, he doesn't engage in social media like Facebook, Instagram, Twitter, and Linkedin. It appears that he values his privacy and chooses to live a more low-key lifestyle compared to his wife Richa, who is active on social media platforms.
By not having a social media presence, Bharat is able to maintain a level of anonymity and control over his personal life, allowing him to focus on his professional endeavors without distractions or undue attention. Further, his wife is active on social media with a solid fan base. Plus, she is an active social media user and frequently shares photos and interacts with her followers on various social networking sites.
 If you want to read more similar content like this, then keep visiting our page AllStarBio.