Carter Belfort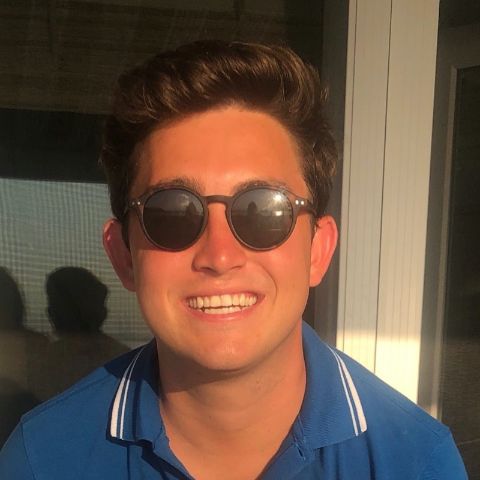 Quick Facts of Carter James Belfort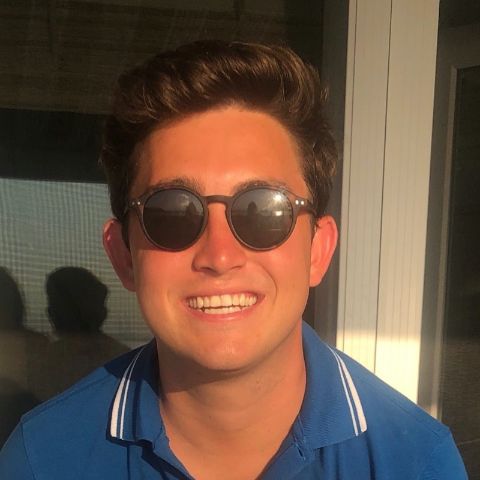 Carter Belfort is a multi-talented American personality who has made a name for himself in the fields of business and music. He is the son of Jordan Belfort, the notorious former stockbroker and author who was convicted of fraud and money laundering in the 1990s. Carter grew up in a lavish lifestyle surrounded by fame and controversy, but he also learned valuable lessons from his father's mistakes and achievements.
Furthermore, he is currently the vice president of brand development at Global Motivation Inc., a company that offers motivational training and coaching services to individuals and organizations.
The young rapper is also an aspiring rapper who goes by the stage name Carter James. He has released several songs and videos on YouTube and other platforms, showcasing his skills and creativity. He is a young and ambitious man who is determined to make his own mark in the world.
Carter Belfort's Wiki-Bio, Age, Parents, & Education
Carter Belfort was born on August 15, 1995, in New York City, and is 26 years old as of now; his full name is Carter James Belfort. As we mentioned above, his father, Jordan Belfort, and his second wife, Nadine Caridi, are his parents. His mother was born in Britain and worked as a model.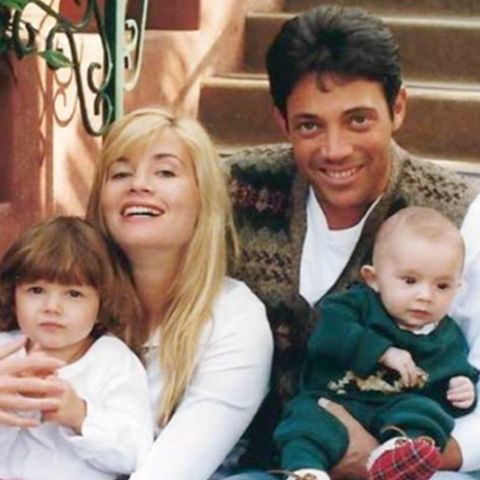 In addition, he grew up with his sister Chandler Belfort, who attended NYU Steinhardt School of Culture, Education, and Human Development between 2017 and 2019. His paternal grandparents are Leah and Max Belfort.
Regarding his education, he attended Vistamar School in El Segundo, Los Angeles, for his high school education. He then enrolled at Muhlenberg College in Pennsylvania for one year before transferring to the Los Angeles Film School, where he graduated with a bachelor's degree in arts, entertainment, and media management.
What is the Relationship Status of Cater Belfort?
Carter Belfort is not the type of person who likes to share his personal life with the public. He has kept his dating history and current relationship status a secret from the media and the fans. He does not post any pictures or videos of his romantic partners on his social media accounts like Instagram, Facebook, and Twitter. He prefers to keep his love life private and away from the spotlight.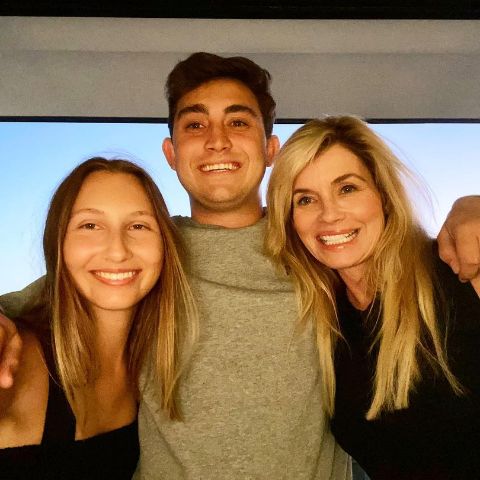 Instead of flaunting his relationships, he focuses on his career and his family. He works as the vice president of Brand Development at Global Motivation Inc., a company owned by his father. He also helps his father with his motivational speaking and podcasting projects. He often joins his father on his events and podcasts and shows his support and admiration for him. He also maintains a close bond with his mother, Nadine Caridi, and his sister, Chandler Belfort.
How Did Carter's Parents Jordan & Nadine's Marriage End?
Jordan Belfort and Nadine Caridi's marriage was a stormy and lavish one that lasted for 14 years before they divorced. They started their relationship in the late 1980s when Belfort was still wedded to his first wife, Denise Lombardo. They eloped in 1991 after he ended his marriage with Lombardo. They had a son, Carter, and a daughter, Chandler.
Their marital bliss was ruined by Belfort's drug abuse, cheating, and violence. He also got into trouble with the law for his involvement in a huge scam that resulted in his imprisonment and conviction in 1999. Nadine decided to divorce him in 2005 and moved forward with her life. She found love again with John Macaluso, a former CEO of Wizard World, and had two more kids with him. He also found a new wife Christina Ivernizzi in 2021.
Who is Jordan Belfort?
Jordan Belfort is an American entrepreneur, speaker, author, former stockbroker, and financial criminal. He was the founder and CEO of Stratton Oakmont, a company that engaged in stock-market manipulation and fraud in the 1990s.
Further, he was convicted of these crimes in 1999 and spent 22 months in prison. He also wrote a memoir called The Wolf of Wall Street, which was adapted into a film by Martin Scorsese in 2013. He is now a motivational speaker and trainer who teaches sales and persuasion skills.
How Jordan Belfort Scammed Investors with Stratton Oakmont?
Jordan Belfort started Stratton Oakmont in 1989, a company that ran a huge scam involving penny stocks. He and his co-workers inflated the prices of these stocks by lying to their clients and then sold them for a huge profit. They also broke the law by laundering money and doing other shady things. The SEC and the FBI caught on to their scheme and went after them.
Further, he admitted to his crimes in 1999 and agreed to help the authorities catch his accomplices. He got a shorter sentence for his cooperation. He had to pay back $110 million to the people he cheated and spend four years in jail. He only spent 22 months behind bars and one month in rehab. His life story became a movie in 2013, called The Wolf of Wall Street. Martin Scorsese directed it and Leonardo DiCaprio played Belfort.
What Did Jordan Do After He Got Out of Prison?
Jordan became a bestselling author after his prison term for fraud. He wrote The Wolf of Wall Street and Catching the Wolf of Wall Street, which exposed his stock market scam. He also started a new career as a motivational speaker and trainer, teaching sales and persuasion skills. He founded Global Motivation Inc., which helps people and businesses succeed. He travels the world to speak and inspire.
Later, he says he is sorry for his crimes and wants to repay his victims, but some doubt his sincerity. He says he has changed his ways and has become more ethical and honest. He hopes to use his story as a warning and a hope for others who want to change their lives.
Net Worth of Carter Belfort
Carter Belfort is likely to earn a decent income from his work as a vice president at his father's company. He is also an aspiring rapper who goes by the stage name Cartier James. He has released some songs on SoundCloud and YouTube, such as No Sleep, Money Talks, and Run It Up. He also has a clothing line called Cartier James Apparel. However, he has an estimated net worth of $800,000 as of now.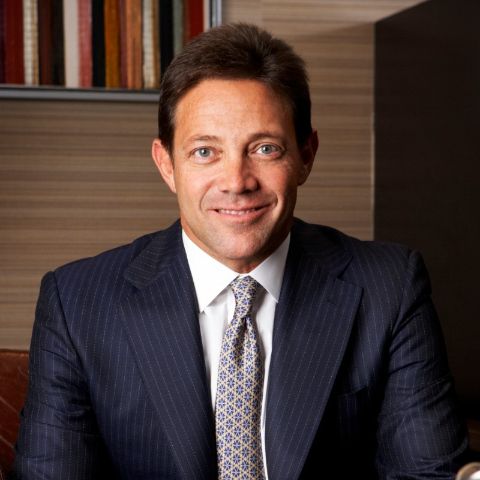 On the other hand, people know his father as the Wolf of Wall Street, a convicted felon, former stockbroker, and author who has experienced both financial success and subsequent downfall. However, he has a negative net worth of $100 million, which shows the significant financial setbacks he has faced.
For more content like this, don't forget to check out our page AllStarBio.