Costas Mandylor: An Australian Actor with a Diverse Career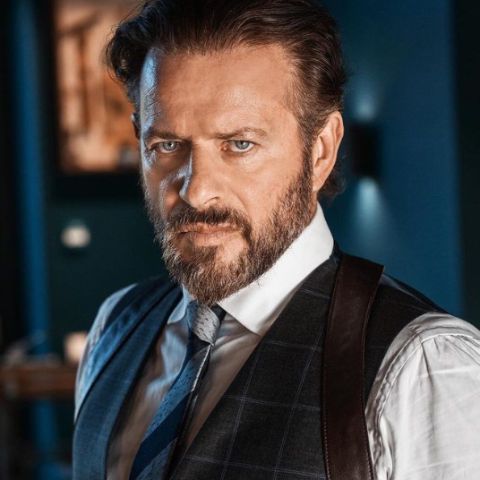 Quick Facts of Costas Mandylor
Full Name

Costas Mandylor

Net Worth

2 Million

Date of Birth

03 September, 1965

Marital Status

Married

Birthplace

Australia

Ethnicity

White

Profession

Actor

Nationality

Australian

Active Year

1989

Eye colour

Blue

Hair colour

Brown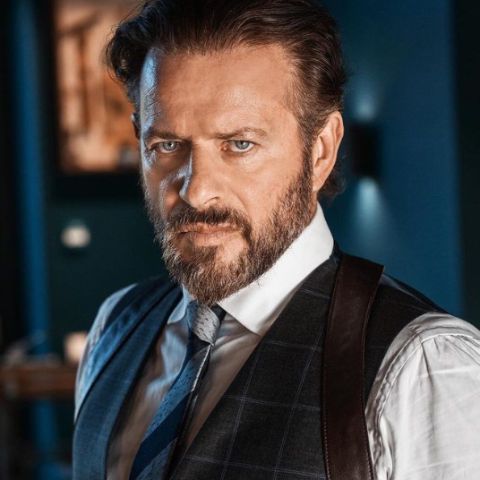 Costas Mandylor, the talented Australian actor, has left an indelible mark on the entertainment industry with his remarkable performances. Rising to prominence through acclaimed television series like "Picket Fences" and his memorable role in the popular "Saw" film franchise, Mandylor has captivated audiences worldwide.
Born in Melbourne, Australia, he embarked on his acting journey in the United States, overcoming obstacles and establishing himself as a versatile actor. With a career spanning diverse roles and notable achievements, Costas Mandylor has solidified his place as a respected and accomplished figure in the world of acting. Scroll down to read more about him:
Costas Mandylor Wiki/Bio: Age and Early Life
Costas Mandylor a talented Australian actor, gained recognition through his notable performances in acclaimed television series such as "Picket Fences" and the popular horror film franchise "Saw." Born on September 3, 1965, in Melbourne, Australia, he is the son of Greek immigrants Louis Theodosopoulos, a taxi driver, and Yannis Theodosopoulos. While his given name is Konstantinos Theodosopoulos, he adopted the name Costas upon entering the acting industry. Likewise, an Australian film actor, Louis Mandylor is his brother.
Costas Mandylor spent his formative years in St Kilda and South Melbourne before venturing to the United States in 1987 to pursue his acting ambitions. Reportedly, he took acting lessons, however, the exact data on his educational qualifications are under the curtain.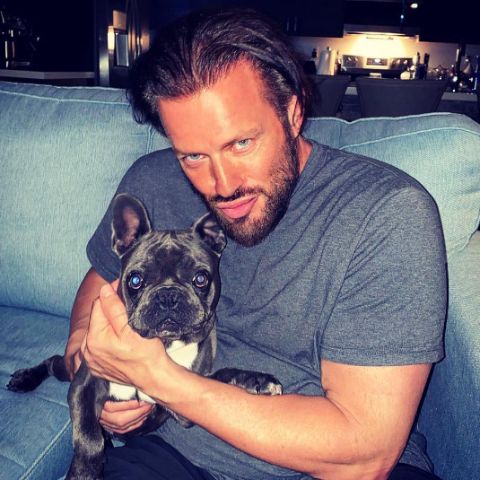 IMAGE SOURCE: Instagram
In his initial years, he faced challenges in securing acting roles and had to work various jobs to support himself. To simplify his professional name, he adopted a modified version of his mother's maiden name, acknowledging that his Greek name was too long for the industry.
Costas Mandylor Career Breakthrough and Notable Roles
Mandylor's breakthrough came with his role in the 1989 film "Triumph of the Spirit," where he portrayed a European Jew. The movie was filmed at the Auschwitz-Birkenau death camp, adding depth and significance to his early career.
Upon returning to Los Angeles, he had the opportunity to meet renowned director Oliver Stone and successfully auditioned for the role of an Italian Count in Stone's film "The Doors" (1991). Mandylor's talent and dedication led him to secure a leading role as Mafia boss Frank Costello in the film "Mobsters." See another actor, Rawiri Jobe.
Costas Mandylor Net Worth
Best known for his portrayal of Kenny in the critically acclaimed series "Picket Fences," Costas Mandylor has established himself as one of the most prominent and prosperous actors in the United States. With a successful acting career, he has amassed a net worth of above $2 million, making him a millionaire. His extensive filmography includes a range of popular movies and TV series that have contributed significantly to his financial success and industry recognition.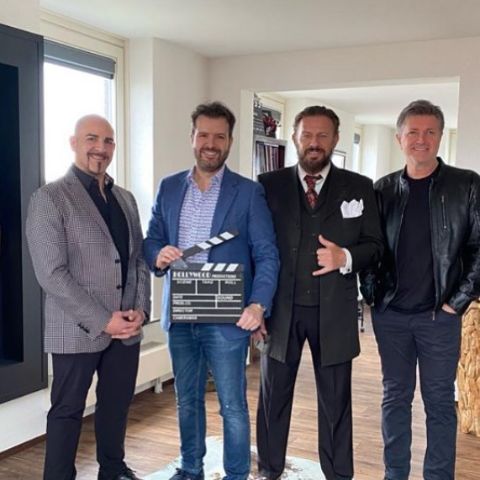 IMAGE SOURCE: Instagram
His major earning source is his acting career. Besides he might add a decent sum to his name from his appearances in various shows ad events. He has been working in the showbiz industry since 1989 and is still an active artist. No doubt, he lives a luxurious life with his family.
Personal Life and Relationships
Costas Mandylor is married to Victoria Ramos, an American actress. The couple exchanged vows on October 10, 2013, in Greece. Prior to his marriage to Ramos, Mandylor was married to Talisa Soto, a former American actress. They tied the knot in May 1997 but unfortunately divorced three years later. Mandylor's personal life has witnessed both professional and personal achievements, leading to growth and new beginnings.
Though the veteran artist married twice, he is not a father to any kids. He hasn't welcomed his own children from either of his marriages. Further, he may share a healthy relationship with his family members.
Social Life
Presence on Social Media Maintaining an active presence on various social media platforms, Costas Mandylor engages with his fans and followers. On Instagram, he can be found under the handle @realcostasmandylor, where he has amassed huge followers. Similarly, on Twitter, his username is @CostasMandylor, with a huge number of followers.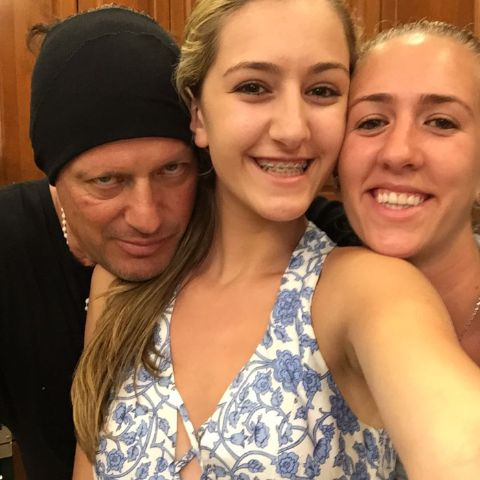 SOURCE: Instagram
Mandylor's Facebook account also boasts a substantial fan base. To connect with him on Facebook, fans can search for his account using the username Costas Mandylor.
Awards and Recognition
Throughout his illustrious acting career, Costas Mandylor has garnered several prestigious awards. His outstanding performances have earned him accolades such as "The Actors Award," "Dreamer Award," "Jury Choice Award," and "Maverick Movie Award." These honors are a testament to Mandylor's talent and the impact he has made in the entertainment industry. You may like to read about Rick Reichmuth.
Fascinating Facts About Costas Mandylor
In 1991, People Magazine recognized Costas Mandylor's striking appearance by listing him among the "50 Most Beautiful People In The World." Prior to his acting career, Mandylor pursued professional soccer, representing both Greece and Australia. Additionally, he shares a mentorship with renowned actor Tom Skerritt, having collaborated with him on multiple film projects. In his personal life, Mandylor is a proud owner of an adorable black bulldog named Lucas, belonging to the French Bulldog breed.
Costas Mandylor's versatile acting abilities, combined with his dedication and perseverance, have cemented his status as a talented Australian actor. With a career marked by noteworthy performances and a significant fan base, Mandylor continues to captivate audiences around the world while leaving an enduring impact on the entertainment industry.
Keep reading all star bio for more similar content like this.