Ella Simmons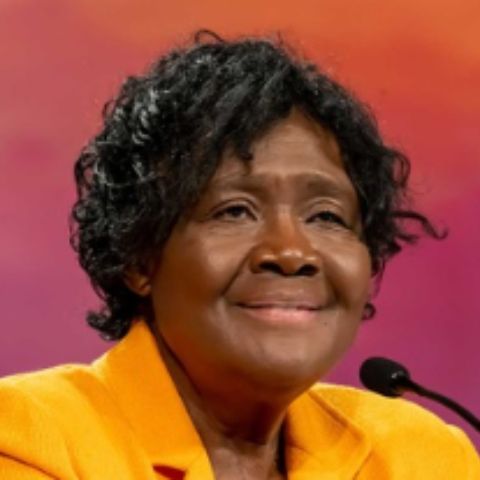 Quick Facts of Ella Simmons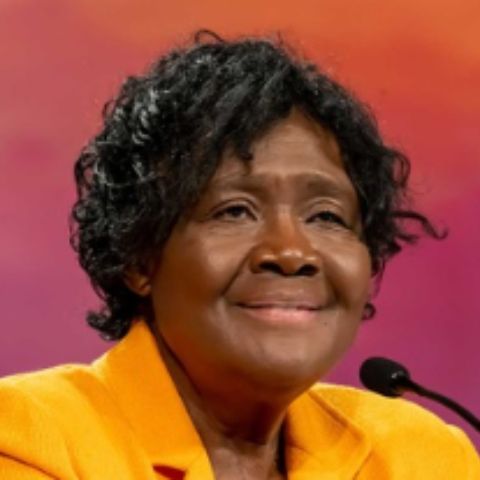 Ella Louise Simmons (née Smith) stands as a beacon of achievement within the Seventh-day Adventist community. With an unwavering dedication to education and leadership, she etched her name in history as the sole woman to have held the esteemed position of Vice President of the General Conference of Seventh-day Adventists.
This remarkable accomplishment not only distinguishes her as a trailblazer but also places her as the highest-ranking female figure in the denomination's annals, excluding the pioneering era's three female treasurers. Let's explore more about this respected lady in the article below:
Early Life and Education
Ella Simmons was born in Louisville, Kentucky, and her journey toward shattering glass ceilings began with her pursuit of education. She obtained her Bachelor's degree in Elementary Education from Indiana University Southeast, following it up with a Master's in Education from Andrews University.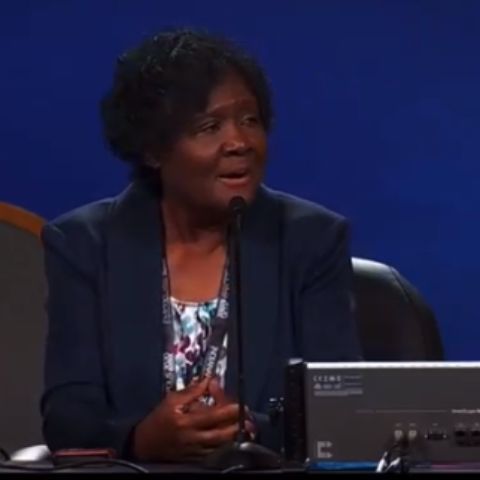 IMAGE SOURCE: Instagram
Later, her thirst for knowledge drove her to attain a doctorate in Education from the University of Louisville. The American nationality holder is a highly educated lady, though she fails to share details about her parents and siblings.
Personal Life
Alongside her own academic endeavors, Simmons is married to Nord Simmons, a retired high school educator. Their shared passion for education is reflected in their two sons, Darryl and Christopher, both educators themselves.
It seems like, Ella is still together with her husband and is living a blissful life. There is no hint of her past relationships. Additionally, the lady might have a huge sum to live a luxurious life with her family. Also see, Megan Phelps-Roper.
A Journey of Educational Excellence
Spanning nearly three decades, Simmons' career unfolded with remarkable achievements. Her initial foray into education included roles as a high school teacher and principal in schools across Kentucky and Indiana. Notably, from 1988 to 1990, she chaired the Department of Education at Kentucky State University.
Following this, the mother of 2 enriched her academic standing by serving as an assistant professor in the School of Education at the University of Louisville from 1990 to 1997, culminating her time there as the associate dean of the School of Education. Her commitment to education continued as she assumed the role of vice president for academic affairs at Oakwood University in Huntsville, Alabama, a position she held since 1997.
A Remarkable Adventist Journey
Ella Simmons' involvement within the Seventh-day Adventist Church proved equally impactful. Her notable roles include serving as the director of the Office of Education for the General Conference of Seventh-day Adventists from 2000 to 2008.
Ella Simmons speaking about religion
SOURCE: YouTube
This pivotal responsibility saw her overseeing the expansive global educational network of over 8,000 institutions spanning more than 200 countries. Her exceptional leadership led to her appointment as Vice President of the General Conference in 2008, a role that solidified her status as a trailblazer.
A Legacy of Achievement
Simmons' contributions extended beyond administrative positions. Her commitment to imparting knowledge led her to serve as a professor at renowned institutions such as Andrews University, Southern Adventist University, and Oakwood University. Furthermore, her influence extended to board memberships in key organizations, including the Association of Seventh-day Adventist Librarians, the Adventist Accrediting Association, and the Adventist Development and Relief Agency.
Her efforts have not gone unnoticed. Simmons' dedication earned her esteemed accolades like the National Education Association's Award of Excellence, the National Association of Secondary School Principals' Distinguished Service Award, and the National Association of Elementary School Principals' Distinguished Service Award. Notably, in 2003, the lady was honored with the National Association of Women in Education's Outstanding Woman Educator Award.
A Woman of Faith and Leadership
Beyond her professional achievements, Ella Simmons is deeply ingrained in her faith. An ordained elder in the Seventh-day Adventist Church, she remains an active participant in various church events, imparting her wisdom and knowledge. Her influence extends to her membership in the International Women's Forum and the National Council of Women, platforms where she continues to contribute significantly. Also see another speaker and educator, John Fetterman.
Current Life
Currently, Ella Louise Simmons is busy with her family life and professional commitments. Her journey epitomizes perseverance and accomplishment. As a Seventh-day Adventist administrator and educator, she holds a distinctive place in history as the first and only woman to rise to the rank of Vice President of the General Conference of Seventh-day Adventists.
Ella's dedication to education, leadership, and faith underscores her exceptional legacy. Her transformative impact resonates not only within the Adventist community but across the broader spectrum of education and leadership.
Keep reading all star bio for more similar content on other stars!