Emani Asghedom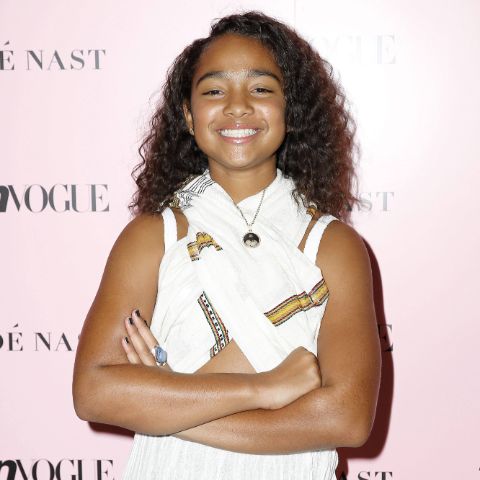 Quick Facts of Emani Asghedom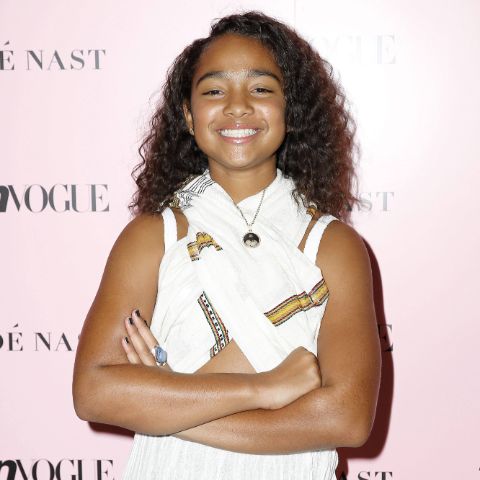 Emani Asghedom is a prominent celebrity kid who inherited a privileged life from birth. She is the daughter of Tanisha Foster and the late rapper and songwriter Nipsey Hussle, who died in a 2019 shooting. She was born in Los Angeles, California, and has inherited her father's fame and legacy.
Furthermore, she has appeared in public events and on social media with her family and friends as a celebrity kid. She is also close to her half-brother Kross Asghedom, the son of Nipsey Hussle and Lauren London. Young and talented teenager with a bright future ahead of her.
Emani Asghedom's Wiki-Bio
Emani is a 12-year-old American girl who was born in 2011 in Los Angeles, California to parents Ermias Joseph Asghedom and Tanisha Asghedom. But her birthday remains a mystery, hidden from above. The celebrity kid also has a half-brother named Kross Asghedom. Sadly, her father, who passed away, was a renowned American rapper. He went by the stage name Nipsey Hussle.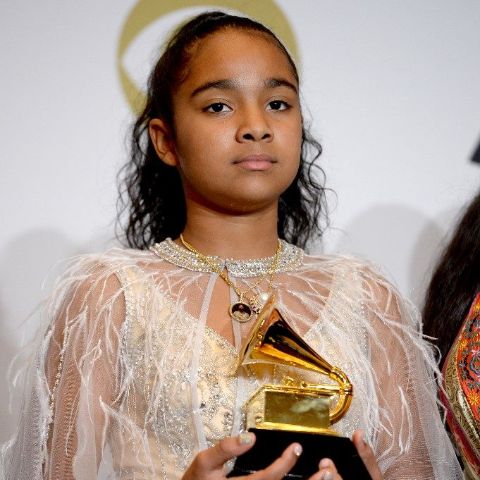 Regarding her education, Emani is currently a student at a private school in Los Angeles. She is reportedly a bright and talented girl who loves to dance and sing. She has also shown interest in fashion and design like her father. Besides that, check out the wiki-bio information on young American actor Khalil Everage.
Her Relationship With Half-Siblings
Emani has a close bond with her mother, who has been fighting for her custody since her father's death. She also has a good relationship with her paternal family, especially her grandmother Angelique Smith, her uncle Samiel Asghedom and her aunt Samantha Smith. The court granted them guardianship of Emani in 2019 after they claimed that Foster had a substance abuse problem and was unfit to care for her daughter.
Emani also loves her half-brother Kross and considers him her best friend. She often spends time with him and his mother Lauren London, who has been supportive of Emani and Foster throughout the custody battle.
Emani's Parents' Relationship Status 
Tanisha Foster aka Chyna Hussle was the ex-girlfriend of the late rapper Nipsey Hussle. They met when they were 16 years old and had a daughter named Emani Asghedom in 2011. But their relationship did not last and they broke up in 2013. Nipsey then moved on with actress Lauren London, who gave birth to his son.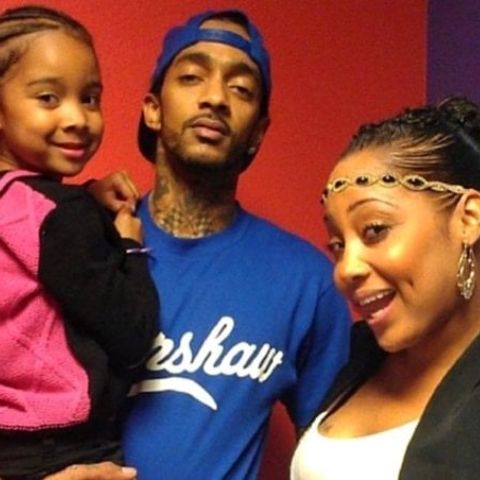 Tanisha's life became more complicated after Nipsey died in 2019. She has been fighting for custody of Emani with Nipsey's family, who claim that she is unfit to be a mother. She has also faced legal troubles such as a DUI charge and an arrest warrant. Despite the drama, Tanisha says that she has no issues with Lauren and that she spoke to Nipsey shortly before he was killed.
Who is Tanisha Foster? Mother of Emani Asghedom
The biological mother of Emani Asghedom is Tanisha Foster, who also uses the alias Chyna Hussle. She had a long-standing relationship with Emani's father, the deceased rapper Nipsey Hussle, until their separation in 2016. Tanisha is a former model and an aspiring singer who has collaborated with Nipsey on some of his music videos.
In addition to Emani, Tanisha has two other children from different partners. She cares for her children and strives to be a good mother to them. However, she has faced a legal dispute with Nipsey's family over the guardianship of Emani since his demise in 2019. She alleges that the family has been unjust to her and has limited her access to her daughter.
How Did Nipsey Hussle Die?
Nipsey Hussle was a rapper and entrepreneur who owned a clothing store in South Los Angeles. Eric R. Holder Jr., who had a personal issue with him, shot him multiple times on March 31, 2019. He died in hospital at the age of 33.
Holder was caught two days later and charged with first-degree murder and two counts of attempted murder for shooting two other men who were with Hussle. He pleaded not guilty and went to trial in June 2022. His defense lawyer said that he acted in a fit of anger and should be convicted of voluntary manslaughter instead. However, the jury rejected his defense and found him guilty of first-degree murder and all other charges on July 6, 2022, after less than an hour of deliberation. He got a sentence of 60 years to life in prison on February 22, 2023.
Hussle's death caused a lot of sadness and respect from his family, friends, fans, and community. He was known for his music, his business, his activism, and his kindness. He received two Grammy Awards after his death for his songs.
What is Emani Asghedom's Net Worth?
Emani Asghedom is the daughter of the late rapper Nipsey Hussle and his ex-girlfriend Tanisha Foster. After her father died in 2019, she became the beneficiary of his estate, which was valued at around $2 million. A court-appointed financial planner oversees her inheritance and ensures that she receives regular payments from her father's music royalties and other sources of income.
Emani lives with her mother and her two siblings in Los Angeles. She enjoys a comfortable lifestyle and has access to quality education and health care. She also maintains a close relationship with her father's family, especially her half-brother Kross, who is Nipsey's son with actress Lauren London. At the time of his death, her father Nipsey Hussle had amassed a net worth of $8 million as an American rapper.
Is Emani Asghdom Active on Social Media?
Emani Asghedom is a celebrity kid just like Justin Pippen not active on social media as she is still a minor. She respects her privacy and does not want to expose herself to the public eye. However, she sometimes shows up on her mother's Instagram page (@chynahussle), where Tanisha Foster shares photos and videos of her daughter and her other children. Tanisha has a large fan base of over 300k followers who support her and Emani.
Emani also has a presence on her father's Instagram account (@nipseyhussle), which is run by his team after his death. The account has more than 7 million followers who admire Nipsey Hussle's legacy and his family. The account posts tributes, updates, and memories of the late rapper and his loved ones.
For more content like this, don't forget to check out our page AllStarBio.