Ernesto Laguardia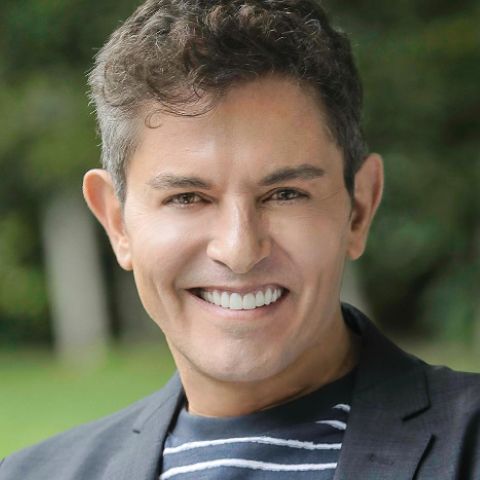 Quick Facts of Ernesto Laguardia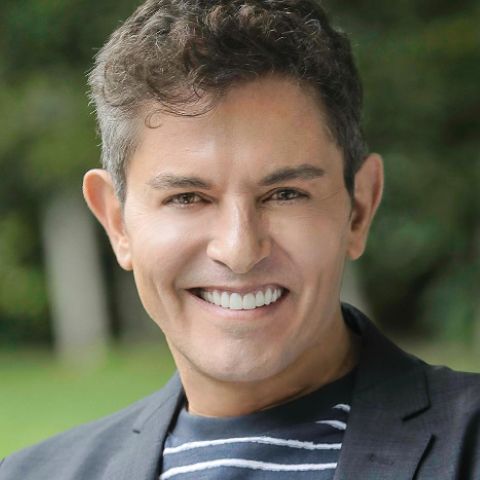 Ernesto Laguardia is a name that has resonated in the Mexican entertainment industry for decades. Known for his remarkable roles in Mexican telenovelas and his career as a TV host, Laguardia has etched his place as a prominent figure in the world of entertainment.
Also, the man is associated with the New Alliance Party. With a career spanning several decades, let's take a closer look at the life and achievements of this renowned actor.
A Quick Look at Ernesto Laguardia's Showbiz Career: Movies and TV Shows
Ernesto Laguardia has graced the screens of Mexican households with his captivating performances in numerous telenovelas. Some of his most memorable roles include appearances in popular shows like "Quinceañera," "Mi Querida Isabel," "Alondra," "Laberinto de Pasiones," "La Antorcha Encendida," "Amigas y Rivales," "Amor Real," and "Amigos X Siempre."
His versatility as an actor shines through as he effortlessly transitions between different characters and storylines, earning him the admiration of fans and critics alike. One of his standout roles was as Romulo Ancira in "Corona de Lagrimas," a performance that resonated deeply with audiences and further solidified his status as a talented actor.
Who is Ernesto Laguardia's Wife? His Children?
Beyond the glitz and glamour of the entertainment world, the actor, Ernesto Laguardia treasures his family life. He has been happily married to Patricia Rodriguez for 16 years, (tied the knot in 2007) and together, they have three children namely Emiliano, Barbara, and Santiago Laguardia Rodríguez.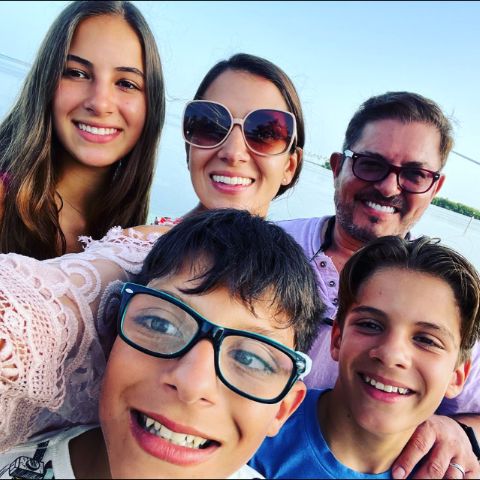 IMAGE SOURCE: Instagram
His wife, Patricia is a designer with a background in graphic design and gemology, complementing Ernesto's career with her own creative pursuits. Likewise, Ernesto's commitment to both his work and his family reflects his dedication to balancing his personal and professional life.
Many years ago, Ernesto Laguardia and Patricia Rodriguez joyfully announced their expectation of a second child. After months of hopeful anticipation, their dream of expanding their family came true. Ernesto expressed his happiness and gratitude, emphasizing the importance of having children close in age for their development.
Later, they announced their second and third child as baby boys. Children have a remarkable ability to sense and perceive, and Ernesto and Patricia have observed their daughter's inclinations, leading them to their heartfelt belief. Check out Lucas Jade Zumann.
Is Ernesto Laguardia a Millionaire? His Net Worth 2023
In 2023, Ernesto Laguardia achieved an extraordinary milestone, earning recognition as the highest-paid actor in the world according to People With Money's top 10 highest-paid actors for the year. His estimated net worth is about $5 million, a testament to his financial acumen and successful ventures.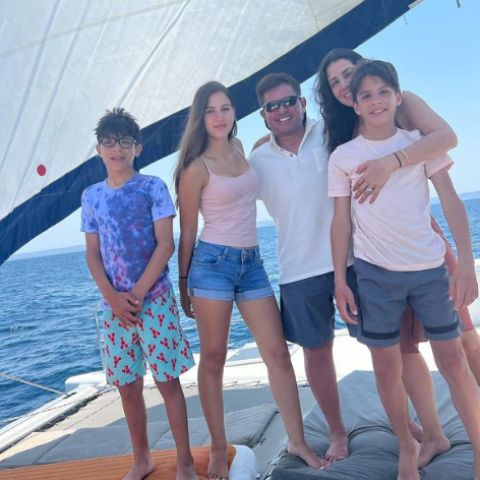 IMAGE SOURCE: Instagram
Furthermore, Laguardia's wealth stems from various sources, including smart stock investments, substantial property holdings, lucrative endorsement deals, and entrepreneurial endeavors. He has his own brand of Vodka, restaurants, a football team, a perfume line, and even a fashion brand. His financial success showcases not only his talent but also his business savvy.
How Tall is Ernesto Laguardia? His Age and Looks?
Currently, the 63-year-old actor, born on October 5, 1959, in Mexico City, Mexico spent his early days in his hometown with his family. Further, Ernesto Laguardia stands at a height of 5 feet 9 inches (177 cm) and possesses striking brown eyes and black hair.
Social Media Presence
Ernesto Laguardia maintains an active presence on social media platforms, including Instagram, Twitter, and Facebook. With over 472k followers on Instagram, he shares glimpses of his family, friends, and work. On Twitter, his thousands of followers receive updates on his professional engagements and current events. Also, check out another Mexican actor, Eugenio Siller.
Inside Ernesto Laguardia's Early Life and Career Beginnings
Ernesto Laguardia's journey into the entertainment world began at a young age. As a child, he ventured into modeling, laying the foundation for his future in show business. However, his pursuit of education was equally important. He studied Business Administration at the Instituto Tecnológico Autónomo de México and even worked as a news reporter on radio stations.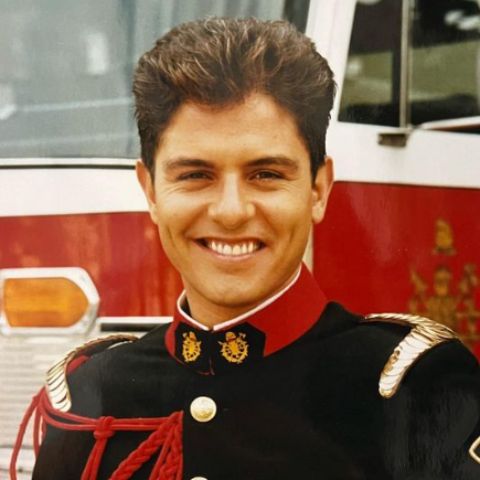 IMAGE SOURCE: Instagram
Later, Laguardia's acting career officially commenced with his debut in the film "Dune" (1984), directed by David Lynch. This marked the beginning of a remarkable career that would span 17 telenovelas. To further hone his skills, he pursued studies in Direction and Production at the University of New York, earning a Master's in these fields.
Ernesto Laguardia  Is A Man of Striking Looks and a Dynamic Personality
The actor cum politician, Ernesto Laguardia is not only celebrated for his remarkable career but also for his striking looks and dynamic personality. His charismatic presence, combined with his vivacious demeanor, sets him apart in the entertainment industry. His well-maintained physique and captivating eyes contribute to his unique charm, making him a favorite among fans.
Additionally, Laguardia's journey as a distinguished Mexican actor and TV host is a testament to his talent, dedication, and unwavering commitment to both his craft and his family. His remarkable financial success is a reflection of his multifaceted career and entrepreneurial ventures. As he continues to engage with his audience through social media and captivate viewers with his performances, Ernesto Laguardia remains a beloved figure in the world of entertainment.
Please visit us at all star bio for more similar content!