Ignacio López Tarso
Quick Facts of Ignacio López Tarso
Ignacio López Tarso is a celebrated figure in the world of Mexican entertainment and left an indelible mark on the stage and screen. Born on January 15, 1925, in Cerano, Mexico, the actor, López Tarso's life was a journey filled with diverse experiences and a deep passion for the performing arts.
In this article, we pay tribute to his remarkable life, from his humble beginnings to his incredible achievements and legacy in Mexican cinema and theater. So stay with us till the end of this article.
Ignacio López Tarso's Early Life and Inspiration
López Tarso was born in Mexico City to parents, Alfonso López Bermúdez and Ignacia López Herrera, both of whom were first cousins from the state of Guanajuato. His upbringing was marked by frequent relocations due to his father's work, which took the family to various cities, including Veracruz, Hermosillo, Navojoa, and Guadalajara.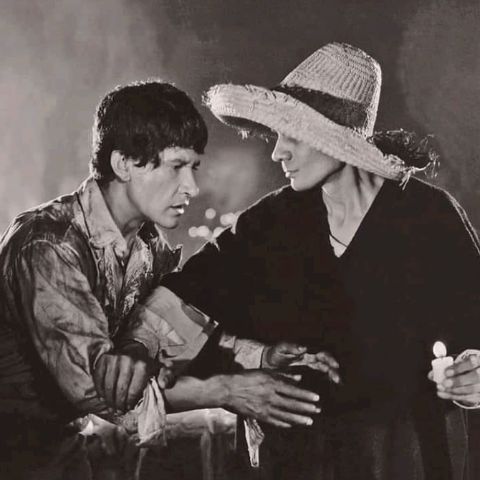 IMAGE SOURCE: Instagram
It was during his time in Guadalajara, around the age of 8 or 9, that his parents took him to see a play, sparking his profound interest in acting. Likewise, the Mexican nationality holder was raised alongside his siblings named Alfonso López López (brother) and Marta López López (sister).
What About His Education and Pursuit of the Arts?
Despite facing economic challenges that prevented him from attending high school, López Tarso's determination led him to join seminaries in Temascalcingo, Estado de México, and later, Mexico City.
During this period, the man honed his theatrical skills by participating in plays organized by a visiting priest from the United States. His love for the arts grew as he learned to read oral poetry and studied classical plays by renowned playwrights such as Lope de Vega and Calderón de la Barca.
How Was López Tarso's Military Career and Early Struggles?
At the age of 20, López Tarso joined the military service, stationed in Querétaro. He served in several regiments, including Veracruz and Monterrey, rising to the rank of First Sergeant. Although offered the opportunity to attend military school, he chose a different path as he felt a strong calling towards the world of performing arts.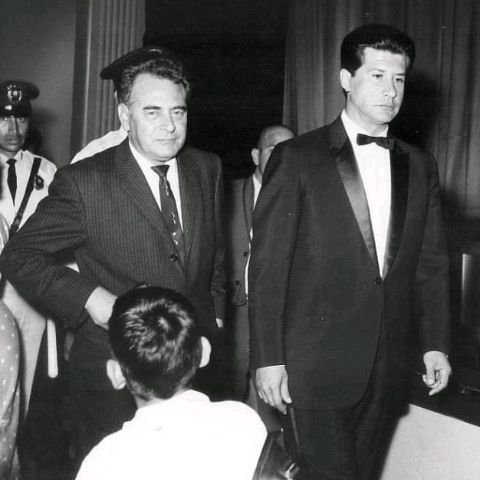 IMAGE SOURCE: Instagram
Returning to civilian life, López Tarso worked as a sales agent for a clothing company in Mexico City. He harbored dreams of working in the United States, but a life-altering accident disrupted those plans. After falling from an orange tree in Merced, California, and injuring his vertebrae, he returned to Mexico City for a year-long rehabilitation.
Who Was Ignacio López Tarso's Wife? His Children?
Ignacio López Tarso was married to his beautiful wife Clara Aranda López until her passing in the year 2000. The lovely couple had three children namely Juan Ignacio Aranda, Susana López, and Gabriela López. Likewise, his grandchild, Antonio Sánchez, also became part of their family.
Further, López Tarso's dedication and talent in the field of acting earned him numerous accolades throughout his career, including the prestigious TVyNovelas Lifetime Achievement Award. His children are also making big names in the acting field and making him proud. Also see, Shalom Lemel
When Did López Tarso Die? Death Cause?
Tragically, López Tarso faced health challenges in his later years. In May 2016, he underwent surgery to address a growing tumor in his large intestine and polyps in his small intestine. His health deteriorated further in early March 2023 when he was hospitalized for pneumonia and an intestinal obstruction.
On March 11, 2023, at the age of 98, Ignacio López Tarso passed away at Star Medica Hospital Centro in Mexico City, leaving behind a lasting legacy in Mexican entertainment. It is said that the actor was one of the longest-living artists of his time in the Mexican cine world.
What was Ignacio López Tarso's Net Worth at his death?
Being a legendary artist Ignacio López Tarso made a hefty amount from his acting career. He was a theatre and film actor who remained active in the showbiz world from the 1940s to 2023. At the time of his death in March 2023, Tarso seemed to have above $1 Million as his net worth.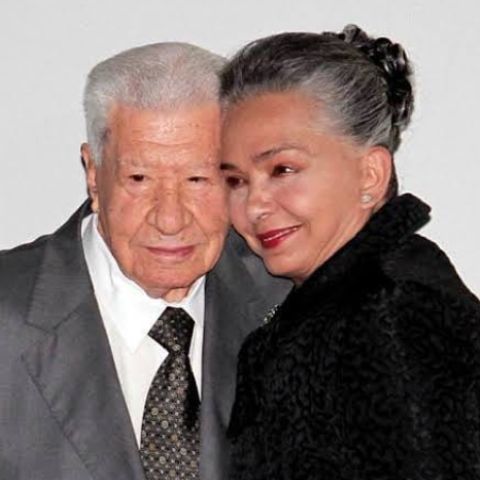 IMAGE SOURCE: Instagram
Further, Ignacio López Tarso's journey from a young boy inspired by a play to a legendary figure in Mexican cinema and theater is a testament to his unwavering passion and commitment to the arts.
His life and work continue to inspire generations of actors and artists, and his legacy will forever be cherished in the annals of Mexican entertainment history. Ignacio López Tarso, a true icon, will be remembered not only for his remarkable talent but also for his enduring impact on the world of acting. Also, read about Yaya Kosikova.
Movies and TV Shows
Late Ignacio López Tarso remained part of 108 movies and tv shows. Also, he acted in many videos, stage shows and more. Here is a list of movies and TV shows featuring Mr. Tarso:
Curandero
Gloria Trevi: Ellas soy yo
Vecinos
Los lobos no están hechos para el circo
Buenos días, Ignacio
Identidad Tomada
Here on Earth
Médicos, línea de vida
Más sabe el diablo por viejo
Cien años con Juan Rulfo
Como dice el dicho
Amores con trampa
La malquerida
Mimesis
Corazón indomable
The Waterwheel
Visit us at all star bio for more similar content!