Jirès Kembo Ekoko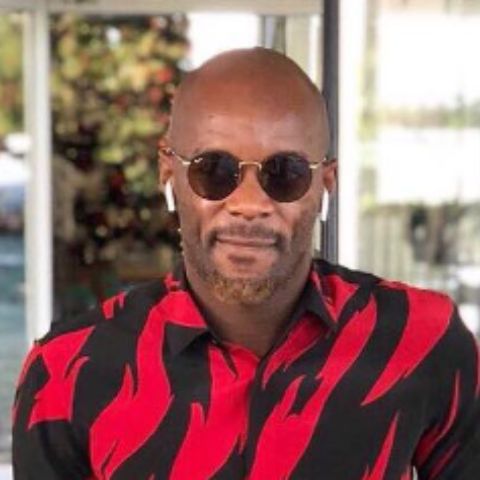 Quick Facts of Jirès Kembo Ekoko
Full Name

Jirès Kembo Ekoko

Net Worth

1 million

Date of Birth

08 January, 1988

Birthplace

Congo

Ethnicity

Black

Profession

Retired Footballer

Nationality

Congonese-French

Active Year

2006

Eye colour

Brown

Height

About 5 feet 8 inches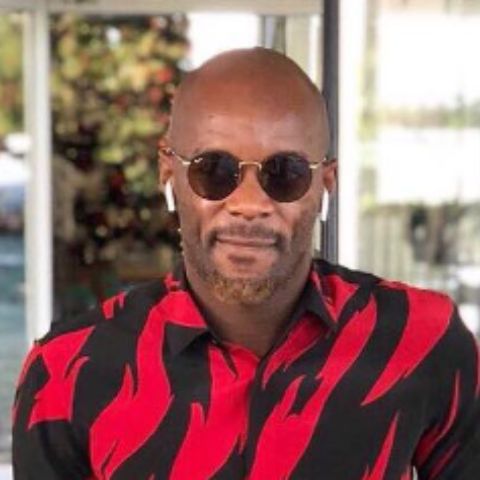 In the world of football, the spotlight often shines on the players who grace the pitch, leaving the tales of their families and their untold struggles in the shadows. Jirès Kembo Ekoko, born on January 8, 1988, in Kinshasa, Democratic Republic of the Congo, is a man who has lived much of his life in the backdrop of his younger brother's meteoric rise to stardom. As we delve into the life of Jirès Kembo Ekoko, we discover a story of adoption, brotherly love, parenthood, and a journey from the football pitch to a life beyond.
What is Jirès Kembo Ekoko's Age? His Father and Mother?
35 years old, Jirès Kembo Ekoko's early life was marked by tragedy when his father, Kembo Uba Kembo, a football player, tragically passed away in 2007. The loss of his father at such a young age undoubtedly left a lasting impact on Jirès.
However, it was in the embrace of his family that he found solace and the strength to move forward. Sadly, there is no data on his biological mother. He is a Congonese-French football player.
Adoption and Conection with Mbappé's Family
Jirès was adopted by a football coach, Wilfried Mbappé, and his wife, Fayza Lamari. The bond between Jirès and the Mbappé family would become the foundation for a remarkable story of brotherly support and love. It was within this adopted family that Jires would come to be known as the elder brother of the football sensation, Kylian Mbappé.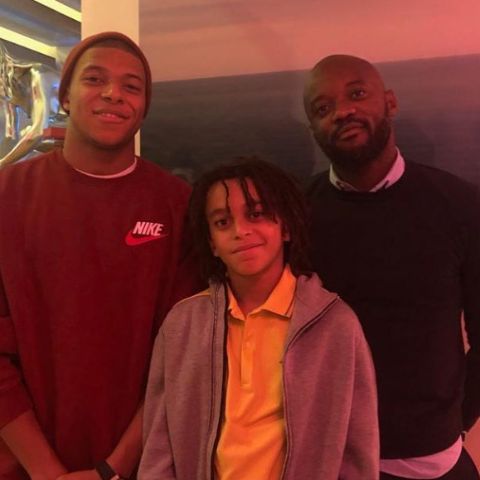 SOURCE: Instagram
As we know, Kylian Mbappé's name has become synonymous with football greatness, known for his speed, agility, and goal-scoring prowess. Though Kylian took the football world by storm, Jirès stood by his side, supporting him every step of the way. It is a testament to the strong familial bonds that, despite the younger Mbappé's fame, Jirès remained an unshakable presence in his life.
Jires shares a close bond with Brothers
Together, the Mbappé brothers have faced life's challenges and celebrated their shared successes. Yet, the spotlight has often overlooked Jirès, who has quietly championed his brother's achievements while pursuing his own path.
Jirès Kembo Ekoko is not only the elder brother to Kylian but also the older sibling to their youngest brother, Ethan Mbappé, who is following in the family's footsteps as a French footballer. The Mbappé brothers share a unique and unbreakable connection, forged through shared experiences, aspirations, and the trials of the football world.
Who is Jirès Kembo Ekoko's Wife?
Coming to his personal life, Jirès shares 2 children with his partner named Melissa Gateau. Although the details of his personal life are often kept private, the former footballer's dedication to his family is evident.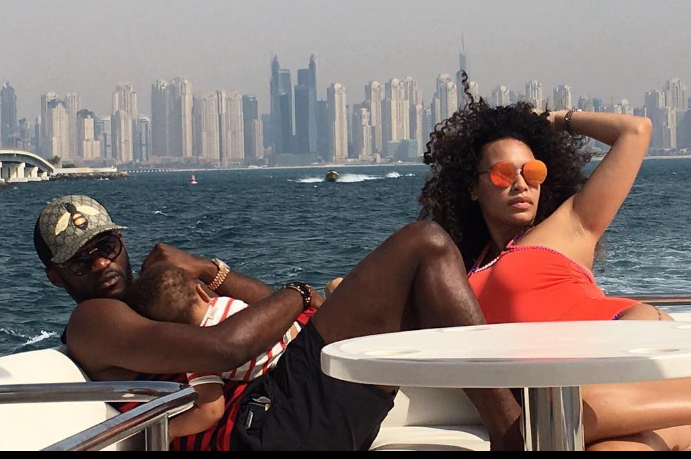 SOURCE: Instagram
However, in recent years, the father of 2 seems to lead a more solitary life, focusing on his own journey and the future he envisions.
It seems like, the celebrity brother, Jires is never married so doesn't have a wife. However, he might have a close bond with his partner and 2 kids named  Isayan and Lana.
How Much is Jirès Kembo Ekoko's Net Worth in 2023?
Financially, Jirès Kembo Ekoko has carved a path of his own. He was active in football from 2006 to 2019 and has wonderful stats as a striker. With an estimated net worth of around $1 million, he has managed to establish a stable foundation for himself and his loved ones.
It is a modest sum compared to the astronomical earnings of his younger brother Kylian, who has a net worth of around $180 million. However, Jirès's financial standing reflects his commitment to his personal endeavors beyond the football field.
Social Life
In the age of social media, where every aspect of a public figure's life is on display, Jirès has chosen to step back. He is less active on social media these days, opting for a more private existence.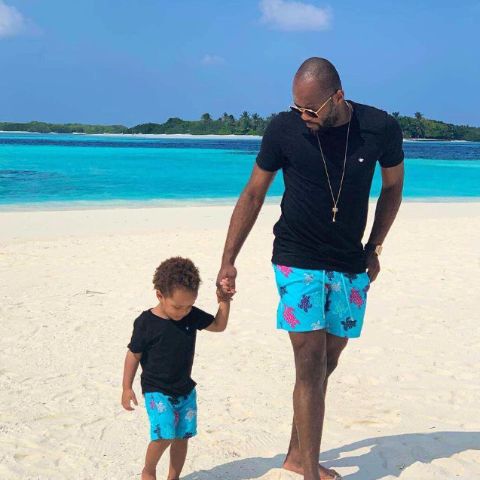 SOURCE: Instagram
This retreat from the public eye is indicative of his focus on personal growth and his life beyond the pitch.
Where is Jirès Kembo Ekoko Nowadays?
Jirès Kembo Ekoko is busy with his kids and personal life these days. He appears less in the media. Likewise his journey from the football pitch to a life beyond serves as a reminder of the resilience and strength that can be found in the shadows. While he may not have reached the same heights of fame as his brother Kylian, his unwavering support and dedication to his family are worth celebrating. As a retired footballer, Jirès has transitioned into a life that is uniquely his, embracing new challenges and opportunities.
In conclusion, Jirès Kembo Ekoko's life is a testament to the enduring power of family bonds, the ability to overcome adversity, and the pursuit of individual dreams. As the elder brother to a football phenomenon, he may not seek the limelight, but his story is one of quiet determination and love, demonstrating that behind every star, there is often an unsung hero who plays an equally important role in the grand narrative of life.
Visit us at all star bio