John Fetterman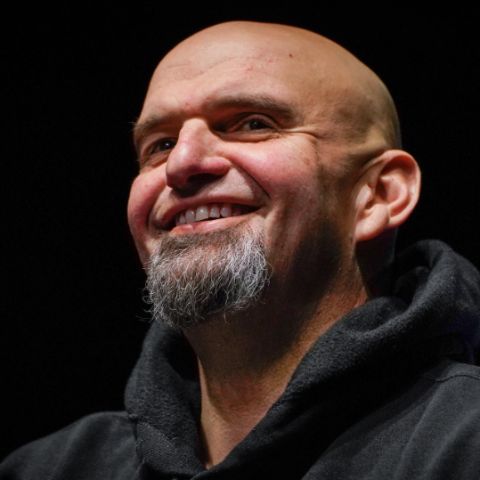 Quick Facts of John Fetterman
Full Name

John Fetterman

Net Worth

1 Million

Date of Birth

15 August, 1969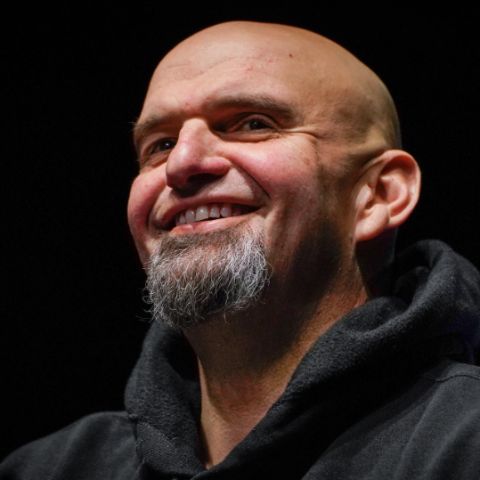 John Karl Fetterman, an American politician, currently serves as the junior United States senator from Pennsylvania, representing the Democratic Party since 2023. Prior to his Senate role, he held various positions, including mayor of Braddock, Pennsylvania, from 2006 to 2019 and lieutenant governor of Pennsylvania from 2019 to 2023.
Known for his progressive and populist stances, Fetterman advocates for healthcare as a right, criminal justice reform, abolition of capital punishment, raising the federal minimum wage to $15 per hour, and the legalization of cannabis.
John Fetterman Early Life, Age, and Parents
Born on August 15, 1969, in West Reading, Pennsylvania, John Fetterman's parents, Karl and Susan Fetterman experienced financial hardship during their teenage years but improved their circumstances when Karl became a partner at an insurance firm. Achieving success, Karl founded Kling Insurance in Pennsylvania and moved the family to an affluent neighborhood in York, Pennsylvania.
Currently 53 years old, John Fetterman was born in West Reading, Pennsylvania, and later moved with his parents to York. He resides in Pennsylvania, USA, and holds American citizenship. Fetterman follows the religious beliefs of Roman Catholicism.
John Fetterman's father, Karl Fetterman, worked for an insurance provider, while his mother, Susan Fetterman, was a dedicated housewife. The politician was born at Pennsylvania's Reading Hospital and grew up in White Rose City, York, Pennsylvania, alongside his parents and siblings. Raised with strong Christian values, he has a brother named Gregg Fetterman, according to sources. Also, see James Francis Goble.
John Fetterman Education and Career
For his education, John Fetterman attended Albright College, where he earned a bachelor's degree in finance. He then pursued a master's degree in business administration at the University of Connecticut. Following his studies, he joined his father in the insurance business. However, a personal loss during his university years profoundly influenced his perspective on life.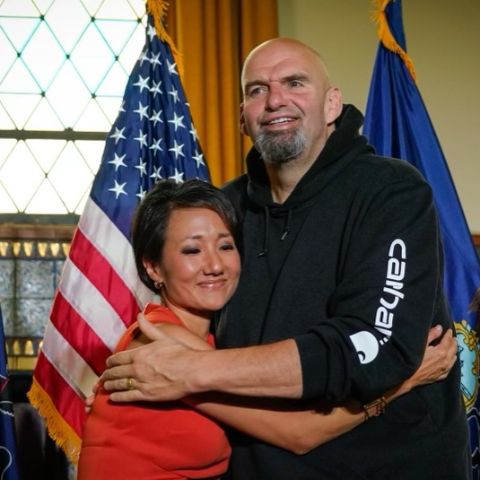 IMAGE SOURCE: Instagram
John Fetterman's path led him to join AmeriCorps and eventually earn a Master of Public Policy degree from Harvard University. His service with AmeriCorps brought him to Braddock in 2004, where he settled and was elected mayor the following year. As mayor, Fetterman focused on revitalizing the former steel town through art and youth programs.
In the political arena, Fetterman ran for the U.S. Senate in 2016, finishing third in the Democratic primary. He then ran for lieutenant governor of Pennsylvania in 2018, triumphing in the Democratic primary against incumbent Mike Stack and winning the election alongside incumbent Governor Tom Wolf. During his tenure, Fetterman gained national attention for his efforts to legalize cannabis across the state and his outspoken opposition to President Donald Trump's baseless claims of election fraud in Pennsylvania.
John Fetterman's Net Worth
With a net worth of $1 million, John Fetterman amassed his wealth through his political career, currently serving as the Lieutenant Governor of Pennsylvania. Before that, he notably held the office of mayor of Braddock, Pennsylvania.
SOURCE: Instgaram
Also, some online cosets have revealed his worth to be around $800 Thousand. Though his earnings and wealth are unclear, the man has enough money to live a quality life with his family. He might add more money to his name from his political career. Check out, James Patrick Huggins.
John Fetterman's Wife and Children
John's wife, Gisele Barreto Fetterman (formerly Almeida) is an activist of Brazilian-American heritage. Gisele, who once lived as an undocumented immigrant in Newark, New Jersey, learned about Fetterman's achievements as the mayor of Braddock and decided to connect with him by writing a letter in 2007. Impressed by her correspondence, Fetterman invited Almeida to visit Braddock, and their bond grew stronger over time. In 2008, they exchanged vows and became a married couple.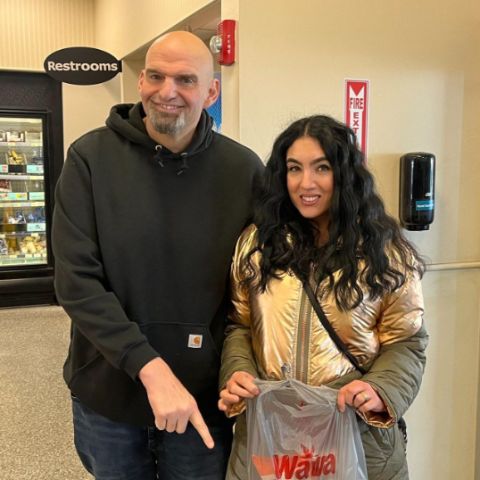 SOURCE: Instgaram
Together with their three children, the Fettermans reside in a converted car dealership, sharing their home with their rescue dogs, Levi and Artie. Despite John Fetterman's role as Pennsylvania's lieutenant governor, they have chosen not to occupy the official residence known as the State House.
John Fetterman Controversies
In 2020, Fetterman faced backlash for displaying an LGBTQ+ pride flag outside his lieutenant governor's office in the Pennsylvania State Capitol. Some conservative lawmakers took issue with the display, arguing that it was inappropriate and went against their beliefs. However, Fetterman defended his decision, stating that he was showing support for the LGBTQ+ community and promoting inclusivity.
Another controversy involving Fetterman emerged during the 2020 presidential election. As Pennsylvania's lieutenant governor, he staunchly defended the integrity of the election and dismissed claims of widespread voter fraud. This led to clashes with supporters of then-President Donald Trump, who accused Fetterman of ignoring evidence and trying to cover up alleged irregularities.
6 feet 8 inches tall, Fetterman has faced criticism and controversy, however, he has also garnered significant support for his progressive policies and advocacy for marginalized communities. His outspoken nature and willingness to stand up for his beliefs have made him a polarizing figure in Pennsylvania politics.
John Fetterman is an Active Social Media User
John is an active social media user and is available on both Instagram and Twitter. He loves to share his personal life and professional glimpse on social media accounts. Also, the man is known for his simple look and humble lifestyle.
If you want to read more similar content on other tars then keep visiting us at all star bio.