Kaari Jaidyn Morant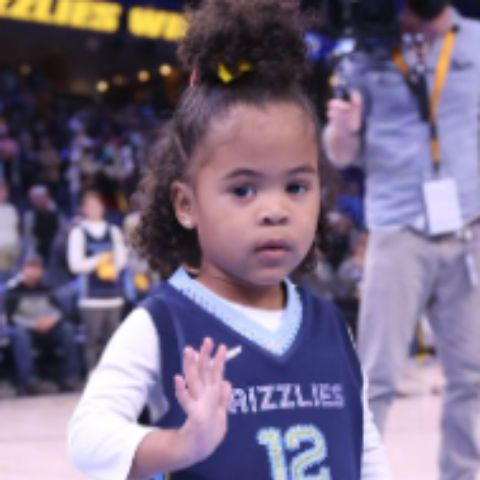 Quick Facts of Kaari Jaidyn Morant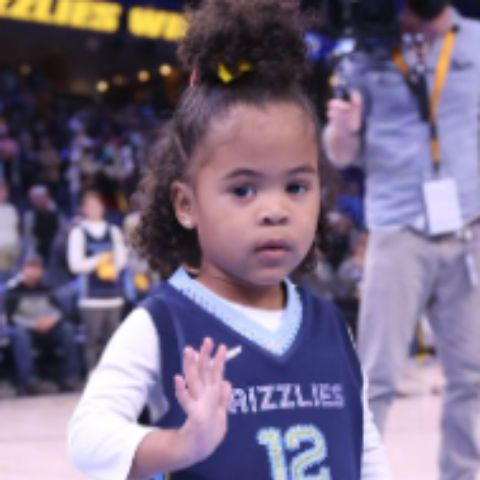 Kaari Jaidyn Morant is the child of NBA star, Ja Morant and his ex-partner, KK Dixon. This young princess has captured the affection of many due to her endearing qualities and the prominence of her parents. Despite her tender age, she commands a significant presence in the realm of social media and holds a promising future in the spotlight. Scroll down to learn more about her:
How Old is Kaari Jaidyn Morant? Her Wiki/Bio and Family
Kaari, born on August 7th, 2019, is the beloved daughter of NBA star Ja Morant and KK Dixon, a prominent social media influencer. Her entry into the world was marked by a challenging start, as she was born prematurely, two months ahead of the anticipated due date. This led to a period of weeks spent in the Neonatal Intensive Care Unit (NICU) for Kaari and her parents. Also see, Turk Lesnar.
While Ja Morant and KK Dixon had been in a committed relationship for a considerable time, they made the decision to part ways after Kaari's birth. The details surrounding their separation remain undisclosed, yet their social media actions, such as unfollowing each other and deleting shared photos, indicate the shift. Despite this, Ja and KK are committed to co-parenting Kaari and have managed to maintain a cordial relationship.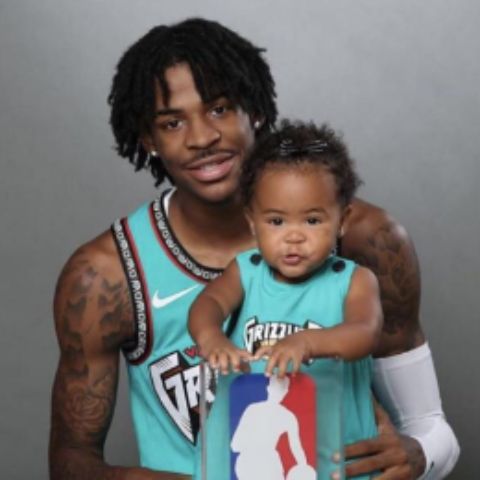 IMAGE SOURCE: Instagram
Adding to Kaari's familial ties, she shares a close bond with her cousin Kree, who is the child of Tyrik Dixon, a basketball player for Missouri State Bears. The two youngsters frequently embark on adventures together, solidifying their friendship.
Who are Kaari's Parents?
Hailing from Crestwood, South Carolina, Kaari's father, Ja Morant was raised in a family with a strong athletic background. His father, Tee Morant, had played basketball for Claflin University, while his mother, Jamie Morant, excelled as a college point guard. Similarly, Tee Morant transitioned to a career as a barber to provide for the family when Jamie Morant became pregnant.
Ja Morant is a famous professional basketball player for the Memphis Grizzlies. His career path and popularity have resulted in a lucrative net worth. The number twelve jersey-clad athlete signed a two-year contract with the Grizzlies in 2019, which he subsequently extended for four years in 2021. Likewise, Ja's affinity for basketball developed early in life, as he engaged in backyard training sessions with his father.
Similarly, KK Dixon, Kaari's mother, has cultivated a distinct presence as a social media influencer. Born in the year 2000 to DeShannon Dixon and Christal Dixon, Dixon's digital footprint is particularly prominent on Instagram handle, where she has amassed over 25,000 followers. Check out, Molly Elizabeth Brolin.
Looks and Social Media
With her striking features—dark hair, alluring black eyes, and a round face, the little girl, Kaari has undoubtedly inherited her parents' captivating looks. Similarly, KK Dixon primarily concentrates her influencer efforts on Instagram. As of 2023, the three-year-old Kaari possesses American nationality and comes from a mixed ethnic background.
Capitalizing on the influence of her famous parents, Kaari herself has garnered attention on social media platforms. Her Instagram account has more than 90,000 followers, where snapshots of her life alongside Ja and KK are shared. The engaged online following of her parents has also contributed to Kaari's visibility. In this environment, Kaari is relishing a joyful and privileged childhood.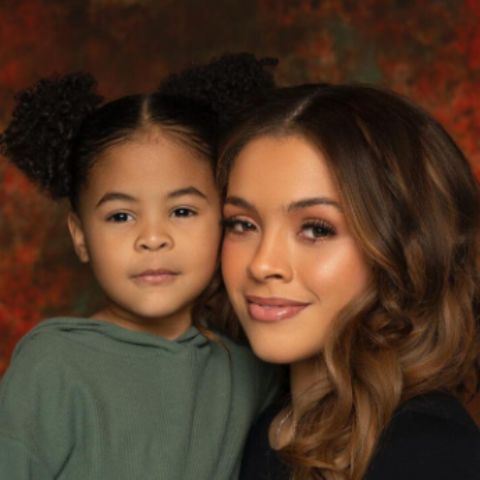 IMAGE SOURCE: Instagram
While she maintains a presence on Instagram, Kaari remains absent from other social media platforms like TikTok and Facebook.
Kaari Jaidyn Morant has ascended to popularity due to her parents' renown, attracting a devoted audience eager to witness her growth. While she does not have any known siblings from her parents, her close connection with her cousin Kree is apparent in their shared appearances on social media. Operating under the username @kaarimorant, Kaari has established her own Instagram presence.
Net Worth Details
At the age of 4, Kaari is still in her early childhood years and does not possess an individual net worth. She however has a luxurious life being a Starkid. Her father, Ja Morant, is estimated to have a net worth of $80 million.
Mr. Morant is an emerging basketball sensation from the United States who has rapidly ascended to fame within the National Basketball Association (NBA). Born in 1999 in Dalzell, South Carolina, the man boasts a remarkable trajectory in both his college and professional NBA career.
Venturing into the Professional Arena The 2019 NBA draft witnessed Ja's selection as the second overall pick by the Memphis Grizzlies. On July 2nd, 2019, he formalized a two-year contract with the Grizzlies amounting to $17,897,040. Morant's NBA debut unfolded on October 23rd, 2019, marking his official entry into the professional realm.
Let's Discuss About Her Father's Career
From a tender age, Karri's dad, Morant exhibited a natural aptitude for sports, a quality his father recognized. Guided by his father's vision, Morant commenced his training early and was encouraged to engage with older peers. Later, he joined the South Carolina Hornets, a relatively small team situated in Columbia, South Carolina, and soon advanced to participate in the Amateur Athletic Union competitions.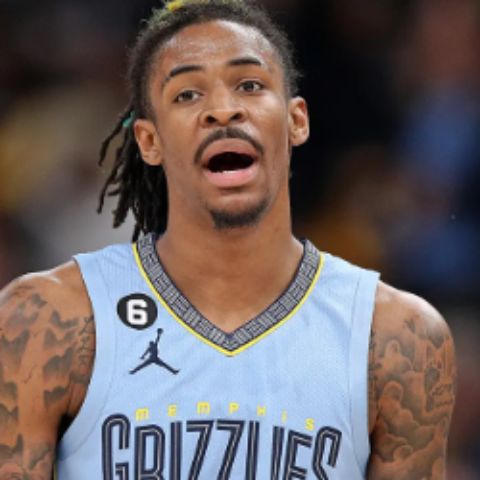 IMAGE SOURCE: Instagram
Academic years saw Morant enrolled at Crestwood High School, where the man etched his name in history as the institution's leading scorer with a tally of 1,679 points. This feat was coupled with his being named the All-Region Most Valuable Player on three occasions. Despite these impressive high school accomplishments, Morant remained overlooked by college recruiters.
It was through the efforts of James Kane, the coach of the Ohio Valley Conference (OVC) team Murray State, that Morant's prodigious talents were uncovered. Thus, Morant's path led him to Murray State, where he inaugurated his collegiate career on November 10, 2017, while still a freshman.
At Murray State, Morant's capacities were honed and his gameplay elevated, ultimately elevating him to the echelons of the college basketball elite. As a sophomore, the father of one secured the OVC Player of the Year title and dominated the NCAA with his exemplary assists. He further distinguished himself by becoming the inaugural player in NCAA history to maintain an average of over 20 points and 10 assists per game in a single season.
Presently, Morant stands as one of the NBA's most promising emerging talents, with a future brimming with potential and prosperity.