Kailani Ochmann Derbez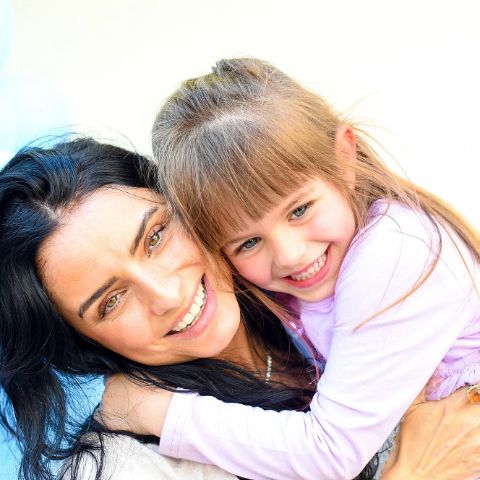 Quick Facts of Kailani Ochmann Derbez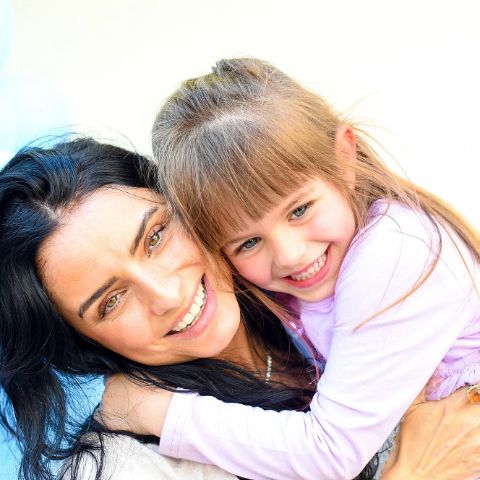 In the realm of Hollywood, where celebrity couples come and go, there is a star kid who is melting hearts with her adorable presence and the heartwarming bond she shares with her famous parents. Meet Kailani Ochmann Derbez, the delightful daughter of renowned actors Mauricio Ochmann and Aislinn Derbez.
Born on the 27th of February, 2018, in Mexico, Kailani has become the apple of her parents' eyes and a much-loved figure on their social media handles. Let's find out more about this celebrity child below:
Are Kailani's parents, Mauricio Ochmann and Aislinn Derbez Still Together?
Kailani's parents, Mauricio Ochmann and Aislinn Derbez, met while filming the romantic comedy "A la Mala" in 2014, where sparks flew both on and off-screen. Their chemistry was undeniable, and they decided to take their love to the next level by tying the knot in 2016. A couple of years later, in 2018, they welcomed the precious Kailani into their lives. The joy she brought to their lives was evident to everyone who followed their journey.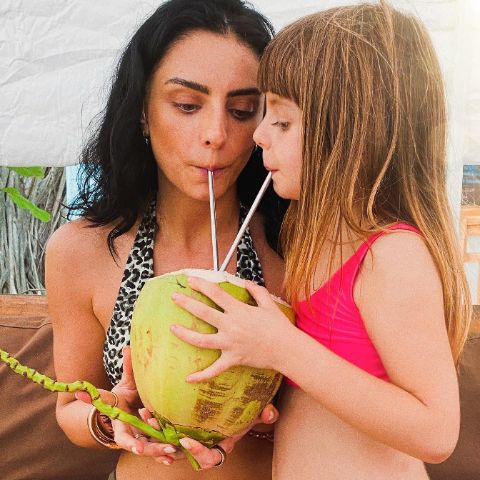 IMAGE SOURCE: Instagram
Despite the couple's divorce in June 2020, they have remained committed to co-parenting and ensuring that Kailani's happiness remains their top priority. This commitment is clear in the quality time they spend with their little one. Whether it's family vacations, special occasions, or just everyday moments, Kailani is often seen enjoying the best of both worlds with her mom and dad. The love and affection they have for her are beautifully documented on their Instagram handles, making it clear that they're dedicated to providing her with the most fulfilling childhood.
How Much Net Worth Is Possessed By Kailani's Parents?
Kailani's dad, Mauricio Ochmann, is a versatile American-Mexican actor who has made a significant mark in the entertainment industry. With a net worth of around $15 million, the actor has certainly found success on both sides of the border. His charisma and talent have won the hearts of many, and he continues to be a sought-after actor.
On the other hand, Kailani's mom, Aislinn Derbez, is a beloved Mexican actress, popular for her captivating performances on the big screen. With a personal wealth of approximately $5 million, Aislinn has built a career that reflects her talent and dedication to her craft. She has established herself as a leading lady in the world of Mexican cinema and television.
Likewise, Kailani, being a part of this glamorous world, undoubtedly enjoys the luxurious life that comes with being a star kid. Her parents' love and financial success ensure that the little girl is surrounded by the best of everything. Whether it's designer clothes, lavish vacations, or extravagant birthday parties, Kailani is certainly living a life that most could only dream of.
What is Kailani Ochmann Derbez Doing These Days?
As of now, Kailani is a kindergarten student, and it's heartwarming to see her embarking on this new chapter in her life. The excitement of learning and growing is evident in her radiant smile, a reflection of the joy she brings to her parents' lives and those who follow her journey.
IMAGE SOURCE: Instagram
Aside from her parents, Kailani is also very close to her grandparents, who dote on her and shower her with love. The Derbez family, known for their close-knit bonds, is incredibly proud of the next generation, and Kailani is undoubtedly the apple of their eye. Her grandfather is the famous artist Eugenio Derbez.
Kailani As a Starkid
In a world where celebrity children often live in the spotlight and face the challenges that come with it, Kailani's upbringing seems to be a harmonious blend of fame and love. Her parents have managed to provide her with a grounded and nurturing environment, ensuring that she grows up surrounded by love, values, and the best opportunities.
Kailani Ochmann Derbez is not just a celebrity daughter; she is a symbol of the enduring bond of her parents, the success of her family, and the promise of a bright future. With her parents' guidance and her bright smile, this little star kid is already making waves in the hearts of many. We can't wait to see how this adorable youngster continues to shine and grow in the years to come.
Her Dad, Mauricio Ochmann
The little girl's dad, Mauricio Ochmann is an American-Mexican actor, who has firmly established himself in the entertainment industry with a distinguished career and remarkable accomplishments. He has graced both the silver and small screens with his captivating presence.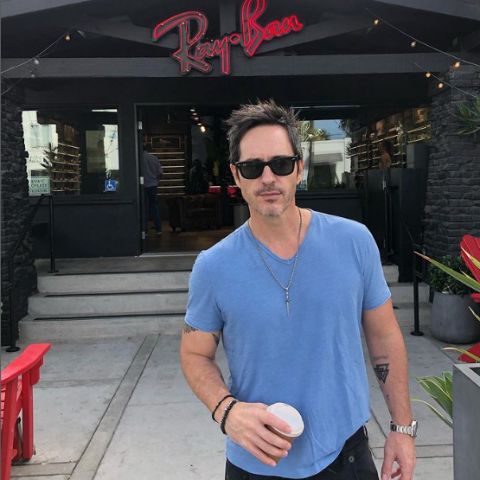 IMAGE SOURCE: Instagram
Some of his noteworthy projects include his role in "Instructions Not Included, "A La Mala," "El Chema" and "Rosa de Guadalupe." Likewise, Ochmann's career achievements, coupled with his multifaceted talent, acts as a testament to his hard work and dedication.
Besides, Ochmann was married to Maria Jose del Valle Prieto as his first wife. They were married from 2003 to 208 and have a daughter named Lorenza Ochmann.
Who is Kailani's Mother, Aislinn Derbez?
Kailani's loving mom, Aislinn Derbez is an accomplished Mexican actress, who has made an enduring impact on the film world through her impressive career achievements over the years. She has graced a wide spectrum of movies and television programs, highlighting her exceptional acting skills.
Some of her notable works include movies such as "Instructions Not Included," which achieved the status of the highest-grossing Spanish-language film in the United States. Additionally, in "A La Mala," her exceptional performance not only shone but also kindled a romantic connection with her co-star Mauricio Ochmann, as previously mentioned.
Visit all star bio for more celebrity reads!