Kayden Muller-Janssen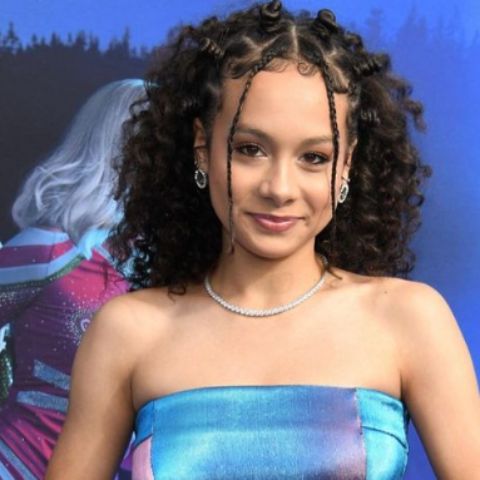 Quick Facts of Kayden Muller-Janssen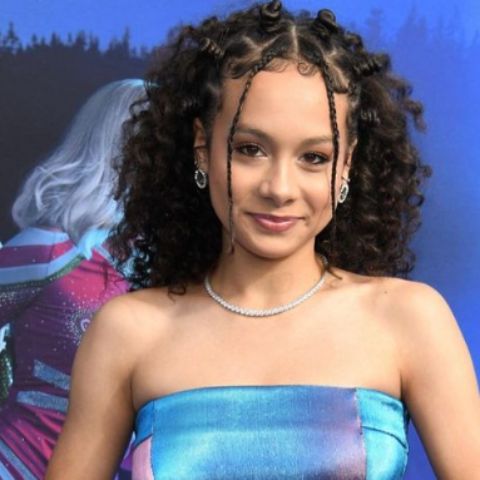 In the world of entertainment, there are individuals who shine brightly, captivating audiences with their talent and passion. Kayden Muller-Janssen is one such rising star who was born to Dutch parents.
Likewise, Kayden's journey from a small-town upbringing to the bright lights of Hollywood is a story of determination, passion, and undeniable talent. In this article, we will take a closer look at Kayden's life, her early experiences, and her flourishing career in acting and music.
Kayden Muller-Janssen's Early Life and Career Beginnings
Kayden Muller-Janssen's journey began in Palm Beach County's Wellington, where she was raised by her mother. There is not much data on her parents and siblings. From an early age, the lady exhibited a profound passion for performing and singing. Despite her humble beginnings, she nurtured her dreams with unwavering determination.
Likewise, Kayden's love for performing was sparked by films like "Catch the Kid" and the popular Disney Channel show "Hannah Montana." These early influences ignited her desire to pursue a career in front of the camera. At the age of 10, she joined the renowned School of Rock in Lake Worth Beach, Florida. Here, she honed her skills, learning to perform songs by iconic artists such as The Beatles and No Doubt.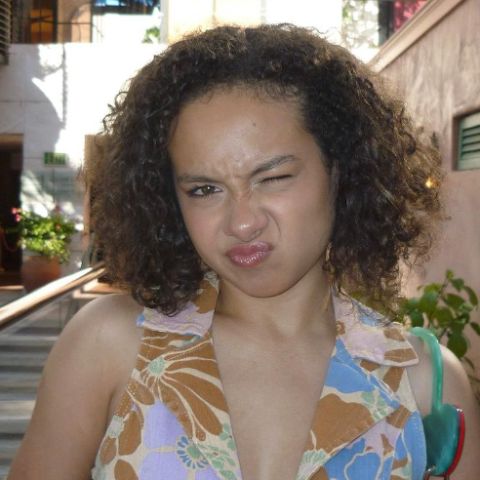 IMAGE SOURCE: Instagram
At just 11 years old, Kayden turned to writing as a means of coping with her emotions. To her surprise, she discovered a natural talent for singing. She drew inspiration from musical legends like Christina Aguilera, Britney Spears, Whitney Houston, and Amy Winehouse. Music evolved from a hobby into a true passion, and she began sharing her singing talents at gatherings with friends and family.
Likewise, Kayden's journey into the entertainment industry was not without its challenges. She faced numerous rejections during auditions, which tested her resilience. However, her determination paid off when she sent a late audition tape to Disney Channel. To her astonishment, the lady received an immediate callback, leading to a chemistry read with Isabella Pappas, the lead of a new show. The moment led to the beginning of Kayden's career as Hartley in the Disney sitcom, "Villains of Valley View."
Is Kayden Muller-Janssen Dating Anyone? Her Boyfriend?
Kayden seems to lead a single life now. She may or may not have a boyfriend or partner. Also, the singer is yet to disclose her past relationships. For now, she seems busy with her career and is focused on her upcoming projects.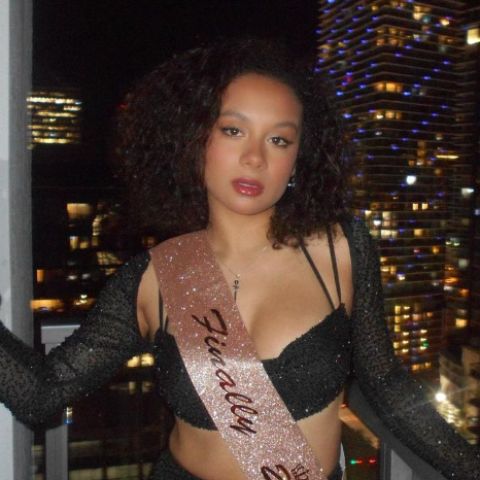 IMAGE SOURCE: Instagram
Let's hope, the rising star finds a perfect partner for herself in the upcoming days. Besides, she may enjoy a healthy bond with her family, friends, and co-workers.
Music Career
Kayden's talents extended beyond acting, as she also made a mark in the music industry. Her single "Walk" gained immense popularity, reaching Number One on Music Choice. Her subsequent releases, including "Kiss Kiss Baby" and "Walk," achieved the Top 5 most requested video status on Music Choice.
In 2022, the media personality released her debut EP, "Unraveled," which featured heartfelt tracks like "No Maybe" and "Crave." She even paid tribute to Etta James with a soulful cover of "I'd Rather Go Blind."
Net Worth in 2023
The 5 feet 6 inches tall actress cum singer, Kayden seems to have a net worth of around $400 thousand. She is yet to reveal her earnings but looking at her social media presence we can say that the actress lives a luxurious life.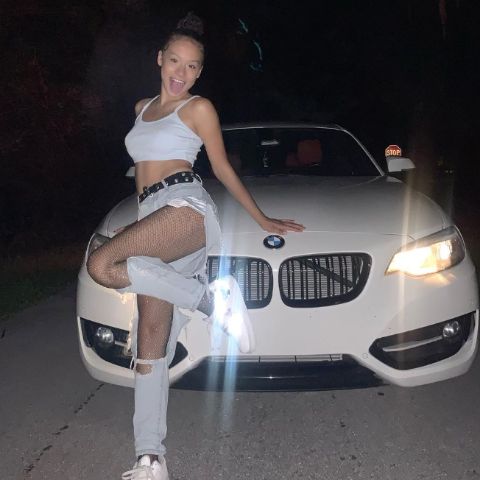 IMAGE SOURCE: Instagram
Also, the American nationality holder makes a decent sum from her appearances at various events and functions. No doubt she has enough money to live a quality life with her belongings.
Current Life
Today, viewers can see Kayden in her role as the effervescent neighbor to a Texan teen supervillain. While she continues to captivate audiences with her acting, music remains her one true love. In her spare time, Kayden enjoys engaging in typical extracurricular activities like go-karting, snowboarding, and hiking.
Notably, Kayden is also involved in charity work, connecting back to her equestrian roots. She has devoted her time to Brooke USA, an organization dedicated to improving the welfare and health of working horses, donkeys, and mules, as well as the people who depend on them for their livelihoods.
You can catch Kayden Muller-Janssen on The Disney Channel, and her show, "Villains of Valley View," is also available for streaming on Disney+. As she continues to shine in the entertainment industry, Kayden has found her second home in Los Angeles, where she enjoys the simple pleasures of life, such as sipping on vanilla milkshakes with friends at Bob's Big Boys in Burbank.
In conclusion, Kayden Muller-Janssen's journey from a small-town girl to a rising star is a testament to her talent, determination, and unwavering passion for both acting and music. Her story serves as an inspiration to many, and her star is undoubtedly on the rise in the world of entertainment.
Keep reading all star bio for more similar content!