Larry Birkhead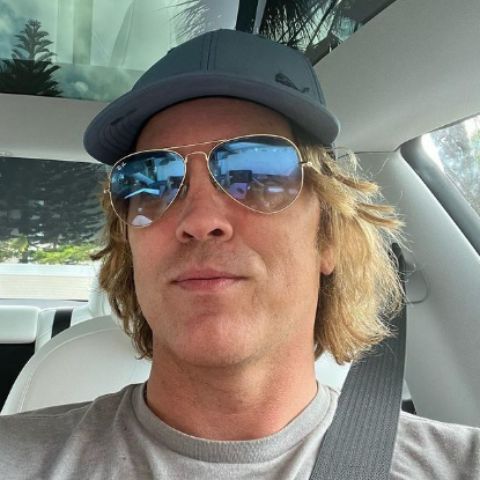 Quick Facts of Larry Birkhead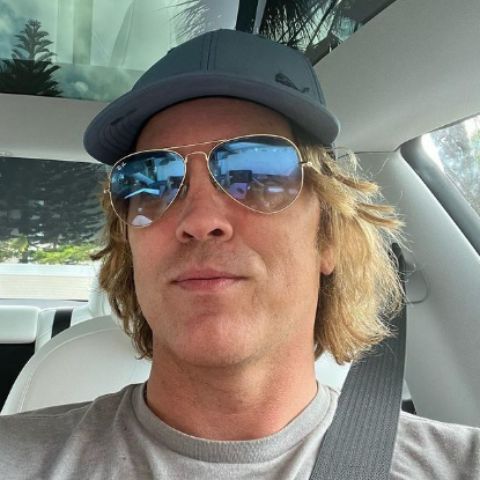 In the world of Hollywood, the limelight often shines on celebrities, their lifestyles, and the scandals that surround them. One such story that captivated the public's attention is the tale of American photographer Larry Birkhead, who became famous as the father of the late model and actress, Anna Nicole Smith's daughter, Dannielynn Birkhead.
Beyond the sensational headlines, Larry's life is a testament to the love and dedication of a father who has navigated the challenges of fame and tragedy. With an estimated wealth of around $3 million, the man is making sure his daughter Dannielynn grows up in a loving and nurturing environment, far from the drama and excess of the past.
How Did Larry Birkhead Grab Fame?
Larry Birkhead's journey into the limelight began with his involvement with the iconic Anna Nicole Smith. Their relationship came under intense media scrutiny and led to numerous speculations.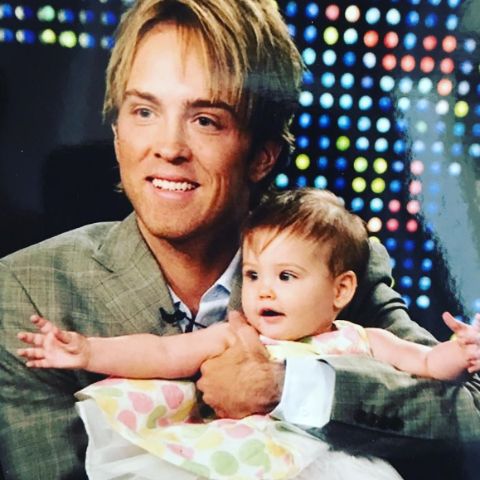 IMAGE SOURCE: Instagram
It was a rollercoaster ride of emotions that culminated in a paternity battle over their daughter, Dannielynn. Larry stood his ground and pursued the truth, ultimately proving that he was the biological father of Dannielynn. This heartfelt victory cemented his role as a loving and dedicated father.
How Much was Anna Nicole Smith's Net Worth at her Death?
The actress, Anna Nicole Smith's life was marked by fame, fortune, and tragedy. At the time of her untimely demise on February 8, 2007, at Memorial Regional Hospital in Hollywood, Florida, the actress cum model left behind a legacy that was overshadowed by a cloud of controversy.
The official cause of her death was ruled as an accidental drug overdose, a tragedy that shook her fans and the entertainment world. Further, Anna Nicole Smith's estate was estimated to be worth around $1.8 million, but with a $1 million mortgage looming, her financial affairs were far from rosy.
Bond with Daughter
In the aftermath of Anna's passing, Larry Birkhead took on the role of sole provider and guardian for Dannielynn. He became the stabilizing force in her life, ensuring that she was shielded from the chaos that had often surrounded her mother.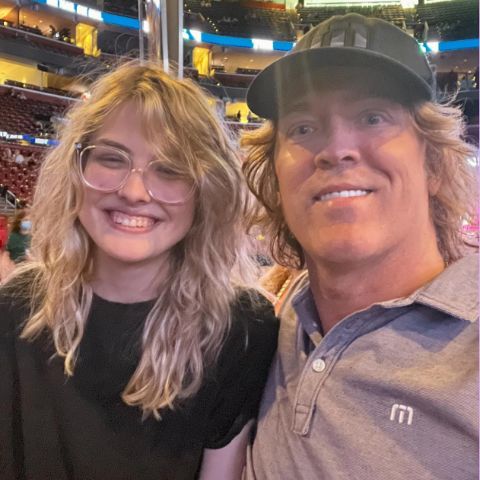 IMAGE SOURCE: Instagram
Further, Larry's devotion to his daughter is evident in the life they have built together, far away from the glitzy world of celebrity. Despite the financial challenges, he has provided Dannielynn with a loving and secure environment, proving that love transcends wealth.
Larry is a Social Media Star
Today, Larry Birkhead is a devoted father who actively shares glimpses of his life and his cherished moments with Dannielynn on social media. With 155k followers and growing, Larry has found a supportive community that appreciates his role as a single dad and his dedication to raising his daughter.
Likewise, the photographer's posts reflect their ordinary, everyday life, reinforcing that beneath the headlines and glamour, their bond is grounded in love and simplicity.
Net Worth in Millions
Despite the financial hardships, Larry's estimated net worth of around $3 million pales in comparison to the extravagant lifestyles often associated with celebrities. However, he knows that true wealth lies in the love and bond he shares with Dannielynn. As a doting father, he strives to offer her a life of stability, support, and nurturing, grounded in the values of family and love.
In a world where sensationalism and drama often dominate the headlines, Larry Birkhead stands as a symbol of hope and dedication. His story is a reminder that amidst the glitter and chaos of fame, there are ordinary people facing extraordinary circumstances, doing their best to provide love and care for their children. See another photographer, Peter Paul Loughran.
What is Larry Birkhead's Current Relationship Status?
Larry Birkhead's current relationship status is unclear. He may or may not have a wife or partner. His life as a single father is an inspiration to those who have faced challenges and hardships.
Further, the photographer cum actor, Larry's story speaks to the resilience of the human spirit and the enduring power of love. Despite the past, he is focused on the future, ensuring that Dannielynn has the opportunity to grow up in an environment filled with love, support, and the values that truly matter.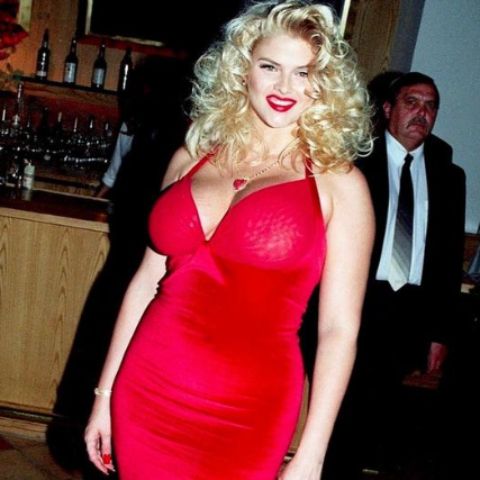 IMAGE SOURCE: Instagram
As 5 feet 9 inches tall Larry continues to share their journey through social media, it's a heartwarming reminder that love, dedication, and genuine moments are the true treasures of life. In Larry's world, the headline is not about wealth or fame; it's about the love and bond he shares with his daughter, Dannielynn, the greatest riches of all. Check out Micahel Marin Rivera, the son of late singer Jenni Rivera.
What is Larry Birkhead's Age?
Larry was born on January 22, 1973 Louisville, Kentucky, the United States making him 50 years old now. His parents are Nancy Birkhead and Larry L. Birkhead and his siblings are Angela and Judy.
Let's Talk About His Controversy
On June 1, 2006, Smith made her pregnancy public, and her daughter, Dannielynn, was born on September 7, 2006, in New Providence, The Bahamas. Following the tragic loss of Smith's son, her attorney, Howard K. Stern, claimed to have been in a long-term relationship with Smith and asserted that he was Dannielynn's father.
Simultaneously, Larry Birkhead also laid claim to being the baby's biological father, prompting a legal battle to establish paternity. The Bahamian birth certificate initially listed Stern as the father.
In the United States, a judge ordered DNA tests to determine Dannielynn's true father. After Smith's passing, Birkhead's attorney sought an emergency DNA sample from her body, though the request was denied. Instead, Smith's body was preserved until February 20. Adding to the complexity, Zsa Zsa Gabor's husband, Frédéric Prinz von Anhalt, and a former bodyguard and chef, Alexander Denk, both made claims of potential paternity.
In April 2007, a Bahamian judge confirmed through DNA tests that Larry Birkhead was Dannielynn's biological father. Birkhead then applied for an amended birth certificate naming him as the father, allowing him to obtain a passport for Dannielynn to return to the U.S. Stern did not challenge the DNA results or the ruling, and Birkhead brought the baby back to the United States. Virgie Arthur, Smith's mother, appealed the decision but was ultimately denied, with an order to cover the associated costs.