Laura Andrassy
Quick Facts of Laura Andrassy
Laura Andrassy became famous as the former spouse of Greg Norman, a legendary Australian golfer, and businessman. She met Norman in 1981 when she was a flight attendant and married him soon after. They had two children and lived a luxurious life until their divorce in 2007.
Despite separating from her ex-husband a considerable time ago, she continues to be widely acknowledged as a celebrity both in the media and among the public. Therefore, how is her life today? Has she entered into a new marriage following her divorce? This article aims to provide comprehensive insights into her life, covering various aspects such as her career, relationship, and other notable details.
Laura Andrassy's Wiki-Bio, Age, Parents, & Education
Laura Andrassy was born on July 30, 1963, in the United States of America to parents Julius Andrassy and Laurabell Grace Gillen Andrassy; her birth name is Laura Theresa Andrassy. Her father was a US Marine Corps veteran and her mother was a volunteer at the Bush Wildlife Center and the Jupiter Medical Center.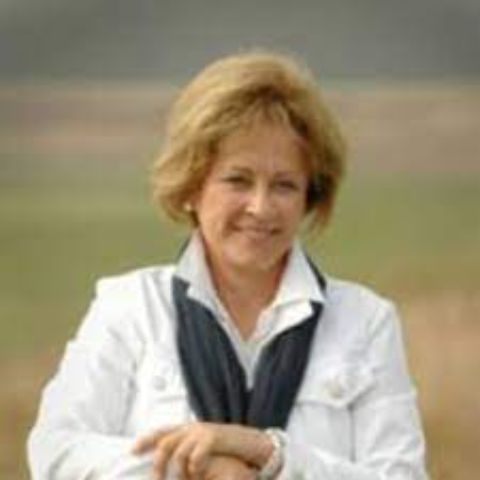 Furthermore, she has two brothers: Dr. Richard Andrassy and Jay W. Andrassy. Sadly, Jay died at 60 years old on January 19, 2021. But there is no question that she has a close bond with her family member.
Regarding her education, she has completed her primary and secondary school which is nearby her hometown. However, she has kept the name of the institution a secret from the public. She worked as a flight attendant before meeting Greg Norman.
Married Life With Greg Norman
Laura Andrassy met Greg Norman in 1981 when she was working as a flight attendant on a plane that he was traveling on. They fell in love and got married in the same year. Both of them were married for 26 years and lived a lavish lifestyle with private jets and homes around the world.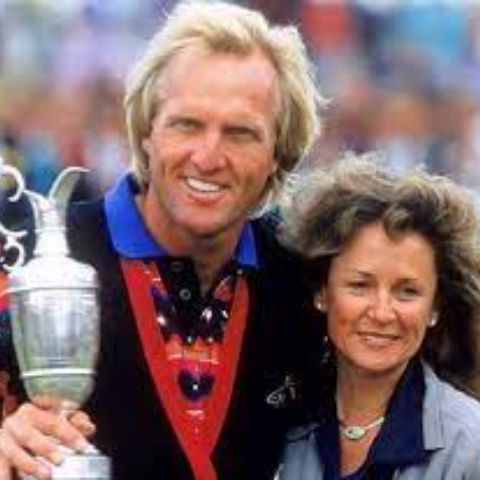 However, their marriage started to crumble when Norman became involved with Chris Evert, a former American tennis player who frequently visited their home before their separation. In 2007, Norman called Andrassy from Italy and told her that he had filed for divorce. Andrassy felt betrayed and devastated by his infidelity. She later said that she would still be his wife if he had not cheated on her with Evert.
Laura Andrassy & Greg Norman's Children
Laura Andrassy enjoyed a blissful 25-year marriage with professional golfer Greg Norman, during which they were blessed with two children, Greg Norman Jr. (their son) and Morgan-Leigh (their daughter).
Their son, Greg, excels in four sports: surfing, wakeboarding, golfing, and snowboarding. He and the stunning Michelle Thomson got married in Florida. Morgan, Laura's daughter, established her own family business and tied the knot with the charming Chris Dillavou, whom she had the pleasure of meeting during her college years. Currently, they lead a joyful life together, raising their three children.
Who is Greg Norman?
Greg Norman is a former Australian professional golfer and entrepreneur born on February 10, 1955, who was ranked world number one for 331 weeks in the 1980s and 1990s. He won two major championships: The Open Championship in 1986 and 1993.
Furthermore, he is also the chairman and CEO of the Greg Norman Company, which has various businesses in apparel, interior design, real estate, wine production, private equity, and golf course design. He is currently the CEO of LIV Golf Investments, a Saudi-backed start-up company that organizes golf tournaments.
Greg Norman's Relationships Following His Divorce
Following his divorce from Laura, Norman wed the world's top American tennis player, Chris Evert, on June 28, 2008. They split up on December 9, 2009, after a 15-month marriage.
Later, he tied the knot with his third wife, Kirsten Kutner, a renowned Australian interior designer, and accomplished businesswoman, on November 6, 2010. Kirsten, an interior designer, has two daughters with her first husband, Neal Kutner. Kaya was born on October 27, 2004, and Kelly was born on August 22, 2007. Kaya is currently studying at Oxbridge University.
Laura Andrassy & Gerg Norman's Divorced Settlement
Laura Andrassy and Greg Norman had a long and acrimonious divorce that cost them a fortune. Norman, a former golf champion, filed for divorce in 2006 after 25 years of marriage to pursue a relationship with tennis star Chris Evert. Andrassy, a former flight attendant, fought for her share of Norman's wealth and assets.
After nearly two years of legal battles, the former couple reached a settlement in 2007. Andrassy received $103 million in cash, $500,000 in jewelry, a Range Rover, and various personal items. She also secured a provision that their two adult children, Morgan-Leigh and Gregory, would inherit Norman's gold trophies and another $103 million when he passed away. Norman and Andrassy had signed a pre-nuptial agreement before they wed in 1981, but it did not prevent their divorce from being one of the most expensive and complicated in sports history.
How Much is Laura Andrassy's Net Worth?
Laura Andrassy is known as a celebrity ex-partner just like American meteorologist Beth Shuey. Andrassy received a whopping $103 million as alimony from Norman. She has not disclosed her current profession or income sources but has an estimated net worth of $1 million. She bought her 8900 sq ft dream house in Southampton for $7.5 million in 2008 and sold it for $16.5 million after renovation. Moreover, she has a house in Palm Beach.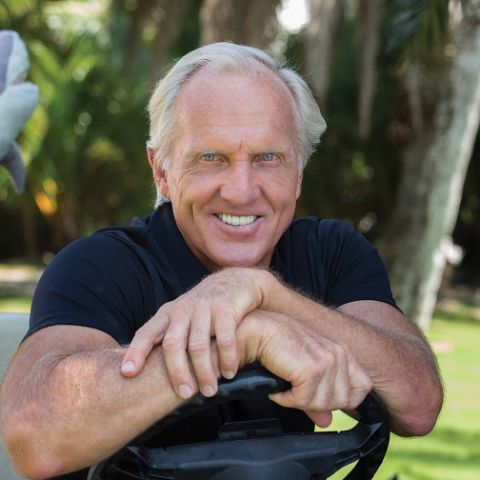 On the other hand, her ex-husband Greg Norman, a prominent figure in the world of golf, hails from Australia and has made significant contributions to the sport as both a player and an entrepreneur. Alongside his illustrious career, he has amassed a remarkable net worth of $400 million, reflecting his success and accomplishments.
Is Laura Andrassy Active on Social Media?
Laura is a private person who does not share her personal information with anyone and thus avoids social media. She does not have any official account on any of the platforms like Facebook, Instagram, and Twitter. She likes to keep a low profile and sidestep media interviews, and attention.
In contrast, her ex-husband Greg is very active on social media. He has an Instagram account @shark-gregnorman with over 240 thousand followers. He posts pictures of his personal and professional life on his account. He also has a Twitter account @sharkGreyNorman with more than 124.3 thousand followers. He uses Twitter to share his opinions and thoughts with his fans.
 If you want to read more similar content like this, then keep visiting our page AllStarBio.