Libe Barer
Quick Facts of Libe Barer
In the dazzling world of the entertainment industry, one name that shines bright is Libe Alexandra Barer. This American actress, voice-over artist, and writer is popular for her indelible mark in the industry.
You may know her from her notable roles in the Amazon Prime series "Sneaky Pete," Nickelodeon's "iCarly," or Disney's animated series "Star Darlings." But what about her personal life? Let's delve into actress, Libe Barer's life, career, family, relationships, net worth, and more in today's article.
How Old is Libe Barer? Her Age and Ethnicity?
Libe Barer was born in the sunny city of Los Angeles, California, on December 19, 1991. Her roots run deep, as both her parents hail from Mexico and share Jewish heritage (ethnicity). Further, the American nationality holder has a younger sister named Ariela Barer, who also boasts a thriving career as an actress and singer.
IMAGE SOURCE: Instagram
Talking about her education, Barer's educational journey led her to the Los Angeles County High School for the Arts, affectionately known as "Fame High." Here, she showcased her talents and earned a LACHSA Moondance Film Festival Award for her screenplay titled "On Top Of The World."
Career Highlights: Movies and TV Shows
Libe Barer embarked on her television journey back in 2007 when she made her debut appearance in the Nickelodeon series "Unfabulous." Her presence continued to grace Nickelodeon as she appeared in two episodes of "iCarly" in 2007 and 2008. She also made her mark in the film world, starring in the award-winning "Eggbaby" in 2009. The year 2010 saw her in an episode of "The Whole Truth."
The American actress cum writer, Barer's career trajectory soared in 2014 when she secured a role in the acclaimed TV show "Grey's Anatomy." However, it was her role in the Amazon Prime original series "Sneaky Pete" from 2015 to 2019 that truly catapulted her to recognition. Libe's talent extended beyond these roles, with appearances in shows like "Those Who Can't," "Parenthood," and "I See You."
As a voice actress, the lady lent her voice to several television programs, including "DuckTales" from 2019 to 2021. Her writing skills also shone through as she contributed to episodes like "Ghost Light" in "Day by Day" (2020).
Beyond the small screen, Libe Barer ventured into the world of commercials, gracing campaigns for renowned brands like Subway. She also endorsed and promoted labels such as The Esme Shop. Check out late TikTok star, Kalecia Pinky Williams.
Who is Libe Barer's Dating? Her Personal Life and Relationships
As of the latest update in 2023, Libe Barer remains single. She has never tied the knot before and keeps her personal and romantic life shielded from the public eye. Also, there is no hint of her past relationships and dating history.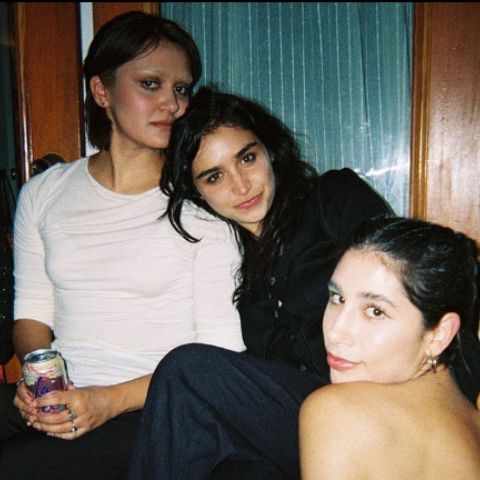 IMAGE SOURCE: Instagram
Besides, the multi-talented lady might share a healthy bond with her family members. There is no data on her bad relationship with anyone. Also, read about Liv Cowherd.
How Rich is Libe Barer? Her Net Worth?
Libe Barer's primary source of income comes from her acting career. As of 2023, her estimated net worth stands at a commendable $1 million, a testament to her success and dedication in the entertainment industry. Also, some sources revealed her worth at around $5 Million.
As an actress, writer, and showbiz personality, the lady is making a decent amount. She lives a quality life with her belongings. Further, she might add more millions to her name in the upcoming days.
Physical Attributes: Heighta and Looks
Standing at a petite height of 5 feet and 2 inches, Libe Barer has a graceful presence. She maintains a weight of approximately 51 kg. Her attractive physique boasts measurements of 32-25-33 inches.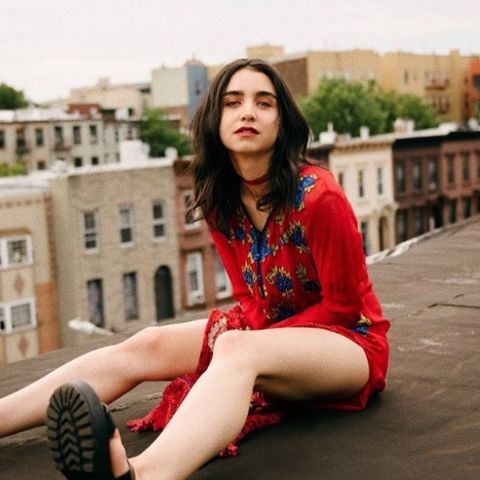 IMAGE SOURCE: Instagram
With her dark brown hair and light brown eyes, she radiates charm and charisma. Also, the actress seems a fitness lover.
Social Media Presence
In this digital age, Libe Barer remains actively engaged on various social media platforms. Her Instagram account, with more than 24k followers, is a window into her life and a platform for her to connect with her fans. We can see a glimpse of her traveling, family life, fun moments, and more on her Instagram account.
In the vast galaxy of entertainment, Libe Alexandra Barer shines as a multi-talented star. Her journey from Los Angeles to the limelight has been nothing short of inspiring. With a flourishing career, close-knit family ties, and a charismatic presence, actress Barer continues to enchant audiences and is undoubtedly a name to watch in the ever-evolving world of entertainment.
If you want to learn more similar content like this then keep visiting us at all star bio!