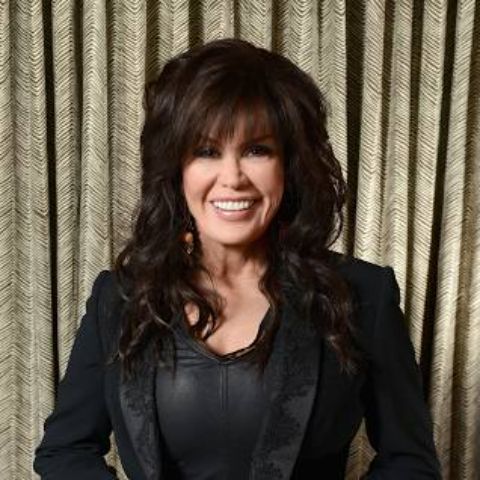 Quick Facts of Marie Osmond
Full Name

Marie Osmond

Net Worth

$20 million

Date of Birth

13 October, 1959

Nickname

Marie

Marital Status

Married

Birthplace

Ogden, Utah

Nationality

American

Active Year

1973–present

Eye colour

Dark Brown

Hair colour

Black

Spouse

Steve Craig

Height

5 ft 5 Inche (1.65 m)

Weight

74 kg (164 lbs)

Children

8

Horoscope

Libra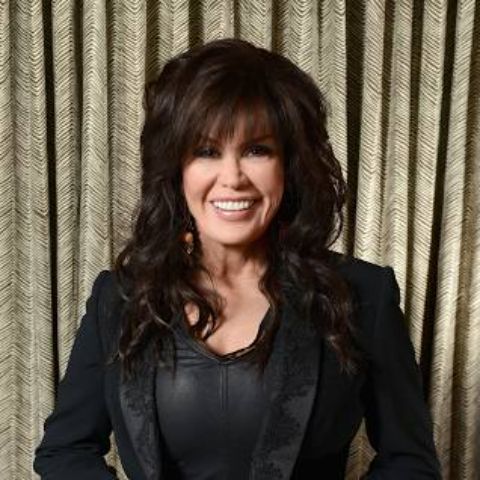 Marie Osmond, a renowned American singer, actress, and television host, belongs to the illustrious Osmond family, which is highly regarded in the entertainment industry. With a career spanning over five decades, she has made her mark in diverse music genres and media platforms.
In addition to her remarkable achievements in the entertainment industry, she is also known for her philanthropic work as a co-founder of Children's Miracle Network Hospitals. Throughout her illustrious journey, Marie has received several awards and honors for her outstanding contributions. Let's explore some intriguing facts about her life and career.
Marie Osmond's Wiki-Bio
Marie Osmond, originally named Olive Marie Osmond was born on October 13, 1959, in Ogden, Utah. She was the sole daughter and eighth child among her siblings. Further, she has a mixed ethnicity of English, Welsh, Scottish, and one-eighth Danis. 
Her parents, Olive May and George Virl Osmond were deeply devoted members of the Church of Jesus Christ of Latter-day Saints and raised their children with strong religious values. Her father, George, not only had a passion for singing but also served as a manager for his sons' musical ensemble, known as the Osmond Brothers.
Until the age of 15, she pursued her education in Utah before deciding to leave school to prioritize her burgeoning career. However, she did not let her education suffer and successfully obtained her high school diploma through an independent study program. Additionally, she dedicated time to studying opera at the prestigious Juilliard School of Music located in New York City.
How Many Siblings Does She Have?
Marie Osmond is part of a large family with eight siblings, all of whom are brothers. Their names are Virl Osmond, Tom Osmond, Alan Osmond, Wayne Osmond, Merrill Osmond, Jay Osmond, Donny Osmond, and Jimmy Osmond. The Osmond Brothers, a musical group that gained considerable fame, featured several of Marie's siblings as members.
This talented family has made significant contributions to the entertainment industry, with their harmonious voices and captivating performances captivating audiences worldwide. From their early days as a singing group to their pursuits, the Osmond siblings have left an indelible mark on the world of music and show business.
Is Marie Osmond Still Married? Know Her Relationship
Marie Osmond has been married three times and is the mother of eight children. Her first spouse was Stephen Lyle Craig, a basketball player, whom she married in 1982. Unfortunately, they divorced in 1985. During their marriage, they welcomed a son named Stephen James Craig Jr., born in 1983. Interestingly, both of them rekindled their relationship and remarried in 2011, and they are currently still together.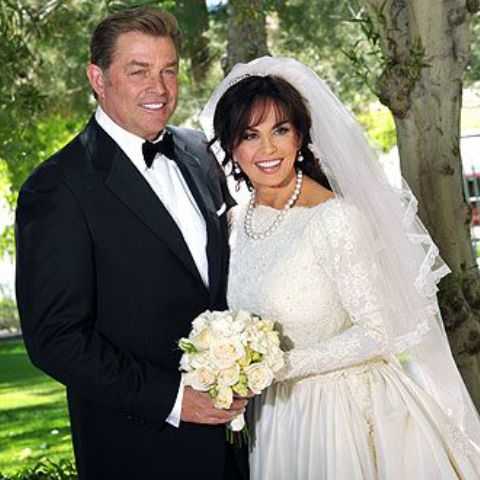 Marie Osmond's second husband was Brian Blosil, a record producer, whom she married in 1986. Sadly, they ended their marriage in 2007. During their time together, they had two biological children: Rachael Lauren Blosil, born in 1989, and Matthew Richard Blosil, born in 1998.
In addition to their biological children, Marie and Brian also adopted five children, three daughters Jessica Marie Blosil, born in 1987, Brianna Patricia Blosil, born in 1997, and Abigail Michelle Blosil, born in 2002, and two sons sons Michael Bryan Blosil, born in 1991 (tragically passed away in 2010), Brandon Warren Blosil, born in 1996.
Did Marie Osmond Lose a Child?
Marie Osmond experienced a tragic loss when her son Michael Blosil took his own life in February 2010 at the age of 18. He had been suffering from depression and substance abuse for a long time and faced harassment from his peers.
Furthermore, he wrote a note expressing his loneliness and his inability to fit in. Marie was heartbroken by his death and described him as the "sweetest boy". She has tried to heal from the grief by leaning on her faith and her family.
How Much is Marie Osmond's Net Worth? 
Marie Osmond possesses a calculated net worth of $20 million. With her exceptional talent and hard work, she has achieved a significant level of success, both artistically and financially. Her wealth stems from various sources, including her music sales, television appearances, book sales, endorsements, and successful business ventures.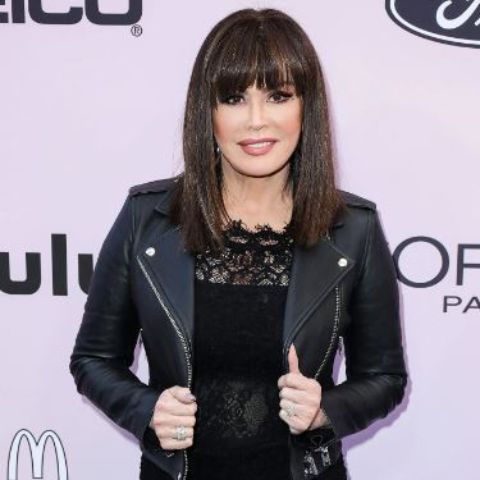 Her success in the music industry, marked by substantial music sales, has played a significant role in her financial accomplishments. With her captivating voice and talent, she has released numerous albums and singles that have resonated with audiences across different genres.
What are some of Marie Osmond's Movies or TV shows?
Marie Osmond has had a long and successful career in the entertainment industry, spanning various genres and mediums. She has appeared in movies and TV shows as an actress, singer, host, and producer. She has also been nominated for several awards for her work on screen.
Some of her most notable movies and TV shows include Donny & Marie, a popular variety show that she co-hosted with her brother Donny Osmond in the late 1970s; The Gift of Love, a TV movie adaptation of O. Henry's classic story The Gift of the Magi; Goin' Coconuts
Furthermore, she has also given her voice to the main character of the living doll in the animated series Rose Petal Place. She joined the talk show Marie, which was hosted on the Hallmark Channel. She has also participated in a reality competition show called Dancing with the Stars where she finished in third place; and The Talk, a daytime talk show that she co-hosts with other celebrities.
Her Charity Work
As a singer, actress, and TV star, Marie Osmond is famous for her solo work and her collaboration with her brother Donny Osmond. She also co-founded the Children's Miracle Network in 1983, a non-profit that helps children's hospitals in North America.
Similarly, Marie Osmond actively engages in various charitable and social causes, including the American Heart Association, the American Stroke Association, the Gibson Girl Foundation, the MedicAlert Foundation, and STOMP Out Bullying. She plans to donate her wealth to charity when she dies, saying that giving money to her children would not be good for them.
Marie Osmond's Weight Loss Journey
Marie Osmond embarked on a weight loss journey 15 years ago, shedding 50 pounds and successfully maintaining her weight since then. She attributes her success to Nutrisystem, which offers prepared meals and snacks to support a healthy lifestyle and eating habits.
Rather than viewing food as an adversary, she considers it a companion, emphasizing that being healthy is more important than being thin. Her son's concern for her well-being motivated her to lose weight, and at 62 years old, she looks better than ever.
Marie Osmond's Challenges During Her Weight Loss Journey 
During Marie Osmond's upbringing, society exerted pressure on women to maintain an extremely thin physique and adhere to ineffective fad diets that did not work for her. She also suffered from sexual abuse as a child, which made her gain weight as a way to protect herself from further harm. She struggled with her body image and self-esteem for years and felt like food was her enemy.
Furthermore, after her son expressed concern about her health, Marie Osmond made the decision to lose weight, recognizing the worries her children had for her well-being. She found Nutrisystem, a program that provided her with meals and snacks that suited her needs and lifestyle. She learned to change her mindset about food and see it as her friend, not her foe.
Likewise, she also learned to control her portions and eat more frequently. She faced challenges such as balancing her busy career with her weight loss goals, limiting her monthly fasts to avoid slowing down her metabolism, and allowing herself some treats during the holidays, but getting back on track afterward.
Does Marie Osmond Uses Instagram?
Marie Osmond actively utilizes social media platforms, including Instagram, Twitter, and Facebook, as a means to engage with her fanbase and provide glimpses into her personal and professional life.
Through her social media accounts, she shares updates about her family, music career, charitable endeavors, faith, and hobbies. Moreover, she actively interacts with her followers, responding to their comments and messages, and fostering a sense of connection and communication.
 If you want to read more similar content like this, then keep visiting our page AllStarBio.