Mars Merkaba Thedford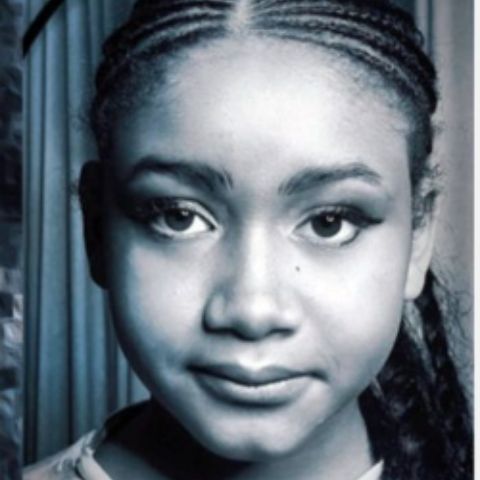 Quick Facts of Mars Merkaba Thedford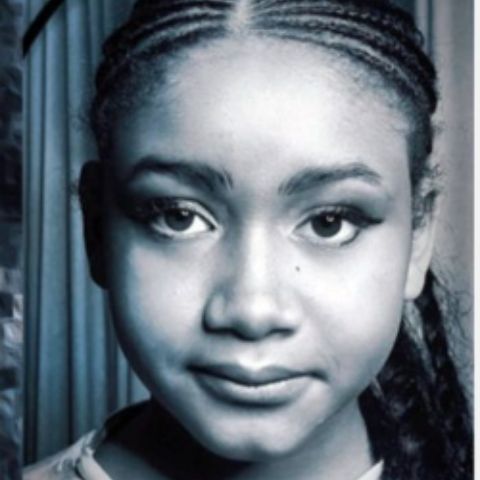 In the world of celebrity children, Mars Merkaba Thedford stands out as a name that's making waves, thanks to her famous parents, Erykah Badu and Jay Electronica. The girl is already grabbing media attention as a Starkid. Let's read everything about her in this article:
How old is Mars Merkaba Thedford? Her Birthday?
Born on February 1, 2009, under the Aquarius sign, the celebrity daughter, Mars is currently 14 years old and still too young to embark on her professional career.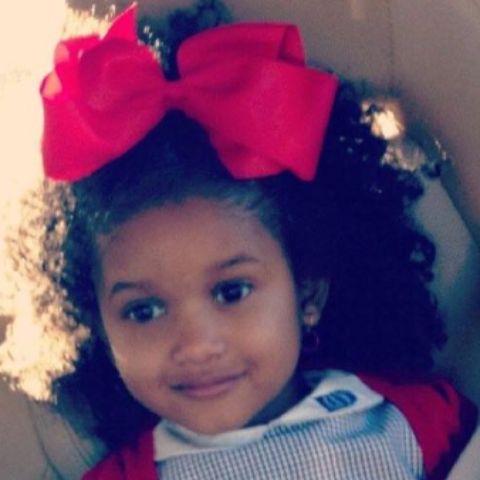 IMAGE SOURCE: Instagram
However, her family's rich history in the music industry has undoubtedly laid a strong foundation for her future endeavors.
Who is Her Mother, Erykah Badu?
Mars' mom, Erykah Badu, often referred to as the Queen of Neo-Soul, is an American singer, actress, and record producer. She is known for her significant contributions to the Hip Hop and R&B genres.
With a career spanning several decades, the lady has released five studio albums to date such as "Baduizm" (1997), "Mama's Gun" (2000), "Worldwide Underground" (2003), "New Amerykah Part One" (2008), and "New Amerykah Part Two" (2010). These albums helped solidify her status as a music icon and have earned her numerous accolades, including Grammy Awards.
Are Mars Merkaba Thedford's Parents Still Together? Her Love and Separation
Mars Merkaba's parents, Erykah Badu and Jay Electronica met each other back in 2005. Jay Electronica, a talented American rapper and record producer, is best known for his work on "Act I: Eternal Sunshine (The Pledge)." Their shared passion for music and similar career goals led to a romantic relationship, during which they even collaborated on writing and recording songs together.
However, after five years of companionship, the duo decided to part ways in 2010, leaving their fans and the media surprised. Currently, Jay Electronica is involved in a new relationship following an affair with Benjamin Goldsmith's wife, while Erykah Badu is embracing her life as a single mother.
Take a Look at Erykah Badu's Past Relationships
Before her relationship with Jay Electronica, Erykah Badu had been involved in high-profile romances that made headlines. In 1995, she was in a relationship with rapper Andre 3000 of OutKast, which lasted four years. The couple shares a son named Seven Sirius Benjamin, from their time together.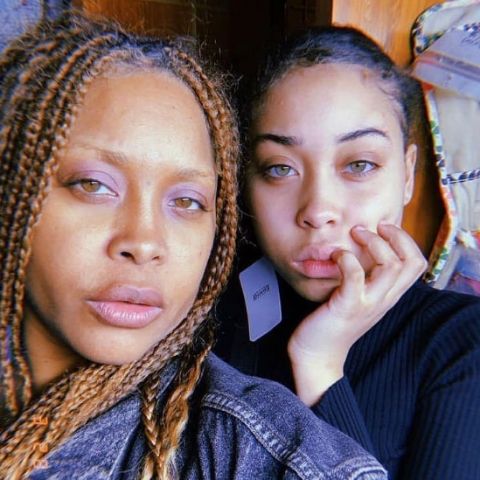 IMAGE SOURCE: Instagram
Badu later dated another American rapper and songwriter, The D.O.C., with whom she also has a daughter, Puma Sabti Curry, born on July 5, 2004. Puma has since gained fame as a TikTok star with thousands of followers.
What is Mars Merkaba Thedford's Net Worth? Has She Started Earning?
Mars Merkaba Thedford is a student now and is not actively involved in earning. Her parents have achieved considerable financial success in their respective careers. As of 2023, Jay Electronica's net worth is estimated to be $8 million, with an annual income exceeding $800,000.
On the other hand, Erykah Badu has a net worth of around $10 million now, thanks to the worldwide sales of her albums. Currently, Mars and her mother reside in a Dallas home valued at approximately $2 million.
Mars Merkaba Thedford's Personal Life: Dating or Single?
As a 14-year-old girl, Mars Merkaba Thedford is too young to be involved in romantic relationships. Her focus seems to revolve around her education, although details about her schooling are not publicly available.
Mars has two half-siblings: Seven Sirius Benjamin and Puma Dabti Curry, who share her family's rich musical heritage.
A Look at Her Mother, Erykah Badu's Career
Erykah Badu's showbiz career has left an indelible mark on the music industry. Her debut album, "Baduizm" (1997), brought her to fame, featuring hit songs like "On & On," "Next Lifetime," and "Appletree." This album earned her two Grammy Awards for Best Female R&B Vocal Performance and Best R&B Album.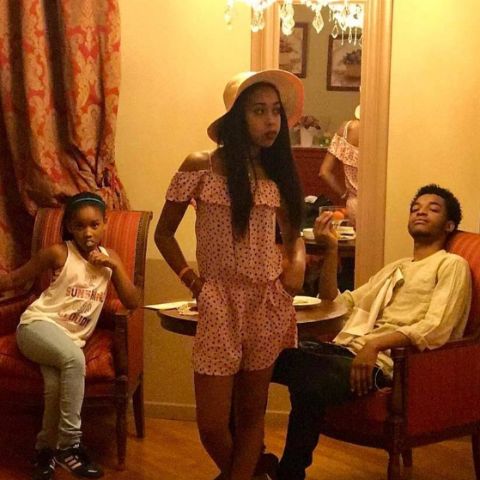 IMAGE SOURCE: Instagram
Subsequently, her second LP, "Live" (1999), included the acclaimed song "You Got Me," which was created in collaboration with the renowned hip-hop group The Roots. The song also won her another Grammy for Best Rap Performance by a Duo or Group. Not only this, Badu's acting career also took off when she portrayed the character Rose in "The Cider House Rules" in 1999.
In 2000, the popular singer, Badu released her third album, "Mama's Gun," and contributed to the soundtrack of Spike Lee's film "Bamboozled." She was a part of several tours in the following years, including her "Frustrated Artist Tour." In the year 2003, her album named "Worldwide Underground" earned her yet another Grammy, this time for Best R&B Song.
Rumors and Controversies
Mars Merkaba Thedford has managed to stay out of controversies, given her young age. However, her mother, Erykah Badu, has faced her fair share of controversies and rumors over the years. In January 2018, Badu made headlines for her comments in an article in Vulture. She sparked controversy by refusing to judge comedian Bill Cosby amid allegations of sexual assault, saying, "I see good in everybody. I saw something good in Hitler." She later clarified her statement, emphasizing her intention to promote healing for those who had been hurt.
Badu was also involved in controversy regarding her views on singer R. Kelly, who faced allegations of sexual abuse. At a concert, she faced boos when she mentioned putting up a prayer for R. Kelly. Badu followed up with a tweet, expressing love while disapproving of his actions and emphasizing her desire to heal those who had been hurt.
Body Measurements
Mars Merkaba Thedford, at her young age, is described as beautiful with black hair and black eyes. However, specific body measurements and statistics are not provided.
Mars Merkaba Thedford may be a young teenager, but her family's rich musical heritage and the legacy of her mother, Erykah Badu, suggest that she may have a promising future in the entertainment industry.
As she continues to grow and mature, we can only anticipate the path she will choose and the impact she will make, following in the footsteps of her renowned parents.
If you want to read more similar content on other stars then keep visiting us at all star bio!