Mattias Paulin Ferrell
Quick Facts of Mattias Paulin Ferrell
Mattias Paulin Ferrell, born on December 30, 2006, is more than just the son of the famous actor Will Ferrell and his wife Viveca Paulin. He has already begun to make his own mark, gaining showbiz experience at a young age and embracing his passion for sports and music. This article delves into the life of Mattias Ferrell, his upbringing, interests, and the strong bond he shares with his family, so stay with us.
How Old is Mattias Paulin Ferrell? His Early Life and Family Details
Born in Los Angeles, California, Mattias is the son of the renowned actor Will Ferrell and Viveca Paulin. He is currently 16 years old and is an American by nationality. Further, the boy has an elder brother named Magnus Ferrell who is already an actor, and another sibling Axel Paulin Ferrell.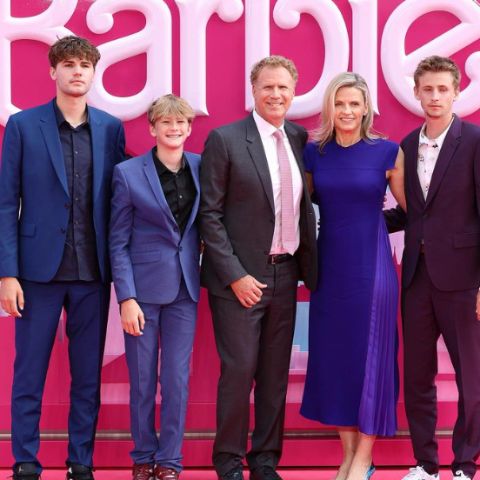 IMAGE SOURCE: Instagram
Reported;y, the teenage boy, Mattias spent his early days in his birthplace, the United States of America. His name, with a Swedish origin, carries the meaningful interpretation of "gift of God."Likewise, his parents, Will and Viveca's love story began in an acting class in 1995, and they tied the knot in 2000.
A Glimpse into His Showbiz Journey
Despite his young age, Mattias has already embarked on a journey in the showbiz world. He gained valuable experience by appearing alongside his father, Will in the movie "Anchorman 2: The Legend Continues." This early exposure has provided the boy with a glimpse into the world of entertainment, setting the stage for potential future endeavors.
Do You Know About Mattias Paulin Ferrell's Dedication to Sports and Music?
Beyond the glitz of Hollywood, the Starkid, Mattias is passionate about sports. He played soccer in the American Youth Soccer Organization (AYSO) Region 76, where his parents even took on the roles of coaches. His enthusiasm and passion for sports echo the strong influence of his parents, who actively engage in his interests.
Moreover, Mattias also has a musical side. He plays the keyboard and is part of a band alongside two of his friends, and occasionally, even his dad joins in. In December 2022, the band had their first live performance in San Diego, with Ferrell adding his unique touch by playing the cowbell on stage.
Is Mattias Paulin Ferrell a Millionaire? Inside His Parents' Net Worth
The 16-year-old celebrity son is also an actor and has done several game shows and music events. He may earn a decent amount from his ventures. Besides, he has a lavish lifestyle. Thanks to his father's successful showbiz career. His dad, Will Ferrell stands as one of Hollywood's most accomplished figures in the realm of comedic acting and directing.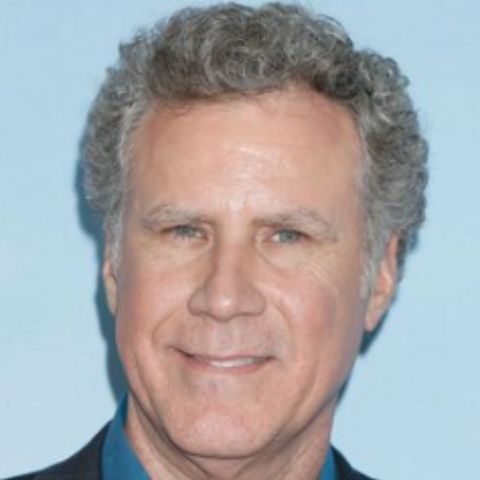 IMAGE SOURCE: Instagram
As of August 2023, Will's approximate net worth is valued at $160 million, accumulated through his legendary contributions to the film industry and his performances on Saturday Night Live sketches. Renowned as one of the highest-earning actors worldwide, the man has commanded payments exceeding $20 million for individual movie projects.
Beyond his on-screen presence, his roles as a producer and comedian have also contributed significantly to his financial prosperity. Anchoring himself in a luxurious Hollywood Hills mansion valued at $9.9 million, Ferrell's residence could fetch around $20 million in the present open market. Displaying his philanthropic spirit, Ferrell has also made substantial donations to various charitable endeavors focused on aiding cancer survivors.
Father-Son Bond and Humor
Will Ferrell, known for his comedic talents, is also a dedicated father who cherishes his bond with his children. He keeps the connection alive by talking to his kids at least once a week and cherishing moments of family togetherness.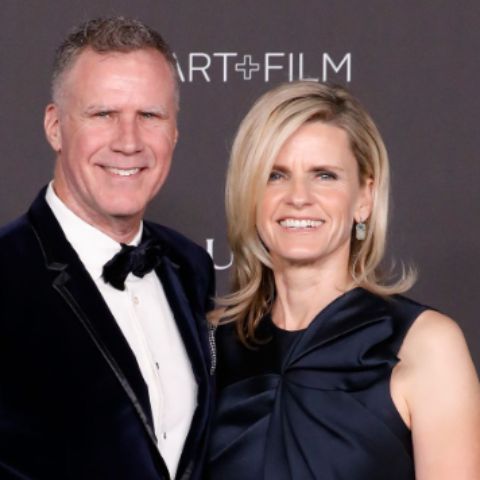 IMAGE SOURCE: Instagram
In his playful way, the legendary actor doesn't hesitate to lighten the mood by occasionally embarrassing his children, creating laughter-filled memories.
Let's talk About Mattias Paulin Ferrell's Bond with Siblings
About 5 feet 4 inches tall, Mattias shares a close friendship with Ella Rae, the oldest daughter of actor Mark Wahlberg. His siblings, Magnus and Axel, are an integral part of his life, sharing a common sense of humor inherited from their father.
Likewise, Mattias, who is known for his subtle humor, has demonstrated his individuality by adding his personal touch to family dynamics.
What is Mattias Paulin Ferrell Doung These Days?
As of 2023, Mattias is a high school freshman, taking on the challenges of academic life. He continues to nurture his passions, excelling in both sports and music. His family's support and his own dedication are evident in his pursuits.
In the ever-bright spotlight of Hollywood, Mattias Paulin Ferrell is gradually making his own name. While his lineage is undoubtedly impressive, his personal journey is marked by his dedication to various interests, his unique sense of humor, and his strong family bonds. Mattias' story serves as a reminder that he is not just Will Ferrell's son; he is an individual poised to carve his own path in the world of entertainment and beyond.
Please visit all star bio for more celebrity reads!