Mekhai Andersen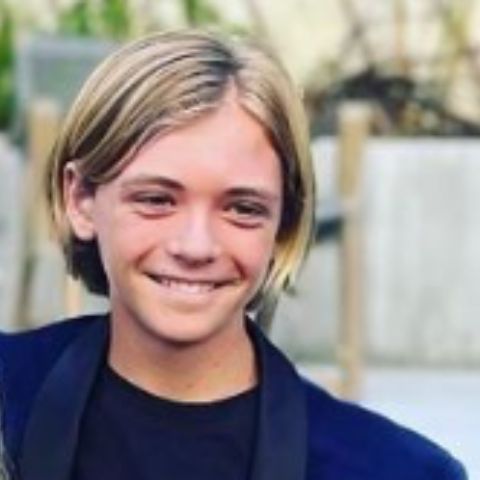 Quick Facts of Mekhai Andersen
Full Name

Mekhai Andersen

Date of Birth

13 September, 2008

Birthplace

USA

Profession

Actor

Nationality

American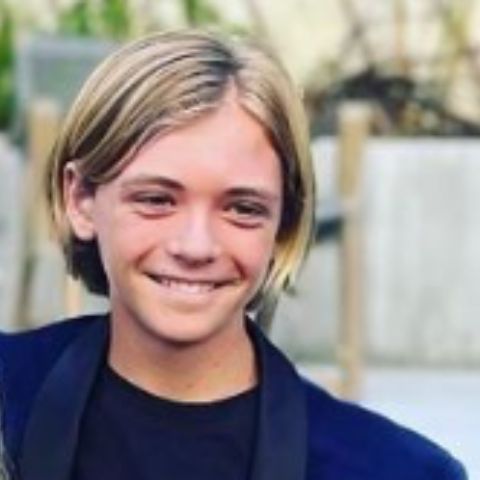 Mekhai Andersen, a talented American child actor, has earned widespread recognition for his portrayal of Henry LaMontagne on the popular television series, Criminal Minds. What adds an endearing touch to his role is the fact that he is the real-life son of actress A.J. Cook, who plays the character Jennifer Jareau, his on-screen mother.
Mekhai was born on September 13, 2008, arriving at a healthy weight of 7 lbs 10 oz and measuring 20 inches in height. He is the beloved son of A.J. Cook and her husband, Nathan Andersen, forming a loving and talented family within the entertainment industry.
Mekhai Andersen Wiki/Bio: Age and Early Life
Mekhai Allan Andersen, born on September 13, 2008, in Los Angeles, California, is the son of the renowned American actress and director, A.J. Cook, and Nathan Andersen. He grew up under the care of his older brother, Phoenix Sky Andersen. As of 2022, Mekhai is fourteen years old, still in his formative adolescent years.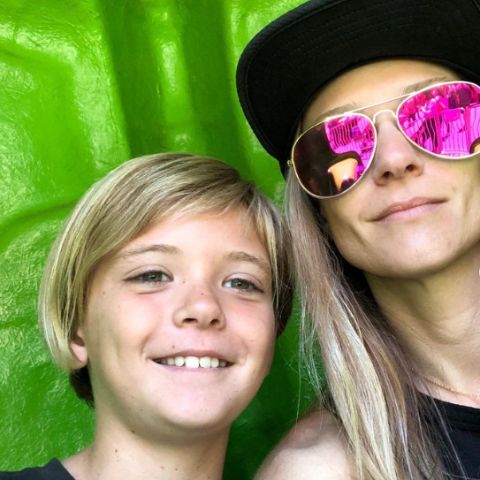 IMAGE SOURCE: Instagram
Being of American descent and belonging to the white ethnic group, Mekhai embraces the Christian faith. His zodiac sign is Virgo, which is often associated with practicality and a strong sense of responsibility.
Education
At the age of 14, Mekhai Andersen's educational background remains undisclosed. He has not revealed any information regarding his academic standing or capabilities. See another celebrity son, Christopher Glenn Osmond.
Mekhai Andersen Career
Mekhai Andersen is a well-known young American actor, and he happens to be the child of celebrity parents, actress A.J. Cook and Nathan Andersen. He gained popularity for his notable role as Henry La Montagne in the acclaimed American crime drama series, "Criminal Minds."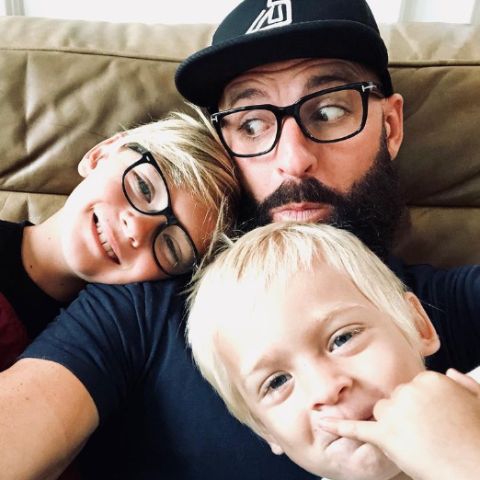 IMAGE SOURCE: Instagram
Mekhai's mother, A.J. Cook, has an impressive television portfolio with appearances in various shows, including "True Calling," "Law and Order: Special Victims Unit," "Higher Ground," "First Wave," "Goosebumps," "Dead Like Me," and "Psi Factor," among others. She has also made notable appearances in numerous TV movies, such as "Elvis Meets Nixon," "Blue Moon," "In His Father's Shoes," "Bloodsuckers," "The Spiral Staircase," "Bringing Ashley Home," and "Vanished." Not to mention, A.J. Cook has also showcased her talent in various films, including "The Virgin Suicides," "Out Cold," "Final Destination 2," "The House Next Door," "Night Skies," "Mother's Day," "Back Fork," "I'm Reed Fish," "Wishmaster 3: Beyond the Gates of Hell," "Teen Sorcery," "Last Among Saints," "Laserhawk," "Misconceptions," "Wer," "Ripper," and many others. In addition to her acting prowess, A.J. Cook also demonstrated her skills as a director, helming the "Criminal Minds" episode "Chameleon," which aired in 2019.
Mekhai Andersen Net Worth
Mekhai Andersen is a budding young talent, embarking on the beginning of his career with a promising journey ahead. As he ventures into the world of entertainment, he has many opportunities to explore and grow. See another child artist, Quinlin Dempsey Stiller.
On the other hand, Mekhai's mother, A.J., has achieved remarkable success in her career, leading to widespread recognition and considerable wealth. Her hard work and unwavering dedication have contributed to her thriving celebrity status and an estimated net worth of around $4 million. With her wealth of experience and accomplishments, A.J. serves as an inspiring figure for her son as he navigates his own path in the industry.
Mekhai Andersen Relationship
At the age of 14, Mekhai Andersen is not currently in a romantic relationship. He might find a perfect soulmate for himself once he hits the right age. Further, the boy shares a close bond with his family members. He often shares pictures of his loved ones on his social media accounts.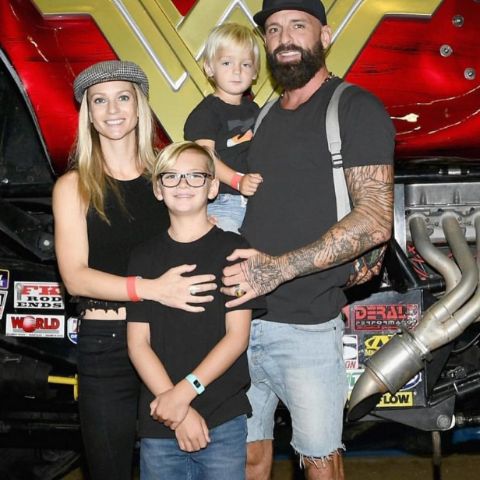 IMAGE SOURCE: Instagram
Meanwhile, his parents, AJ Cook and Nathan Andersen's love story began at Utah Valley University in Salt Lake City, where they met in a film class. Their relationship blossomed, and it became stronger when AJ moved to Salt Lake City. On 3rd August 2001, Nathan Andersen and AJ Cook tied the knot, and since then, they have been happily married for 19 years.
Nathan Andersen is not only AJ's husband but also a multi-talented individual. He is an American entrepreneur and fashion designer, best known as the founder of Walter Sky, a successful clothing line. In addition to his business ventures, Nathan is an adventure travel enthusiast, showcasing his love for exploration and adventure.
Family is essential to Nathan, and he is a loving and caring father and husband. He shares a close bond with his brother, Wesley Andersen, and together, they co-founded Walter Sky, building it into a thriving brand.
Nathan's journey led him from studying film at Utah Valley University to exploring the showbiz scene in Hollywood. However, he eventually discovered his true passion lay in business and entrepreneurship, which led him to invest in a startup business that flourished under his dedication for a decade. Later, he pursued his love for traveling, inspiring the establishment of Walter Sky with Wesley Andersen.
Nathan's resilience and strength are also evident in his personal life, as he successfully battled cancer in September 2019. Despite the challenges, his passion and hard work have contributed to an estimated net worth of $4 million as of 2020.
Social Media Presence
Mekhai Andersen maintains a presence on social media through his own handle on Instagram, where he goes by the username @mekhia.a. With an engaging profile, he has gathered a huge fan following, and he has shared many posts showcasing glimpses of his life and endeavors.
Meanwhile, his talented mother, A.J. Cook, is also active on Instagram, captivating a massive audience with her handle @ajcook. As of 2021, she boasts impressive followers and has delighted her fans with approximately 235 posts, offering a delightful insight into her life, work, and cherished moments.
If you want to read more similar content like this, then keep visiting us at all star bio.