Murphy Claire Levesque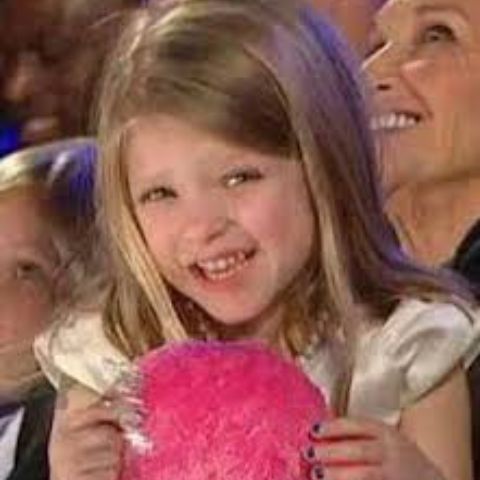 Quick Facts of Murphy Claire Levesque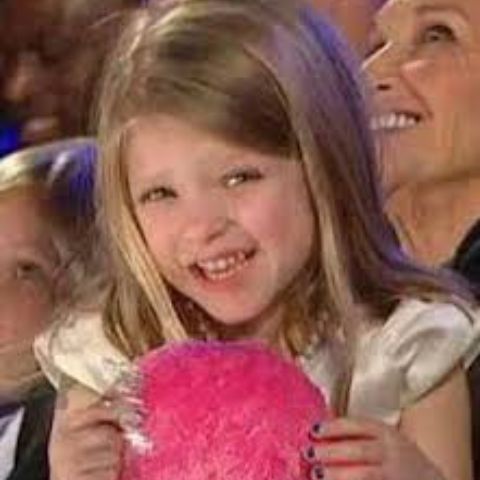 Murphy Claire Levesque is an American celebrity kid and media personality who is famously recognized as the daughter of WWE champion Triple H and his wife, Stephanie McMahon, a retired professional American wrestler and the chief brand officer of WWE. She is the second daughter of the couple's three beautiful children.
Furthermore, her eldest sister, Aurora is following the family tradition and training with the WWE superstars. But what about Murphy herself? Does she share her parents' and sisters' passion for WWE? Or does she have a different career path in mind? All the people asked questions we going to discuss in this article so stay tuned.
How old is Murphy Claire Levesque? Her Wiki-Bio and Birth Details
Murphy Claire Levesque was born on July 28, 2008, in Greenwich, Connecticut to parents Paul Michael Levesque aka Triple H and Stephanie Marie McMahon also known as Stephanie McMahon-Levesque. She has two sisters, Aurora Rose Levesque, and Vaughn Evelyn Levesque, who is also interested in wrestling. Further, she has a mixed ethnicity of Irish and French-Canadian. Her great-great-grandfather, Roderick James "Jess" McMahon was a boxing and wrestling promoter.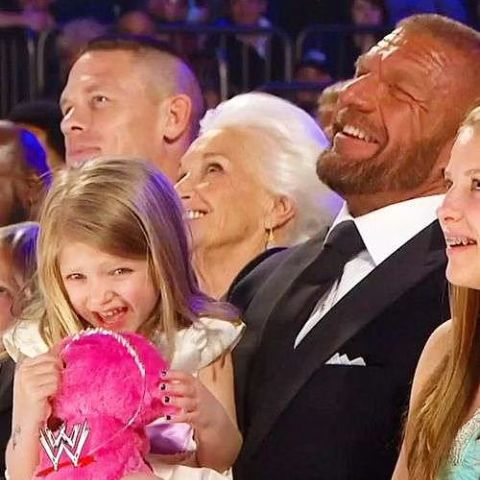 IMAGE SOURCE: Google
Coming to her education, the American Starkid, Murphy is currently busy with lower-level education in a private school located in her hometown. She has not revealed much about her academic achievements or aspirations. However, the little girl is likely to follow in her parent's footsteps and pursue a career in wrestling or business.
Inside Her Parents' Relationship
Triple H and Stephanie McMahon, parents to three daughters, form one of the most legendary and influential couples in WWE's storied history. Their enduring marital union since 2003 is paralleled by their significant contributions to the company. Triple H holds the esteemed position of Executive Vice President of Global Talent Strategy and Development, while Stephanie serves as the Chief Brand Officer, collectively shaping the WWE's trajectory.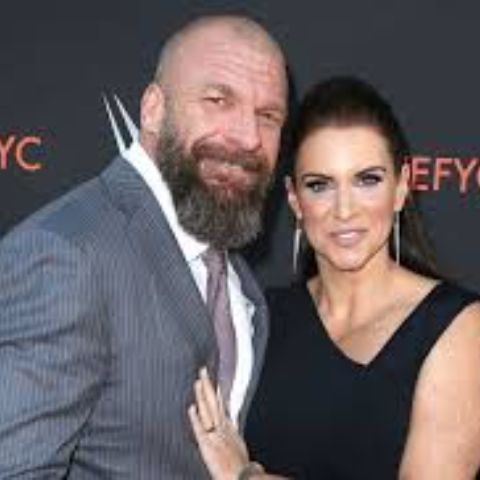 IMAGE SOURCE: Instagram
Their on-screen relationship began in 1999 when Triple H crashed Stephanie's wedding to Test and revealed that he had married her while she was unconscious in Las Vegas. Stephanie later turned on her father, Vince McMahon, and aligned herself with Triple H, forming the McMahon-Helmsley Faction. They split up on-screen in 2002 as part of a storyline but remained together in real life.
Both of them are widely respected and admired by fans and peers for their passion, dedication, and success in the wrestling business. They have also been involved in many philanthropic and social causes, such as Connor's Cure, Special Olympics, Girl Up, and GLAAD.
Do You Know Murphy's Sister Aurora Wanted to be a Wrestler?
In 2019, Stephanie, who has shared a long-lasting marriage with Triple H, revealed that their 13-year-old daughter, Aurora, had embarked on the path of becoming a professional wrestler, following in their footsteps. When asked during an interview on Fox's "First Thing First" about her support for her daughters pursuing a WWE career, Stephanie highlighted that Aurora, the eldest of her children, had already displayed a deep passion for wrestling and was actively training for it.
Aurora, the sibling of Murph, received training from some of the industry's finest female wrestlers, including Natalya, Ronda Rousey, and Charlotte Flair. Stephanie conveyed to ESPN that Aurora held a fervent dream of becoming the women's champion in WWE, emphasizing her dedication to this goal.
Furthermore, Stephanie expressed her gratitude for the positive influence of Linda McMahon, her mother, and Murph's grandmother, who formerly held the position of CEO at WWE. Stephanie's hope is that her daughters will pursue their aspirations with unwavering commitment, a thirst for knowledge, and a strong sense of self-assuredness.
Who is Murphy Claire Levesque's Grandmother?
Murphy Claire Levesque has a famous grandmother: Linda McMahon. Linda is the mother of Murphy's mom, Stephanie McMahon, who is a WWE executive and wrestler. Linda was also the CEO of WWE for many years, overseeing the growth and expansion of the entertainment company.
But Linda's achievements are not limited to wrestling. She also entered politics and became a member of President Donald Trump's cabinet. From 2017 to 2019, she served as the Administrator of the Small Business Administration, helping entrepreneurs and small businesses across the country. Murphy and her sister got to visit the White House when their grandmother was sworn in as the new leader of this agency.
How Much is Murphy Claire Levesque's Net Worth?
Murphy Claire Levesque is still too young to have any income or wealth of her own. However, she enjoys a luxurious lifestyle thanks to her parents' success and fame. Her parents are both former wrestlers and current executives of WWE, the world's largest wrestling entertainment company. Check out child artist, Baylie Cregut.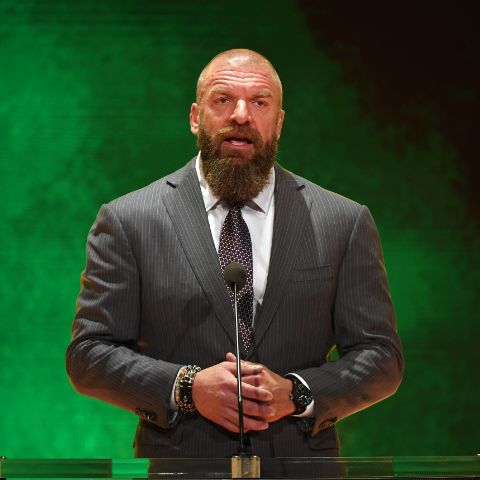 IMAGE SOURCE: Instagram
On the other hand, her father, Triple H, has a net worth of $170 million and makes $3 million a year from WWE as an executive and occasional wrestler. He also has endorsement deals with various brands and owns several properties and cars.
Likewise, Murphy's mother, Stephanie McMahon, has a net worth of $79 million and makes $2 million a year from WWE as the chief brand officer and occasional wrestler. She also has endorsement deals with various brands and owns several properties and cars.
Murphy's Social Media Presence
Murphy Claire Levesque is not active on any social media platforms yet. She likes to keep a low profile and avoid the public eye. She is not interested in sharing her personal life or opinions online. She only makes occasional appearances on her parents' social media posts and videos.
On the other hand, her parents are very popular on social media. They have millions of followers who admire their work and achievements. They often post photos and videos of their family, career, and hobbies.
If you want to read more similar content like this, then keep visiting our page AllStarBio.