Petri Hawkins-Byrd
Quick Facts of Petri Hawkins-Byrd
Full Name

Petri Hawkins-Byrd

Net Worth

3.5 Million

Marital Status

Married

Birthplace

USA

Ethnicity

African-American

Profession

Actor, Tv Personality

Nationality

American

Eye colour

Brown

Hair colour

Black

Children

4
Petri Hawkins-Byrd is a multifaceted American television personality, actor, voice actor, writer, and former New York State Court Officer. Widely recognized for his role as Bailiff Byrd on the long-running courtroom show Judge Judy, he has achieved remarkable success in his career spanning over two decades.
With numerous accomplishments and a captivating personality, Byrd has become a prominent figure in the entertainment industry. Scroll down to learn more about his personal and professional details.
Petri Hawkins-Byrd Wiki/Bio: Age and Early Life
Born on November 29, 1957, in the Crown Heights neighborhood of Brooklyn, New York, Petri Adonis Byrd was the youngest of five siblings. His father was incarcerated for involvement in drug dealing, leaving his mother, Esther Hawkins Byrd to hold the family together. Even at a young age, Byrd showcased his talent for comedic impressions, impersonating notable celebrities like Flip Wilson, Dean Martin, Sammy Davis Jr., Ed Sullivan, and Bill Cosby.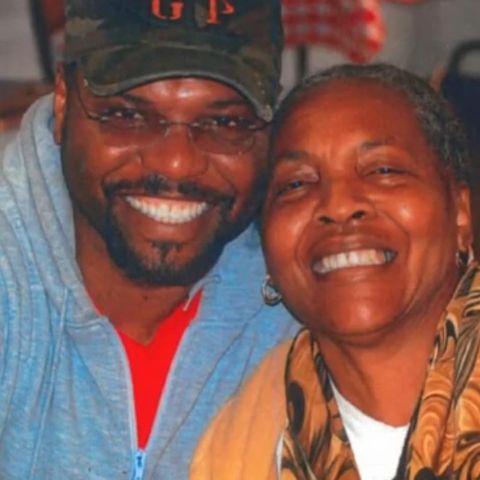 IMAGE SOURCE: Instagram
Byrd completed his education at Southwest High School before attending Hostos Community College in The Bronx. In 1989, he graduated from John Jay College, earning a degree in criminal justice. Equipped with his educational background, Byrd embarked on a career in the legal field.
Currently, 65 years old tv personality, Petri is an American nationality holder who comes from mixed ethnicity of African-American descent.
Petri Hawkins-Byrd Career
The American voice artist commenced his professional journey as a court officer in the Brooklyn circuit of the New York City Court System. Later, in 1986, Byrd was transferred to the Family Court division in Manhattan. Seeking new opportunities, he joined the United States Marshals Service in the San Francisco Bay Area after three years.
In 1996, Byrd's life took an unexpected turn when he secured the position of bailiff on the television show Judge Judy. His journey to this role began when he sent a congratulatory message to Judge Judy, which caught her attention. As the show's bailiff, Byrd played a crucial role in introducing cases, delivering materials between disputants and the judge, and managing the courtroom. He also conducted drug tests on disputants and provided counseling services before referring them to professional counselors. Furthermore, Byrd corrected Judge Judy when necessary and offered insights into areas where she might be less familiar.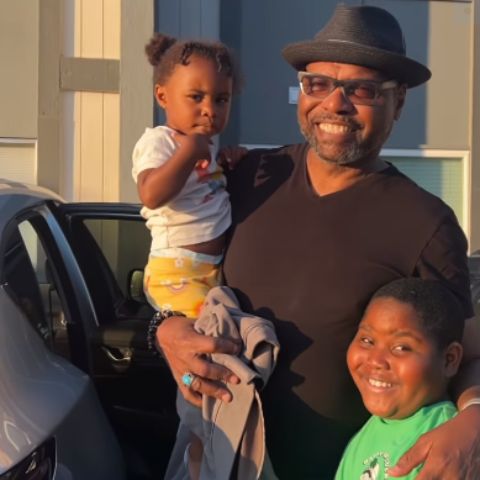 IMAGE SOURCE: Instagram
Beyond his role as a bailiff, Byrd has demonstrated his versatility as a voice-over artist, comedian, event MC, guest speaker, and community activist. His dynamic range of skills has contributed to his success and garnered him a diverse fan base.
How Rich is Petri Hawkins-Byrd? His Net Worth and Salary
With a successful career on Judge Judy, Byrd's financial prosperity has grown significantly. He reportedly earns an estimated annual salary of over $1 million per year and has amassed a net worth of approximately $3.5 million.
Previously, the talented artist, Petri might have earned a good amount from his career as a court officer. Besides, he might make a decent sum from his appearances in various shows ad events. No doubt, the tv personality has enough money to support his high-profile lifestyle.
Petri Hawkins-Byrd Personal Life: His Wife?
On a personal note, Byrd stands at an impressive height of 6 feet 2 inches (1.88 meters) and weighs around 240 pounds (109 kilograms). He is happily married to his wife, Makita Bond Byrd, whom he met in 2012 at the Sunset Bronson Studios. They exchanged vows in 2019. Byrd was previously married to his first wife, Felicia Byrd, with whom he shares four children.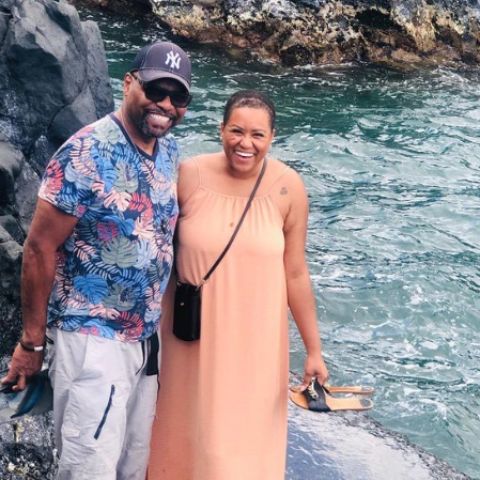 IMAGE SOURCE: Instagram
The voice artist, Petri is currently in a blissful relationship with his wife, Makita Bond, a tv producer. They might have a strong bond as there is no data covering their marriage issues till now.
Social Media Presence
In addition to his television career, Byrd maintains an active presence on social media. He has amassed a significant following on Instagram and Twitter. By engaging with his fans through these platforms, he continues to build connections and expand his reach. You may like to read about Rick Reichmuth.
Petri Hawkins-Byrd Achievements
Byrd's achievements are truly commendable. As the longest-running court show bailiff in television history, he has served as Bailiff Byrd on Judge Judy for an impressive 25 seasons and over 20 years. Additionally, Byrd and his wife, Makita Bond, host the Facebook/YouTube talk show-like series "Bonding with Byrd." Moreover, his talent and charisma have earned him a role in the upcoming panel-based spin-off courtroom series, Tribunal, further solidifying his status as a prominent figure in the genre.
Petri Hawkins-Byrd's remarkable journey, from his humble beginnings to becoming a beloved television personality, showcases his dedication, talent, and unwavering commitment to his craft. As he continues to make strides in the entertainment industry, audiences eagerly anticipate the next chapter in his already illustrious career.
Movies and TV Shows
The multiple time Emmy Award winner, Petri Hawkins-Byrd has had a successful career in both movies and TV shows. While his filmography may not be as extensive as his television work, he has made notable appearances in various projects. Here is a list of some of Petri Hawkins Byrd's movies and TV shows:
Movies:
Mandatory Minimums (2006) – Byrd portrayed the character of Leon.
Jack and Jill (2011) – He had a small role as a bailiff in this comedy film starring Adam Sandler.
Daredevil (2003) – Byrd made a cameo appearance as a court officer in this superhero film based on the Marvel Comics character.
TV Shows:
Judge Judy (1996-2021) – Byrd is best known for his role as Bailiff Byrd on this long-running courtroom show. He appeared in all 25 seasons and over 20 years of the series.
The Bold and the Beautiful (2011) – Byrd guest-starred in an episode of this popular soap opera, playing the character of Bailiff Byrd.
Tribunal (Upcoming) – Byrd was announced to be returning to the court show genre in this panel-based spin-off courtroom series, which was announced in April 2022.
Keep visiting us at all star bio.