Rawiri Jobe: A Multi-Talented Actor with a Diverse Background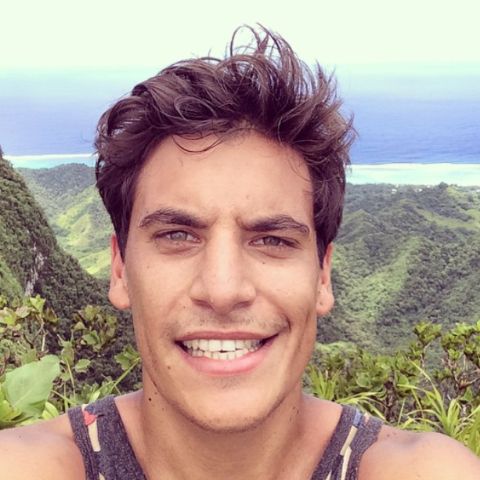 Quick Facts of Rawiri Jobe
Full Name

Rawiri Jobe

Net Worth

700000

Marital Status

Married

Birthplace

New Zealand

Profession

Actor

Nationality

New Zealander

Eye colour

Blue

Hair colour

Brown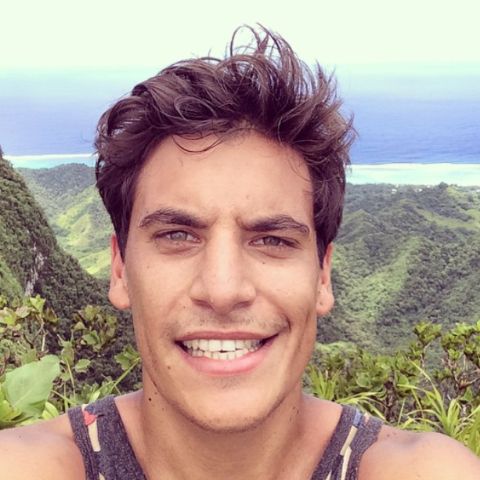 Rawiri Jobe, a highly talented actor hailing from Tauranga, New Zealand, has embarked on an incredible journey from entertaining his parents with Bette Midler's "Wind Beneath My Wings" using a wooden spoon to becoming a prominent figure in the entertainment industry. Currently, in his mid-30s, Jobe graces the screen as Kahu Taylor in Prime TV's renowned series, "The Brokenwood Mysteries." Scroll down to read everything about him:
Rawiri Jobe Wiki/Bio: Age, Parents, and Ethnicity
Jobe proudly embraces his Māori heritage, as his father is Māori and his mother is of Austrian-New Zealand descent. Growing up in a Tikanga environment, surrounded by his Māori family and frequently visiting marae, Jobe was deeply connected to his cultural roots. Although his grandfather was a native speaker of the Māori language, Jobe's father's generation, unfortunately, lost this valuable aspect of their heritage. Determined to reclaim his roots, Jobe is currently on a journey to learn and revive the Māori language.
Te Weu "TJ" Jobe, Rawiri's father, and his mother Helga, take immense pride in their son's achievements. To commemorate Rawiri's graduation from Victoria University, where he obtained a degree in Media Studies and Theatre, TJ handcrafted a kahu weka, a traditional Māori cloak made from weka feathers.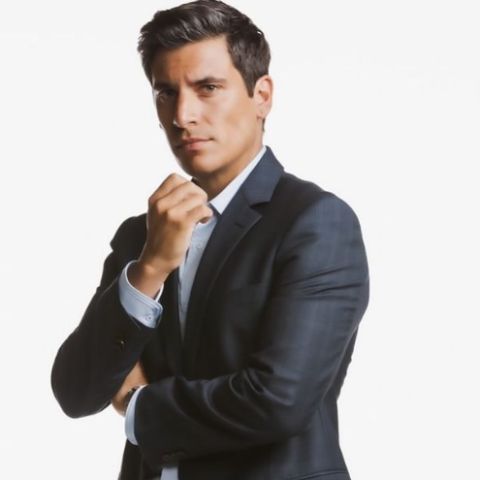 IMAGE SOURCE: Instagram
The actor seems to be in his thirties now. Sadly, exact data on his birthday remains under the curtain. He might have spent his early days with his parents. Also, the details on his siblings are missing.
Rawiri Jobe Career
Jobe's acting career took flight on the stage, where his talent flourished and gained recognition. Even before captivating audiences around the world, Jobe was a source of entertainment for his family. He has graced numerous plays in New Zealand, Australia, the UK, America, Oman, and Dubai. His breakthrough occurred after completing his degree when he was discovered while portraying Sir Toby Belch in Twelfth Night at Victoria University's Studio 77. Shortly after, he secured his first television role on the series "Step Dave" in 2014.
Frequently auditioning for Māori roles, Jobe possesses a remarkable natural ability and a relaxed demeanor in his performances. His exceptional work in "The Brokenwood Mysteries" has garnered international acclaim and has earned him prestigious awards. He has a strong presence on tv shows and series. Check out another tv actor, Petri Hawkins Byrd.
Presently, Jobe captivates audiences in "My Life Is Murder," where he portrays Harry, a police character seeking assistance from Alexa, portrayed by Lucy Lawless, to solve crimes. Throughout his career, he has had the privilege of working alongside notable New Zealand actors such as Martin Henderson and Robyn Malcolm, as well as international stars like William Shatner and Bill Bailey. Jobe is also exploring the realm of directing, currently involved in a project in Wellington, where he will be directing a show in October and November.
Is Rawiri Jobe Married? Who is His Wife?
Jobe is in a marital relationship with Grace Palmer, well-known for her portrayal of Lucy Rickman on the popular soap opera "Shortland Street." The duo might have met each other for the first time during their project. They seem to be together now, however, there is no exact date for their engagement or marriage events. They might announce good news soon.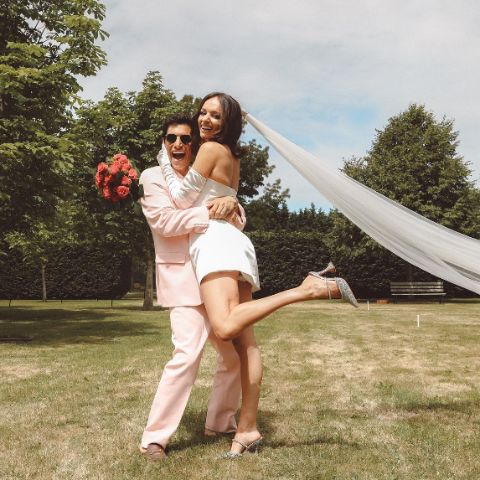 SOURCE: Instagram
Maintaining a low-key profile, the media personality is yet to reveal his past relationship and dating history. He may have dated someone previously, however, he is yet to go public with his past love life. Till now, there is no hint of children.
Rawiri Jobe's Personal Life
With aspirations to work in film, Rawiri  Jobe cherishes his leisurely sleep-ins, exploring the outdoors, and embracing the warmth of summer. Gratitude fills his heart for his good health and the unwavering support of his family. Apart from his acting endeavors, Jobe works as an actors' agent at Gail Cowan Management in Auckland.
His schedule for the year includes commitments to "Brokenwood," shooting a couple of American TV series and engaging in voiceover work. Furthermore, the actor yearns for wealth and fame, envisioning a future where he can give back to society.
During his younger years, Jobe harbored dreams of becoming a sports star or a musician. His passion for rugby was evident in his formative years, and he initially aspired to play the guitar, although he ultimately devoted eight years to playing the saxophone. Furthermore, he showcased his vocal talent by performing in front of a big band.
Inside Rawiri Jobe's Net Worth and Earnings
Although Jobe's net worth remains undisclosed, his exceptional talent, diverse background, and unwavering dedication to his craft solidify his position as a rising star in the entertainment industry. With each role he embraces, Rawiri Jobe continues to captivate audiences and showcase his immense talent, leaving an indelible mark on the world of acting.
SOURCE: Instagram
Considering his tv projects and future endeavors, the tv actor seems to have around $700 Thousand now. He may earn good money from his tv projects. Besides, he might make a good sum from his appearances in various shows and events.
If you want to read more similar content like this then keep reading all star bio.