Rick Reichmuth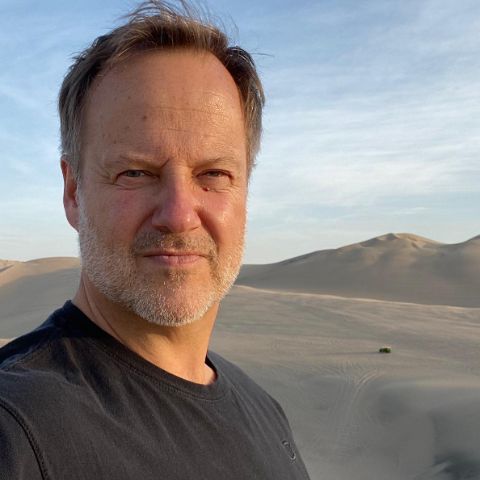 Quick Facts of Rick Reichmuth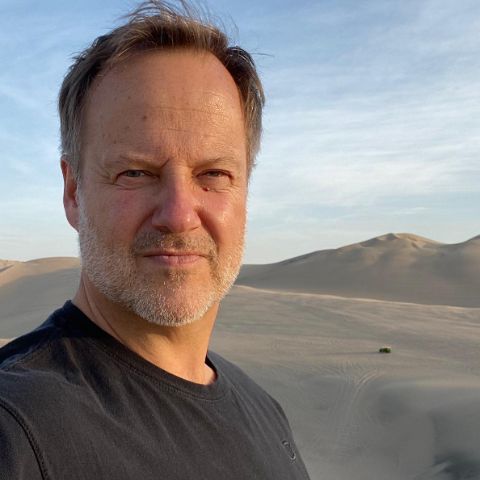 Rick Reichmuth is a highly respected meteorologist and television personality who has captivated audiences with his expert weather forecasts and engaging on-air presence. With a career spanning over a decade, Rick has become a familiar face to viewers around the world.
His passion for meteorology, combined with his ability to communicate complex weather patterns in a relatable manner, has earned him a well-deserved reputation as a trusted source of information. From major weather events to everyday forecasts, Rick's expertise and dedication shine through, making him a beloved figure in the field of weather forecasting. Scroll down to learn everything about him:
How Old is Rick Reichmuth? Inside His Birth Details
Rick Reichmuth, a renowned meteorologist and TV personality, has gained recognition in the field of weather forecasting. Born on May 21, 1970, in Prescott, Arizona, he has made a name for himself throughout his career. He was born and raised in the United States of America with his father, Bob Reichmuth However, the details on his mother and siblings are under the curtain.
Raised in Phoenix, Arizona, Rick attended Arizona State University, where he earned a degree in Spanish literature and journalism. Later, he pursued meteorology studies at Mississippi State University. Before that, he might have studied in a local school in his hometown, Prescott.
Take a look at his Career
Rick Reichmuth embarked on his television journey as a Production Assistant for CNN en Español in Atlanta, Georgia. He subsequently made his on-air debut at CNN Headline News, CNN, and CNN International. From 2004 to 2006, Rick served as a meteorologist for Weather Services International in Andover, MA, delivering live weather forecasts.
IMAGE SOURCE: Instagram
Currently, Rick holds the position of Chief Meteorologist at Fox News Channel. He is recognized as an American Meteorological Society Television Seal Holder (1679). Since joining Fox News Channel in 2004, Rick has offered invaluable coverage of every hurricane season. Furthermore, he has reported on the catastrophic impact of the EF5 tornado in Moore, Oklahoma.
Rick also ventured into entrepreneurship by creating a line of umbrellas named "Weatherman." The launch took place on November 16, 2017. After years of field experience covering severe weather incidents, Rick realized the absence of an umbrella that met his high standards. Thus, after three years of research, sketching, testing, and extensive trials, he successfully developed an umbrella capable of withstanding extreme weather conditions.
Rick Reichmuth's meteorological career has been marked by achievement, starting from his early days at CNN en Español to his current role as Chief Meteorologist at Fox News Channel. He has consistently delivered invaluable coverage during hurricane seasons at Fox News Channel and introduced a line of umbrellas designed to withstand extreme weather.
Rick Reichmuth Personal Life: Wife and Children
Details about Rick's personal life are relatively private. He is a married man who tied the knot with his wife, Jovita Smith in the year 2013. As per the reports, their wedding happened in a low-key profile ceremony attended by their family and friends.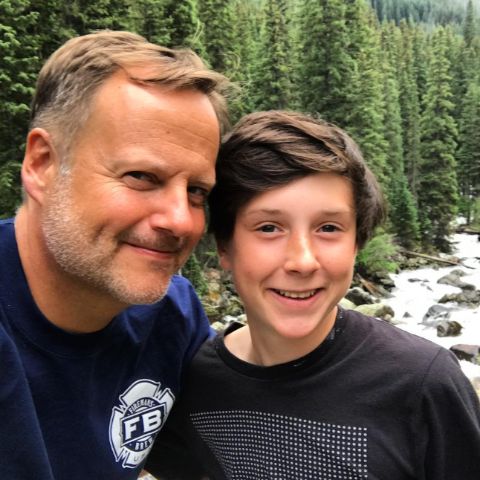 IMAGE SOURCE: Instagram
The pair is still together after a decade of marriage. likewise, they have a son and a daughter. However, the tv personality, Rick doesn't;t believe in flaunting his relationship and family life much on media platforms. Also, the data o his past relationship are missing. See the personal life and professional details of another news personality, Anne-Mary Green.
Rick Reichmuth's Net Worth
While exact figures are undisclosed, Rick's successful career as a meteorologist and TV personality likely contributes to his financial well-being. He is estimated to have around $2 Million now. Also, some online closets have hinted his fortune to be around $5 Million.  Hosting prominent shows and being associated with Fox News Channel likely generates a comfortable income.
Besides, the man also earns good money from his appearances in various shows and events. He seems to have enough salary to cherish a high-profile life with his family members. He might add more millions to his name in the upcoming days. Another news personality, Kevin Corke earns huge sums like him.
Current Endeavors and Social Media
5 feet 7 inches tall, Rick continues as a meteorologist and co-host on "Fox & Friends Weekend," delivering weather updates and engaging with the audience. While he maintains a modest presence on social media, his official Twitter account (@rickreichmuth) provides occasional weather insights.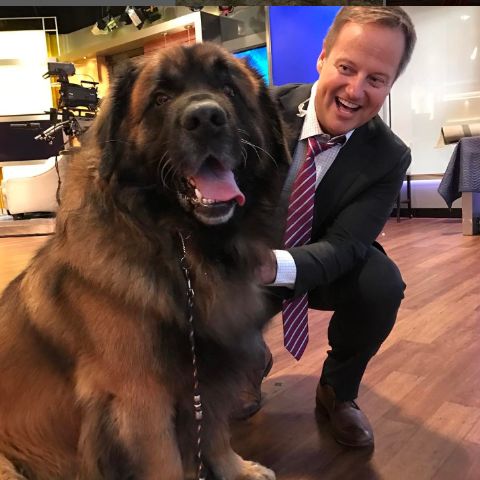 IMAGE SOURCE: Instagram
The man seems to share a healthy relationship with his co-workers. Also, the man might have a close bond with his family members. Till now, there is no data considering his bad relationship with anyone.
Rick Reichmuth's Achievements and Contributions
Rick has received recognition for his contributions to meteorology, offering insights and analysis during significant weather events.
His ability to simplify complex concepts has made him an effective communicator and educator.
Controversies
As of now, Rick has not been involved in significant controversies or public disputes. He has maintained a professional image, focusing on providing accurate weather information.
This way, Rick Reichmuth is a trusted meteorologist and TV personality, known for his expertise in weather forecasting. With his engaging on-air presence, he has become familiar to viewers. While personal details remain private, his commitment to accurate weather updates and contributions to meteorology is evident through his work at Fox News Channel.
Keep reading all star bio for more celebrity reads.