Sofia Valastro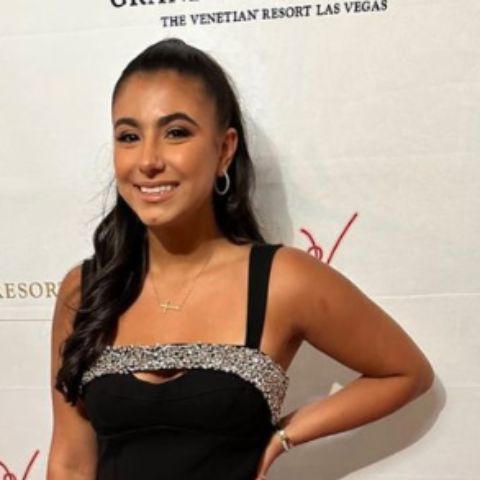 Quick Facts of Sofia Valastro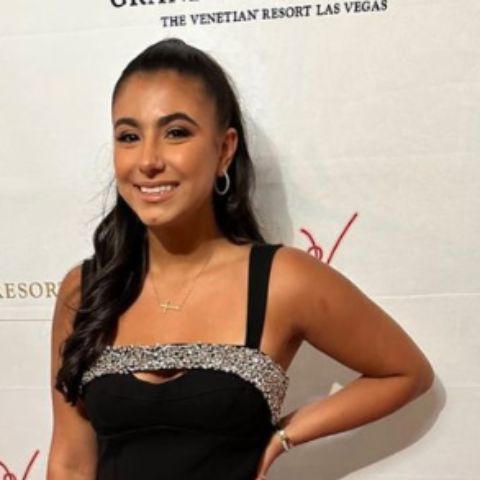 Sofia Valastro is a popular American internet personality, reality TV star, and Instagram model. She gained fame not only as the daughter of the renowned American baker and reality television icon, Buddy Valastro but also for her impressive presence on Instagram, where she has a following of over 325K dedicated followers.
People are curious to know about her as she has already a huge fan base and strong media presence. Who is her boyfriend and what is the celebrity daughter doing now? Let's find out everything about her in this article:
How Old is Sofia Valastro? Her Early Life and Family
Sofia Valastro is currently 20 years old being born on April 23, 2003, in Hoboken, New Jersey, United States. She is part of a loving family with three brothers, namely Bartolo Buddy Valastro III, Marco Valastro, and Carlo Valastro. Her mother, Lisa is also a popular internet personality.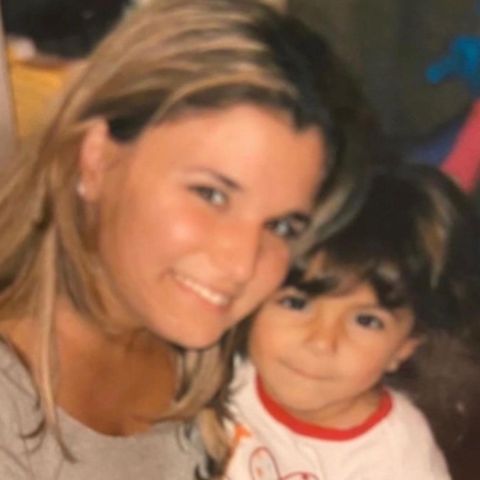 IMAGE SOURCE: Instagram
Likewise, the celebrity daughter is an American nationality holder who belongs to a mixed ethnicity of British-Italian roots. Sofia's extended family includes cousins Joseph Sciarrone Valastro, Isabella Valastro, Teresa Colegrove, John Colegrove, and Lucia Sciarrone. Her grandparents, Mary Valastro and Bartolo Valastro, Sr., have played an integral role in her upbringing.
Inside Sofia Valastro's Educational Details
Following in the footsteps of her father's passion for baking, Sofia pursued an education in the field of hospitality business management. She is also a cooking lover.
Reportedly, the internet personality completed her Bachelor's degree in hospitality business management at the University of Delaware's Alfred Lerner College of Business and Economics. Sadly, there is not much data about her academics and intelligence. Maybe she was a bright student
Take a Look at Sofia Valastro's Career
Sofia Valastro has made a name for herself as both a reality TV personality and an internet sensation. She frequently appears on her dad's shows. On Instagram, where she goes by the handle @fiav_21, Sofia enjoys a significant following of 325k followers.
Likewise, her Instagram account serves as a platform for sharing her lifestyle, showcasing captivating photos, and sharing engaging videos with her dedicated audience.
Who is Sofia Valastro's Boyfriend? Her Personal Life?
In her personal life, Sofia Valastro is currently in a relationship with her boyfriend, Anthony Machion. The duo appears childhood lovers and is often captured enjoying each other's company. They might tie the knot soon.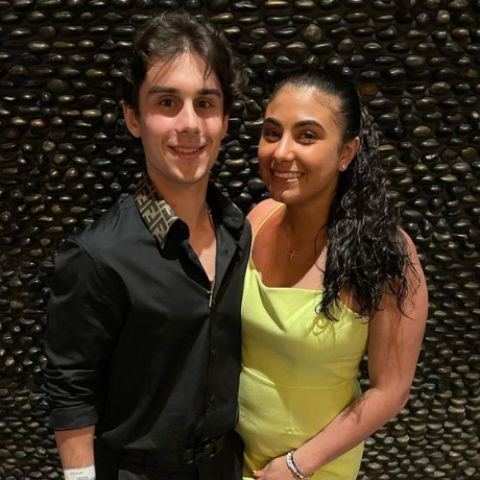 IMAGE SOURCE: Instagram
The celebrity daughter's interests extend beyond her online presence, as she has a passion for travel, photography, and videography. Sofia identifies as a Christian and holds her faith close to her heart.
What is Buddy Valastro's View on his daughter, Sofia's Boyfriend?
Buddy Valastro, Sofia's dad, is quite protective and caring when it comes to his daughter's relationship with her boyfriend, Anthony Machion. Valastro has given his approval, saying that Machion is a "really nice young man" and that he brings happiness to Sofia's life.
Valastro has also shared some lighthearted jokes with Machion, the way fathers often do. He jokingly told Machion that if he ever does something wrong, he has a "really big trunk" and that he's from New Jersey, hinting at the famous tough reputation of New Jersey residents.
Valastro trusts Sofia to make her own decisions and handle her life well. He mentions that she's strong and won't easily be pushed around. Valastro expresses immense pride in his daughter and her ability to navigate life independently.
Height and Looks
The reality star, Sofia Valastro has a captivating and attractive personality. Standing at a height of about 5 feet 5 inches and weighing approximately 59 kg, the exudes charm.
Her distinctive features include her curly black hair and striking black eyes. Also, the lady has an attractive fashion sense and looks charming just like her mom, Lisa.
What is Sofia Valastro's Net Worth? Is She a Millioanire?
As of now, Sofia Valastro's net worth is estimated to be around $300 thousand. This substantial financial portfolio is a testament to her own achievements and endeavors. She might add more amount to her name in the upcoming days.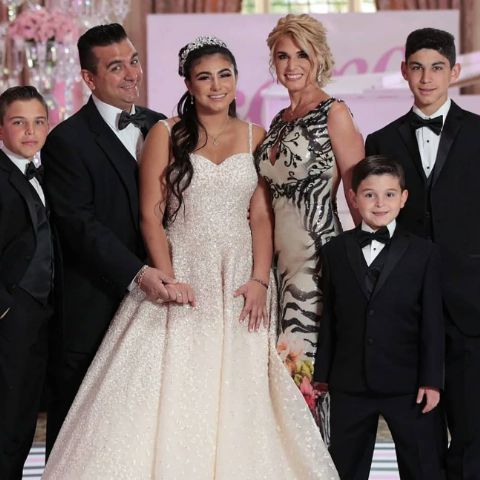 IMAGE SOURCE: Instagram
On the other hand, her father, Buddy Valastro, enjoys a significant net worth of $10 million, amassed through his thriving career as a chef, entrepreneur, and television personality. Being a celebrity family member, Sofia has been enjoying a luxurious life from a young age.
Sofia Valastro These Days
The charming lady, Sofia Valastro is busy with her higher education and rising career these days. Also, she spends time with her boyfriend and family members. Further, the lady has carved a niche for herself as a rising star in the world of social media and entertainment.
Though Sofia is widely recognized as the daughter of the celebrated Buddy Valastro, she has also established her own identity as a successful internet personality and reality TV star. With her net worth on the rise and a bright future ahead, Sofia Valastro continues to captivate her audience with her charisma and captivating content on Instagram.
For more content on actors, singers, chefs, TikTok stars, and models, keep reading all star bio