Sophie Fatu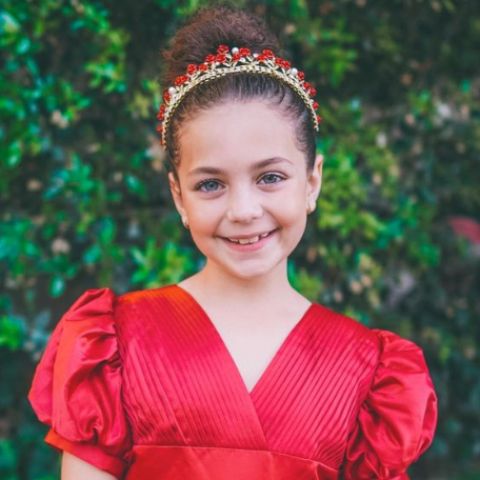 Quick Facts of Sophie Fatu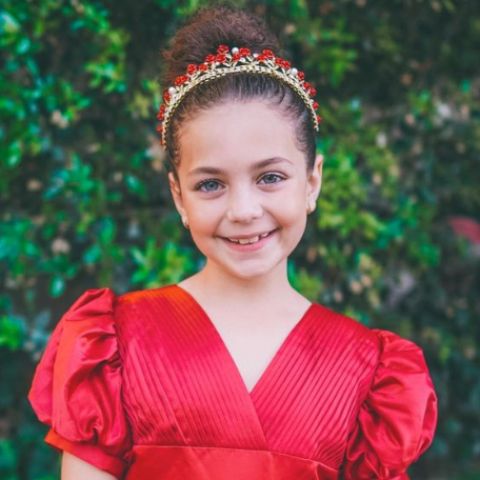 Have you ever heard of Sophie Fatu? She is a super-talented kid who can sing jazz like a pro and act in movies with big stars. She is only 10 years old but she has already done so many cool things. She has earned internet fame by covering many popular jazz songs, especially Frank Sinatra's.
Furthermore, the child artist has thousands of subscribers at a young age and has performed in various TV shows. Likewise, she is also on her steps to starting an acting career. In this article, we're going to discuss some of the remarkable facts about her that have been uncovered, so stay tuned.
Who is Sophie Fatu? Her Wiki/Bio
Sophie Fatu was born on November 14, 2012, in Los Angeles, California, United States. 10 years old has a mixed ethnicity of Russian and American. She has an American nationality and has the zodiac sign of Scorpio. Born with lovely singing talents Fatu loves singing jazz songs, especially by Frank Sinatra. She started singing when she was four years old and she has a beautiful voice.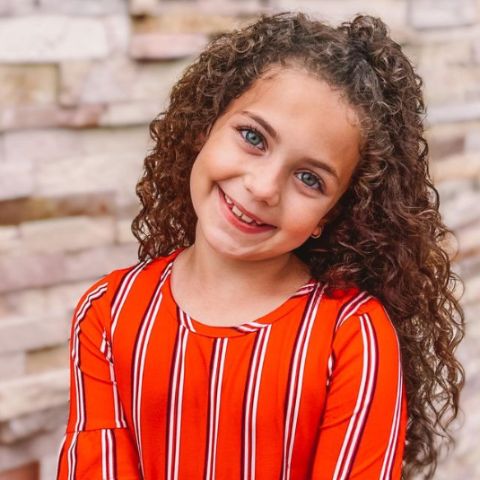 IMAGE SOURCE: Instagram
Furthermore, the artist inherited her mother's musical talent and plays the piano as well. She knows how to perform some songs on the keyboard. Regarding her education, she is currently attending elementary school, however, has not revealed the name of her school or her grade level.
Who are Sophie Fatu's Parents and siblings?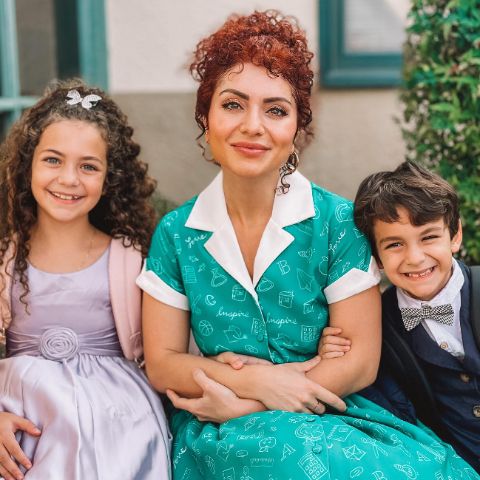 IMAGE SOURCE; Instagram
Sophie's biological father is unknown, but her mother is Victoria Fatu. As some reports, her mother is currently romantically involved with Brandon Volz. He is the founder of CorrectiveX and is not only a fitness expert but also a pioneer in the field of corrective exercise programs. CorrectiveX is specifically designed to assist individuals in achieving their weight loss goals while simultaneously promoting a pain-free lifestyle.
Her family background is filled with talent and creativity. Her mother is a highly accomplished musician and an award-winning concert pianist based in Los Angeles. Growing up, she shared her childhood with her sister Vivienne Fatu, and brother Mark Fatu. The strong bond she has with her mother and siblings is undeniable, fostering a deep connection and understanding between them.
How did Sophie Fatu Learn to Sing Jazz?
Sophie Fatu is a talented jazz singer and actress who has shared her love for jazz singing in various interviews. She learned to sing jazz by listening to Frank Sinatra and other jazz legends. She said: "I love jazz because it makes me feel good inside." She also said: "I want to keep the legacy of Sinatra and this music alive." Fatu enjoys singing duets with her vocal teacher Cody Jay. She said: "He is amazing and he helps me a lot."
Moreover, the rising star, Sophie is also an actress who likes to play different characters and have fun on set. She said: "I love acting because I get to be someone else for a little bit." She was very happy to work with Mel Gibson in her first movie, "Last Looks". Also, the girl said: "He was very nice and funny. He gave me some tips and advice." She said that she wants to do more movies in the future. She said: "I want to be like Meryl Streep. She is my favorite actress." See another music personality, Nokio the N Tity.
What Does Sophie Fatu Say About Her Singing & Acting?
Sophie Fatu is a young jazz singer and actress who has given several interviews about her career. She loves singing jazz because it makes her happy and she likes the sound of it. She also enjoys acting because she can be different characters and express different emotions. Further, the girl has performed on various TV shows and movies and has released her own EP.
Watch Sophie Fatu Giving an Interview about her Singing and Acting
One of her inspirations is Sal Valentinetti, another jazz singer who sings Sinatra songs. She was very excited to meet him and thanked him for his support and encouragement. She also posted a video on her Facebook page where she met him and sang with him. Her dream is to sing a song with Michael Bublé someday. Her favorite song is "My Way" by Frank Sinatra and her favorite movie is "The Greatest Showman". Lexy Kolker is also a child artist, check out.
Sophie Fatu's Performance in America's Got Talent
Sophie Fatu is a young singer who made history as the youngest contestant to ever appear on America's Got Talent. She was only 5 years old when she auditioned for Season 13 with her cute and jazzy voice. Likewise, she impressed the judges and the audience with her renditions of Frank Sinatra's songs "My Way" and "New York, New York".
However, Sophie did not make it past the Judge Cuts round. That did not stop her from pursuing her singing and acting career. She recently landed a role in a new movie called Last Looks, co-starring Mel Gibson and Charlie Hunnam. This way, Sophie is a talented and adorable star in the making.
How Much Money Does Sophie Fatu Make? Her Net Worth
Sophie Fatu is a talented kid who can sing jazz and act in movies. She loves singing songs by Frank Sinatra and other jazz legends. She has a beautiful voice and a lot of fans. She is only 10 years old but she has already done so many cool things. Her net worth is estimated at $100 thousand as of 2023.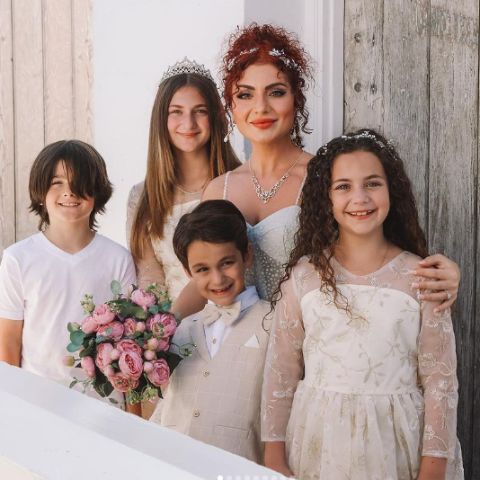 IMAGE SOURCE: Instagram
Furthermore, the singer is also a rich kid who has made a lot of money from her career. The young talented kid makes money from her YouTube channel, TV shows, movies, and EP sales. She also gets paid for performing at events and concerts. She has worked with many celebrities and brands and has increased her influence. She is one of the youngest jazz singers ever to record an album at Capitol Records Studios in LA.
What is Sophie Fatu's Social Media Profile?
Sophie Fatu is a young talented kid who has a social media presence on Facebook and Instagram. She uses these platforms to connect with her fans and followers and to share her photos and videos. She also updates them on her latest projects and news.
You can follow her on Facebook at Sophie Fatu where she posts her cover videos and original songs. Sophie has an Instagram account with the username @sophiefatu where she posts more pictures and stories with her fans. She also posts behind-the-scenes photos and videos of her TV shows and movies.
Visit all star bio for more similar articles!