6 Facts about Amanda Balionis – Relationship, Net Worth, Career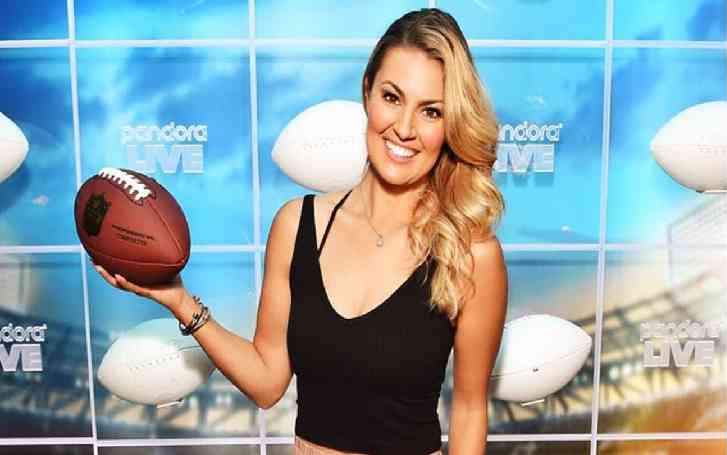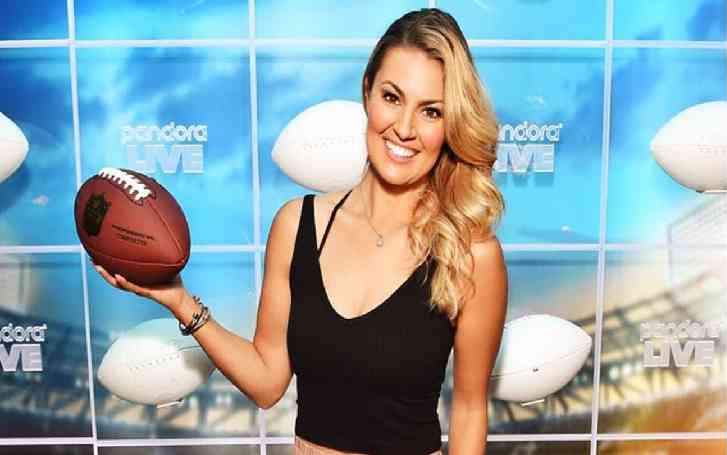 Finally, Amanda Balionis covered some portions of the Super Bowl pre-game show for CBS. She is one of the most attractive sportscasters in the field. She makes a heart stop for lots of men around the globe.
Amanda is also the recipient of the most stylish person in golf, and many fans want to know about her relationship status. Well, no worries on that guys, in this article we are going to cover some six fascinating facts about this ravishing beauty.
1. Amanda Balionis First Coverage About Football
So far in her career, Amanda Balionis has covered golf, and now finally she covered the Super Bowl for CBS. Balionis always loved sports and showed her interest in working in the football-related stuff.
When asked about her long term goal, Amanda had something to say,
"Really, the goal is to stay with CBS Sports and hopefully develop my role to the point where they feel like I add substantial value to the team where I could join them on a full-time basis. That's the most immediate goal. For long-term, the dream gig would be full-time golf and football, no question. CBS let me have a sideline game during week 5 for the Raiders versus the Chargers. So maybe I'll get another opportunity like that in the near future".
Out and out, her first love is always golf, and she continues to make it a part of her life. She also remembers about her interviews with many golfers. She covered the biggest game of the year, Super Bowl LIII on February 3, 2019. So, she pulled it off with ease in spite of the competition.
2. Once a Golfer always a Golfer. Her career as a Golf Reporter
In 2017, CBS introduced a new face as a golf reporter, and so far she is doing amazingly well. Before becoming the face for CBS, Amanda Balionis worked for PGA Tour Digital and toured across with PGA tours. She worked in shows like Trending on Tour, Buy a Mulligan, and PGA Tour Live.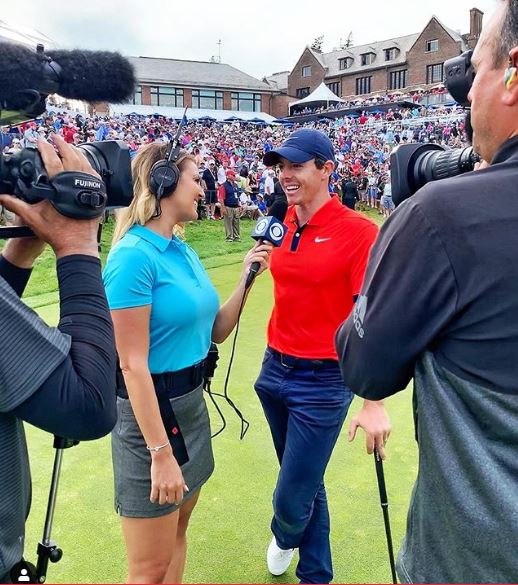 Besides working as a Golf reporter, Amanda also works for Callaway Golf. Her first work in the company is to handle on-air duties and partnership content.
3. Amanda Balionis' Marriage & Relationship Affairs
Any man would be lucky to be in a relationship with Amanda. But who is the guy that Amanda loves? Well, there is no definitive answer to that. As per the reports, Amanda is dating a guy who is remaining a mystery for the fans as of now.
In 2014, Amanda Balionis herself admitted about being in the relationship, but the name of the guy is not known. But we can tell that Amanda is not married and not even engaged.
There is no ring in her wedding finger, and when asked about if she involved, Amanda replied, "No." So, until Amanda discloses about her personal life and boyfriend, we will just be speculating.
4. Amanda Balionis' Net Worth & Charity Works
Amanda Balionis' net worth is pretended to be around $1 million as of 2019. With the staggering fortune, Amanda is living a quality life. The average salary of reporters in CBS is at $71,000, and that implies Amanda might also be earning something similar.
Diving into more about her wealth, Amanda is attractive and shoots for many magazines as a model. That helps her to add more income to her bank balance. She has not shared much about her house and cars, but Amanda with that sort of income is living in luxury. Recently, she got a paid partnership with new Toyota car called Camry XSE.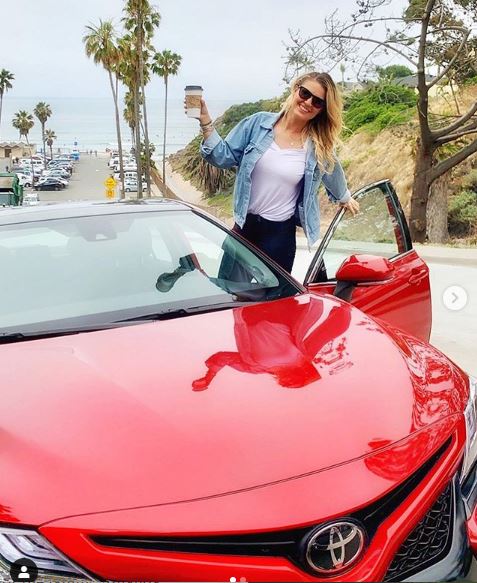 Besides that, she raises a pug which cost around $1,000 and a Cockapoo costing approximately $1,200. Furthermore, Amanda contributed to K9 for Warriors as a charity work which helps 9/11 veterans. Her love for golf can also be seen in her charity work when she promoted T-shirts with a print of " Puppies and Golf."
5. Amanda Balionis Family Scare!
In 2016, Amanda nearly lost her family in a car accident. The phone call shooked her when she picked up the call. She and her parents went to the hospital, and while driving, they crashed with their head-on. Exactly after a year of the accident when things got normal for the family, Amanda posted a lengthy post describing the event. But thankfully Amanda's parents survived the scare.
6. Amanda Balionis has an hour-glass figure & measurements
Amanda Balionis has an attractive physique and has maintained an hour-glass figure. She stands with a height of 5 feet 5 inches (1.65 m) and weighs 57 kg (125 lbs). She wears a dress size of 8 (US). Her body measurements are 37-25-36 inches measuring her busts-waist-hips, respectively.