Quick Facts of Adam Moonves
Who says money can solve all the problems. If you think so, then you haven't yet read about the famous star, Adam Moonves who was born to his multi-millionaire father, Les Moonves. Despite that, Adam is not able to afford the expenses of his family as he only spends $2,500 a month on his family which gets finished after covering health insurance and rent, leaving nothing for food to his wife and daughter.
Though Adam's family is not satisfied with his fatherhood, Adam spends a lavish life without taking care of his daughter. Adam's father, Les Moonves has an estimated net worth of $700 Million. Let's know more about Adam in detail.
Early Life of Adam Moonves
Adam Moonves was born with a silver spoon in his mouth, to his father, Les Moonves, and mother, Nancy Wiesenfeld. After some time, his parents got divorced and his father married his step-mother, Julie Chen, an American TV personality and producer for CBS. Also, he has an uncle named Jon Moonves.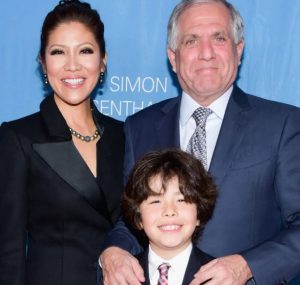 Similarly, Adam grew up along with his two siblings, Sara and Michael. Also, he has a half-brother, Charlie Moonves. His sister, Sara is an American fashion editor at the W Magazine. However, Adam has not disclosed anything about his educational background.
Shares a Daughter With Gina DeMasi
The son of Les Moonves, Adam Moonves was briefly in a relationship with Gina DeMasi. From their relationship, they gave birth to their daughter named Ari. After some time, Adam left Gina and his daughter to live in a tiny apartment where Gina faces a lot of economic trouble to raise her daughter.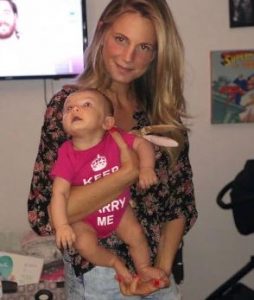 As per the PageSix reports, Gina said about the father of her child,
Adam's $2,500 a month just about covers health insurance and rent, but leaves me nothing for food. I work two days a week, and the rest from home. I want to support my daughter but Adam's lawyer suggested it would be better if I give up work because it doesn't make financial sense.
As per Gina, Adam doesn't pay enough money to his family that makes them hard to afford food. Also, she admitted that Adam is not working at any place that is causing more problems for her family. On another hand, the baby father has not talked about the allegations related to child support. As per his lawyer, Adam is fully focused on Ari and also visits her twice a week. He is fulfilling all the needs of his daughter.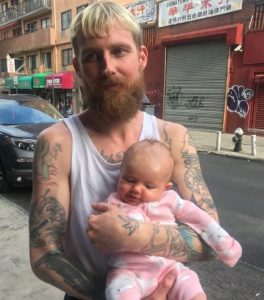 As soon as the father of Ari, Adam Moonves doesn't step out for his daughter, they will live in the same environment. We hope the family of three gets united very soon.
Net Worth
As we previously mentioned, Adam Moonves is not engaged in any profession until now. So, it's obvious that he still enjoys the net worth of his parents. His father, Les Moonves has an estimated net worth of $700 Million.
On the other hand, his step-mother, Julie has accumulated a capital of $16 Million as per the Celebrity Net Worth. Henceforth, he is leading a lavish life and residing in a $1.8 Million apartment which he purchased in 2017.