After being in the limelight for sure people will get an inevitable question about their personal life. Brent Bushnell and Maggie Grace are the exceptions when it comes to such questions and speculation.
Maggie and Brent tied a nuptial knot on 2017, and ever since then, they have been the talk of the town. If you are one of their fans and want to know whether the couple has already started off their family, then this article is for you. So, tuned to us until the end.
Brent Bushnell & Maggie Grace Married Life
Brent Bushnell and Maggie Grace dated for about a year before tying a knot with each other. As soon as the couple met each other, they felt the instant connection and hit it off right then.  Brent Bushnell the company's CEO and Maggie Grace began dating in 2016 and got engaged in February 2017. The couple later got married the same year on May 28.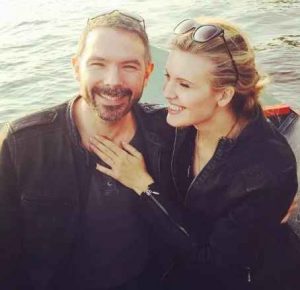 The couple hasn't started off their family yet, but they are expected to start off soon. In a 2015 interview with New You, the star opened up why she preferred to date outside of Hollywood. She said
 "I haven't dated too many actors. I did when I was really young, for a couple of years… but it's nothing against actors… You can certainly reconcile schedules with actors but it takes some doing, and I just don't have that energy."

"I think of relationships as having a really safe place with someone where you are, and making an effort to show up every day—to see them and feel seen, especially as an actor when you're already pretending to be other people all the time," Maggie added.
Keeping her opinion regarding marrying a non-celebrity, we can acknowledge that their relationship is for the long run.
Maggie Grace's Past Relationship
Before Brent Maggie was in quite a handful of relationship. During the starting phase of her career, Grace briefly dated a Vampire Diaries star, Ian Somerhalder. The couple dated in between 2006 to 2007.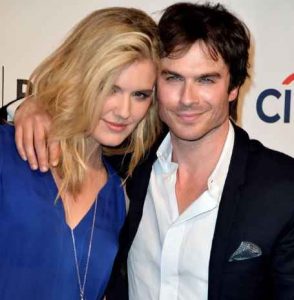 The reason behind their split is still a mystery to many of their fans. After Ian, Maggie dated Blake Mycoskie. The then hot celebrity couple dated for almost about two years and by the end of 2009, the pair parted their ways away.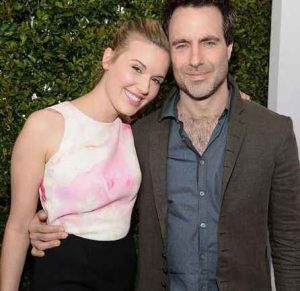 After Blake, Maggie was in a very loving relationship with Matthew Cooke. Both of them seemed to be one of the most beautiful couples, and even they both had a huge fan base who shipped them together. But after three years of dating each other and being engaged, they turn their way from each other. The couple never came out publicly and gave the reason behind their break up. As for now, both of them are living their own life with their respective partner.