An American journalist and author Cokie Roberts is a reporter on contract to National Public Radio. Likewise, she is a regular roundtable analyst for the current This Week With George Stephanopoulos. Roberts is also working as a commentator for ABC News.
Roberts has successfully managed her married life along with professional life. If you want to grab all the details about Cokie Roberts we suggest you read the whole article.
Cokie Roberts Bio & Wiki
Cokie Roberts was born on 27th December 1943, in New Orleans, Louisiana. She is the youngest daughter of Hale Boggs (father) and Lindy Boggs (mother). Her father was the former House majority leader of the U.S. House of Representatives and mother was the member of the U.S. House of Representatives.
Cokie spent her childhood with her two siblings Barbara Boggs Sigmund and Thomas Hale Boggs Jr. Her eldest sister, Barbara is no more with as she passed away at the age of 51 in 1990 after an eight-year battle with cancer. Likewise, her elder brother, Thomas was a Washington D.C. attorney who died on 15th September 2014, due to a heart attack.
Roberts attended an all-girls school, Academy of the Sacred Herat. Later, in 1960 she graduated from the Stone Ridge School in Washington D.C. After that, Roberts went to Wellesley College in 1964, where she received a BA in Political Science.
Is Cokie Roberts Married? Who Is Her Husband?
Cookie Roberts is married to the veteran Jewish journalist Steve Roberts. The couple met first in the summer of 1962 when Cokie was 18 and Steve was 19 and began dating. After dating for four years, the couple tied the knot on 10th September 1966 in front of their family and friends. On their marriage, Cokie's mother herself cooked the food for the entire guests.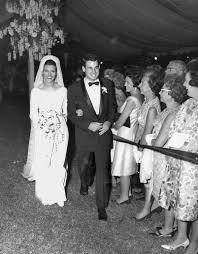 From their blissful married life, the couple is blessed with two children, a daughter Rebecca Roberts and son Lee Roberts. Their daughter Rebecca is also an American journalist whereas their son is an associate in the London office of Morgan Stanley & Company, the investment bank.
As of now, Cokie and her husband are living a blissful married life with their children in Bethesda, Maryland.
Also Read: Barrett Doss Age, Bio, Wiki, Height, Net Worth, & Married
Cokie Roberts Cancer
Cokie was appointed by President George W. Bush to his Council on Service and Civic Participation. That time, in 2002, Roberts was battling with cancer. The anchor confirmed about her Breast cancer to the Washington Post.
During her treatment, the doctor found a lump in her breast in June 2002 and revealed that it was the small tumor. Soon, she underwent the successful lumpectomy at Sibley Hospital in Washington, D.C. Even while fighting with diseases, Roberts continued her job at ABC News.
Cokie Roberts Career
Cokie Roberts is a renowned TV personality. She served as a senior news analyst and commentator for NPR, where she was the congressional correspondent for more than ten years. She appeared on Morning Edition, appearing on Mondays to discuss politics.
Before joining the ABC News in 1998, Roberts was a contributor to PBS in the evening TV news program The MacNeil/Lehrer NewsHour. In addition to her work at NPR, she also hosted The Lawmakers, a weekly public television program on Congress. Likewise, Cokie is also a former president of the Radio and TV Correspondents' Association.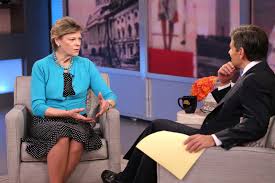 Currently, Roberts is a political commentator for ABC News. She was also the co-anchor of the ABC News' Sunday morning broadcast, This Week with Sam Donaldson & Cokie Roberts from 1996 to 2002. Similarly, she also covered the public policy, reporting for Wolrd News Tonight and other ABC News broadcast.
Cokie Roberts Awards
The renowned TV journalist, Cokie has won numerous awards, including the Edward R.Murrow Awar. She also won the Everett McKinley Dirksen Award for coverage of Congress. Likewise, Roberts was also awarded an Emmy Award for her contribution to "Who is Ross Perot?" For her brilliant work, Roberts won the Walter Cronkite Award for Excellence in Journalism.
Also Read: Eamon Farren Age, Wife, Wiki, Parents, Net Worth, Bio
Cokie Roberts Net Worth
The Week Anchor, Cokie has an estimated net worth of $5 million as of 2019. The main source of her income is from her sucessful career as a journalist and author. She is working in the same field for several years. Likewise, the salary of Roberts is around $500 thousand.