Usually will is passed from dad to son, but it's totally different in today's biography as the dad deliberately cut his son out of his last will. The father is no other than the late iconic actor from Hollywood, Burt Reynolds, who changed the face of Hollywood with his incredible talent. His son Quinton Anderson Reynolds was cut off from the will for some good reason, and if you are here to know more about Reynolds, we suggest you read the article.
The article includes everything about Andreson Reynolds' facts and figures. So, stay tuned to us until the end.
Five Fact You Should Know About Quinton Anderson Reynolds
1. Reynolds had adopted Quinton Andreson Reynolds in 1988
Reynolds adopted Quinton with his second wife, Loni Anderson. They announced the adoption announcement in The Palm Beach Post. Anderson and Reynolds wanted to have their own biological kid but never had the chance to have one.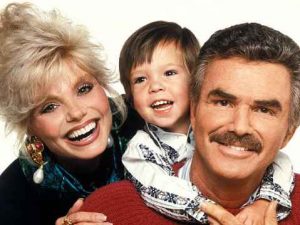 "I love kids," Anderson said back in the 80s to the New York Daily News. At the age of 52, Reynolds adopted Anderson as a son. The duo shared a parental responsibility to raise Junior Reynolds.
Also Read: Josina Anderson Bio, Birthday, Height, Weight, Boyfriend, Husband, Dating, Affair, Married, Net Worth, Ethnicity, Career & Facts
2. Quinton's Parents' Divorce Was Hard on Him
Reynolds and his son passed through a hard time when Reynolds and Anderson split. However, they became able to work through this hard moment.
"There's nothing I can do about things that weren't happy or good. I just try not to dwell on those. Regrets are not healthy — it's best to try and let go of those things that can't be changed. All of my experiences made me who I am today, and I'm grateful for the positive ones. I don't think of my past as anything negative, and if it is negative, I've forgotten it," Reynolds also told the outlet.
The divorce of Reynolds from Anderson was indeed chaotic and controversial. It was actually one of all time's ugliest celebrity divorces. It took Reynolds and Anderson a while to move on, but they eventually moved on. The divorce even had a mental toll on Quinton.
3. Quinton Andreson Reynolds' Mother Insisted to take Nanny When He Visited His Dad in Florida
Quinton lived with his mother in California after the divorce of his parent, but he often traveled to Florida to spend time with his father as well.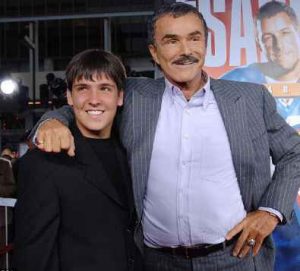 Loni Anderson insisted that a nanny is on hand during those moments. Anderson told SF Gate back in 1995 "I'm concerned about Burt's erratic behavior. . . . Quinton is small, and I want him to be protected,".
Also Read: Deborah R. Nelson-Mathers Bio, Wiki, Age, Death, Net Worth, Children & Husband
4. Quinton Andreson Reynolds Lives a Very Private Life in California
Not much is information is available about Quinton, is out of the mainstream of media. He spent his early years growing up in Florida but relocated with his mother to California after splitting from Reynolds.
Quinton doesn't seem to have any social media accounts until now. While he was younger, he followed his father on a few red carpets.
5. His Father Intentionally cut Quinton's off from the Will
Despite having a tremendous fortune, Quinton's father deliberately cut him out of the will. Hence, kept his niece a property executor. He did it for a reason, according to his father's assertion,
I intentionally omit him from this, my Last Will and Testament, as I have provided for him during my lifetime in my Declaration of Trust.

Image: Quinton Anderson Reynolds is his young age
Burt has already made a trust for his son years earlier, according to the court document. Just like other celebrity kid Meadow Rain Walker, (daugther of Paul Walker and Rebecca Soteros) Quinton also lost his father way soon.