Fox News Sandra Smith & her Husband John Connelly Married Life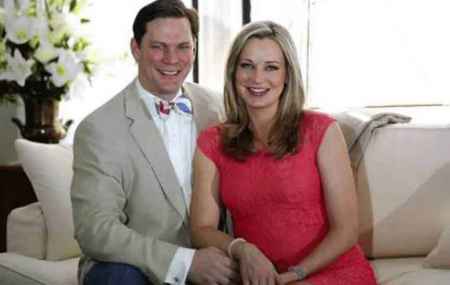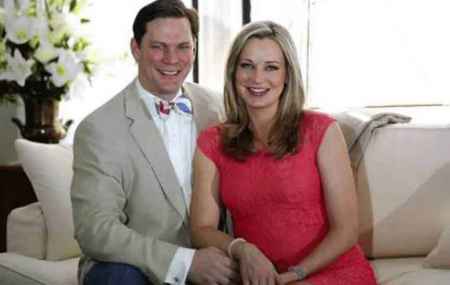 Sandra Smith and John Connelly's marital relationship are still blissful although they are married for over nine years. The couple found love at their workplace and ended up tying the wedding knot.
The host of Fox Network show Outnumbered, Sadra is on cloud 9 regarding her family life. However, there was news surrounding the pair's split in online tabloids. What's the truth? Well, we just have the right information, follow the article below to grab all the details.
Sandra Going Out On A Date With John Connelly
The Fox news reporter started working as a sales trader in the same network of her future better half. At that time, Smith had just completed her education and took the position vacated by John Connelly. Both are from Chicago and at the station, the couple noticed each other.
John and Sandra ignited their love affair in a romantic fashion. John at first did not pay any attention to Sandra but with his corner eye, he was blushing by looking at her. Surely, love was in the air for him and before leaving the station he found the courage to ask her out.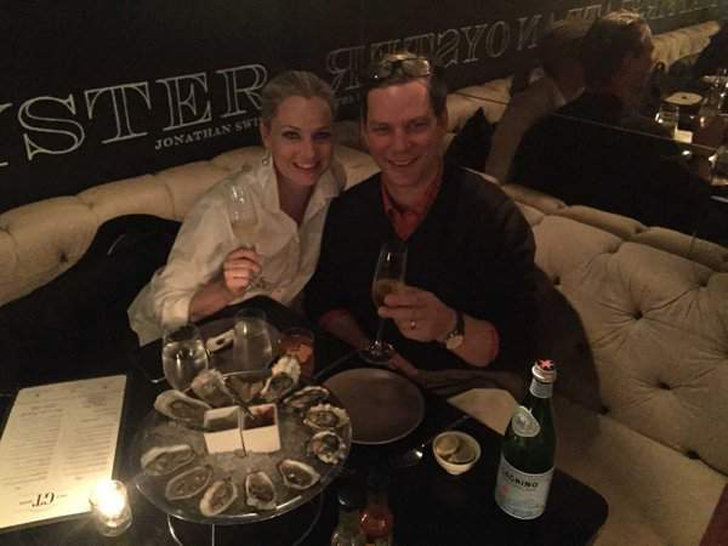 Sandra agreed to his proposal and the romantic affair continued with one after another date and soon they became a loving couple.
When Did Sandra Smith And John Connelly Tie The Knot?
John and Sandra's love life had to go through the test of a long distance relationship. Sandra joined Bloomberg Television in New York and she was 789 miles away from her love. Connelly at the time was establishing his business in Chicago.
The pair had to satisfy their thirst of meeting each other on Skype and phone calls. In most of the relationships, the affair takes a toll because of not having an intimate event nevertheless, Sandra and John went through this test with a big smile on their faces.
As the duo thought this will last temporarily but Sandra had to settle in New York when she joined Fox News. The distance between the lovebirds did not matter for both of them as they turned their relationship as a boyfriend and girlfriend to a husband and wife by exchanging the wedding vows on 1st May 2010.
How Is Sandra Smith's Married Life And Family Going On?
Going through all the barriers and tying the knot in 2010, their wedding was quite extravagant. Smith and John confessed their love and the promise to live with each other forever in front of their family and friends.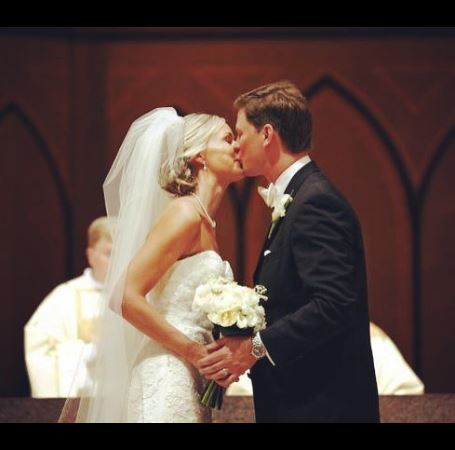 The wedding took place at Holy Name Cathedral in the couple's hometown, Chicago. Even after the marriage, their love was tested yet again when the pair had to stay apart from each other for a year. In 2011, John made some arrangements and traveled to New York to settle with his wife.
As of now, John is working at CME group as Director of product marketing and in 2013, the couple became the proud parent of a daughter, Cora Belle Connelly. The moment brought joy in both of the couple's life and it came again in their life after two years.
Do not miss: Christine Noel's married relationship too.
On 14th January 2015, Sandra gave birth to a baby boy John Connelly Jr. The family of four is now complete and they are happy together so, all the news about their split is just a rumor. This happy family engages in different adventure activities which makes their bond even stronger.