NBC's lesbian power couple Jenna Wolfe and Stephanie Gosk are definitely together. But many fans want to know what is their relationship status? Jenna has surely found the soul mate in her partner.
So, are the power couple planning on getting married? Well, we'll try to answer these question but right now the couple found love in each other. Now, let's figure out more about the couple.
Jenna Wolfe and Stephanie Gosk are still together…
Yes, the couple is still together and are living very happily with their daughters in Manhattan, New York. Jenna started dating Stephanie in 2010 and both of them at NBC news station. So, it is not hard to figure it out where the pair first met.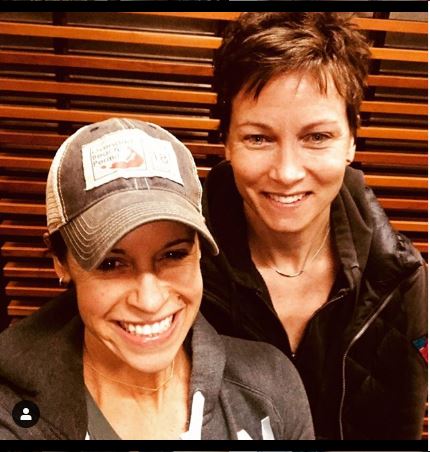 Wolfe works at NBC as Today Lifestyle correspondent whereas Stephanie Gosk works as Foreign Correspondent for NBC News. The pair dated for a few years and finally took the decision to push their relationship to the next level. Jenna and Stephanie put a ring in each other finger's in 2015 and it's been four years they are together now.
Is Jenna Wolfe planning to get Married?
The duo is very happy together and is still not thinking about getting married yet. Jenna found the soulmate in Stephanie and she is not rushing for the marriage just yet. Back in 2013, Jenna and Gosk talked about having children before tying the knot.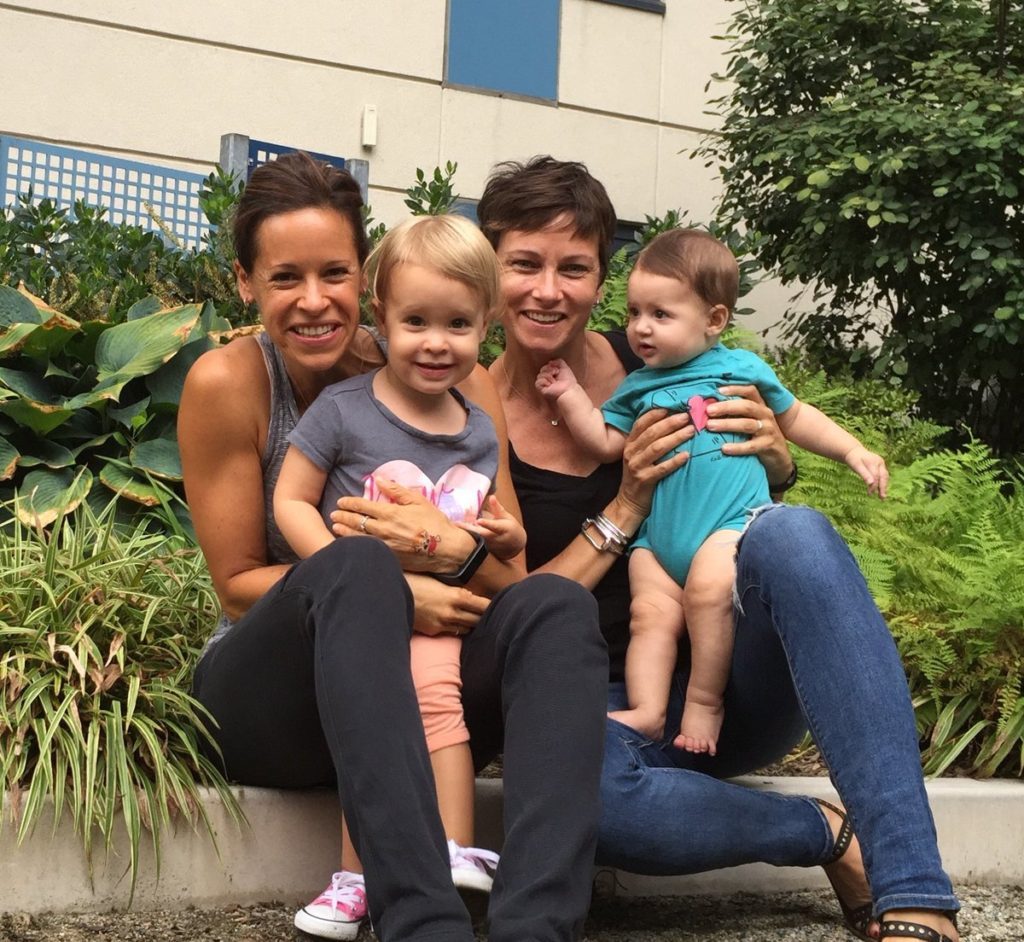 In an interview, Jenna said,
"Me and Gosk have been together for three years, plan to wed and embarked on 'operation Baby' in December. We'd like to get married but with everything we're doing we haven't set a date."
Jenna said this six years ago and so far there is no sign of her tying the knot. As she said, the couple did welcome their first child a daughter. And after that, the couple also became parents to another daughter.
Also Read: Amy Robach Age, Net Worth, Family, Husband, Married
Know more about Jenna Wolfe and Stephanie Gosk Children
As planned, Jenna and Stephanie welcomed their first daughter named Harper Estelle in 2013. For the child, Jenna Wolfe used a technique called insemination from an anonymous donor. She became pregnant with it and gave birth to Harper.
As said, Jenna and Stephanie planned for their marriage but they did not tie the wedding knot. Then in 2015, the lesbian couple became parents to another kid, a daughter again. Quinn Lily Wolfed-Gosk was born on February 4, 2015, as planned.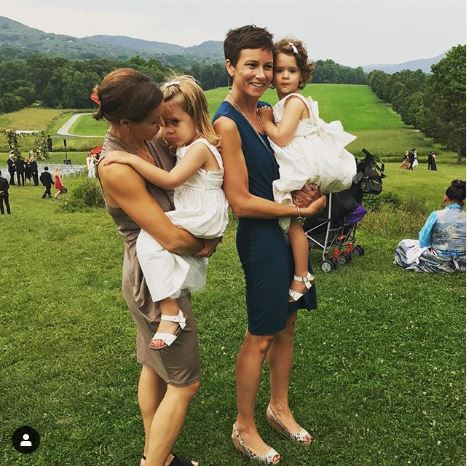 Before the birth of the second child, Jenna gave an interview and said,
"Steph and I listened to every piece of advice that came our way before Harper was born and then quietly sat back and enjoyed being first-time parents making first-time mistakes and collecting first-time life lessons. And now we'll do it again. We'll figure out quickly how to be second-time parents, with all that comes with that beautiful title."
Also Read: Erica Hill Age, Married, Husband, Net Worth, Salary and Height
Any Rumors and Controversies
Jenna Wolf and Stephanie Gosk are free from any sort of rumors or controversies from their life. The couple is together for nine years now and pretty soon they might ring the wedding bells. Stephanie shares a beautiful bond with her partner Jenna and makes time for each other all the time.
There are also no reports of any of their past relationships.