The attractive News Anchor Julie Banderas is already taken. This anchor is not just a wife but also a proud mother with three beautiful children. Most of her fans want to know more about her married life.
No worries folks, we got you covered on this one. The decade long marital relationship of Julie Banderas is very romantic and the love has grown along the years. But, is their marriage choking now? To uncover the details about their wedding, follow the article below.
Julie Banderas And Andrew's Romantic Proposal Included Clam Digging
The News Anchor and her financial mogul husband Andrew Sansone were together for a long time before tying the knot. Julie Banderas and Andrew Sansone exchanged wedding vows on August 19, 2009, in front of family and friends.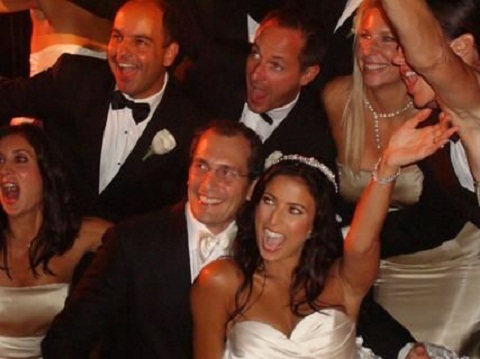 Andrew is a very romantic man and he knew exactly how to woo his future wife. The financial advisor did not do what most people do but instead went for a surprise proposal.
Julie and Andrew traveled to Long Island but Sansone already had a plan in place to hack her mind into marrying him. Andrew treated his proposal like a business project where he planned first and then executed the idea in a most romantic fashion.
Julie was made to go for a clam digging in Long Island but before that Andrew wrote a proposal letter and hid it inside the ground along with the bottle. When Julie started digging her hand struck in the bottle and after picking it up she found the letter inside.
We know guys, this sounds like a scene from the movie picked right up and put it here. But trust us guys, we are not making this up at all. Andrew wrote a letter asking her to marry her and after reading it, Julie could not hide her tears. She said "YES" to the man who wooed her and moved towards the bright future.
While on this, Also take a look at the news of Julie Banderas criticizing the US President Donald Trump.
Julie Banderas' Wedding An extravagant Affair
This beautiful news anchor Banderas put a ring on her soul mate's finger in 2009 in a lavish wedding event. The couple married in front of their family and friends at the Fifth Avenue Presbyterian Church in New York.
Their wedding was conducted by the Reverent Paul T. Rock at the church. Since then Julie and Andrew are committed to their relationship and is living happily with their children in New York.
Julie Banderas's Family Life And Children
The happy couple did not have to wait for a long time to celebrate another special day in their life. On April 21, 2010, Julie gave birth to twin daughters Addison Melissa and Avery Julie. The day was pretty intimate for both of them as happiness came in two beautiful kids.
Furthermore, Andrew and Julie became proud parents again on May 9, 2016, after welcoming a son Andrew Harrison. The reports about choking on their relationship are just a rumor and their bond has become very strong in these nine years.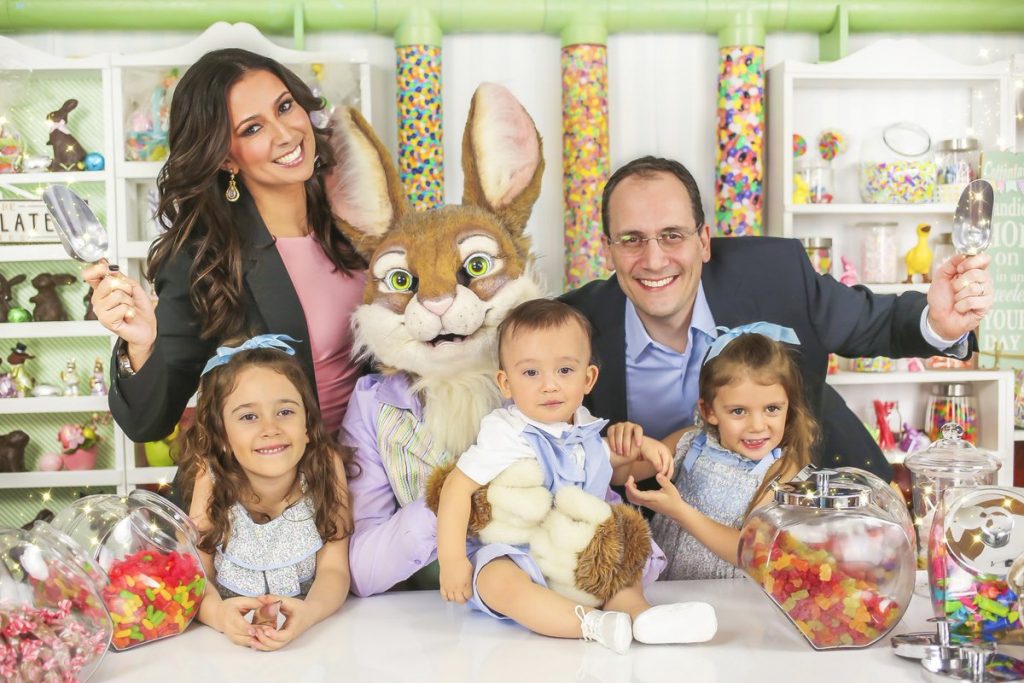 Julie's commitment to her family and kids can also be seen when she took a break from her job at the Fox News.