Mindy Kaling Wiki, Bio, Career, Relationships & Net Worth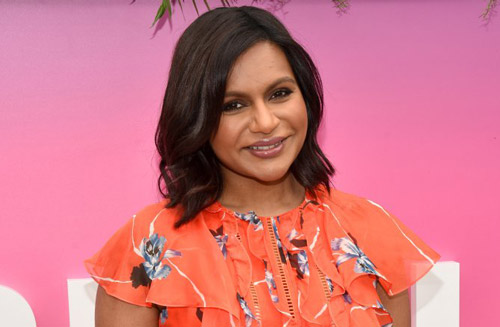 Quick Facts of Mindy Kaling
Full Name

Mindy Kaling

Net Worth

$24 million

Date of Birth

24 June, 1979

Birthplace

Cambridge, Massachusettes

Profession

Actress

Nationality

American-Indian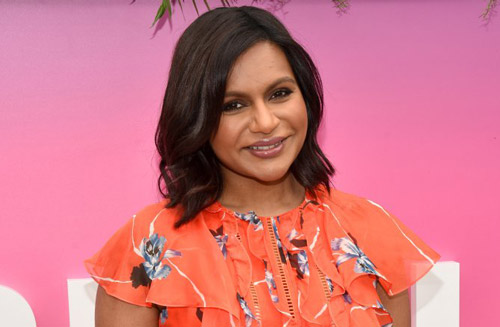 If you've watched the famous NBC sitcom The Office, you must know the character, Kelly Kapoor which is played by none other than Mindy Kaling. Kaling worked in the show from 2005 to 2013. Mindy is an American Actress who is also a comedian, writer, and producer as well.
Scroll down to know more about Mindy Kaling. In this article, we discuss the details of Mindy's early life, career, relationships, net worth, and overall achievements. Let us take a deep dive down her life.
Mindy Kaling's Early Life
The real-life Kelly Kapoor (Vera Mindy Chokalingam) was born on June 24, 1979, in Cambridge, Massachusetts, the U.S. Her father Avu Chokalingam was an architect and mother Swati Chokalingam was a gynecologist. Mindy's parents migrated from India to The US in 1979. Later, Kaling's mother died of pancreatic cancer in 2012.
Furthermore, Kaling has one brother Vijay Jojo Chokal-Ingam working as an educational consultant. Kaling graduated from Buckingham Browne & Nicholas which is a private school in Cambridge. Then, she entered Dartmouth College with a bachelor's degree in playwriting in 2001.
See More: Benjamin Zephaniah Bio, Net Worth, Girlfriend, Married
Mindy Kaling's Career
After Kaling graduated, she moved to Brooklyn, New York and worked as a production assistant for three months in the crossing over episode with John Edward psychic show. This job was one of her worst experiences ever. During this job, Mindy also performed stand-up comedy.
Furthermore, Mindy changed her stage name to "Kaling" as she realized emcees would have a hard time pronouncing her last name "Chokalingam". In addition to that, Mindy toured solo and with Craig Robinson before he was on "The Office". In 2002, Kaling appeared as Ben Affleck in the Broadway play Matt & Ben.
Additionally, Kaling pitched a comedy project to Fox called The Mindy Project which she wrote and produced. In 2012, Fox aired The Mindy Project. Later, in 2015, Fox canceled the series but later it got picked up by Hulu. In March 2017, the sixth season of this series aired and it concluded on November 14, 2017.
Consequently, Kaling's other film credits include Curb Your Enthusiasm where she played the role of Richard Lewis's assistant. Similarly, Kaling featured in Comedy Death-Ray and also wrote an episode of Saturday Night Live in 2006. Kaling debut in the film The 40-Year-Old Virgin starring Steve Carell.
In 2017, Kaling worked as a co-creator, writer and producer of the NBC show Champions. Likewise, Mindy got a recurring role on the show that premiered in 2018 on NBC. In 2018, Kaling also appeared in A Wrinkle in Time where she played the role of Mrs. Who.
What is Mindy Kaling's Net Worth?
The Office Actress, Mindy Kaling is estimated to have a net worth of $24 million. Her profession as an actress definitely helped her to amass her worth to what it is now. In addition to that, her own comedy project The Mindy Project also added to her worth.
Furthermore, the cast members of The Office earn up to $100,000 per episode. Similarly, The Mindy Project earned a huge amount of $2 million. Moreover, Mindy earned $40,000 for her role in The 40-year-old Virgin.
Adding all these amounts, we can easily calculate Mindy Kaling's net worth. Kaling successfully amassed a big fat number in her bank account as well as gain love and support from her fans.
See More: Randy Weitzel Bio, Net Worth, Height, Weight, Girlfriend, Affair, Married, Fact & Career
Who is she Dating? Mindy Kaling's Relationships
The Indian-American pioneer is allegedly dating B.J Novak. They met at the sets of The Office and played an on-again, off-again couple in the show. Ironically, they started dating in real life after a couple of episodes of the first season aired.
However, neither Mindy nor Novak made any statements to approve their relationship. Furthermore, Mindy is the mother of Katherine Kaling and her father figure is still unknown. Fans speculated that Novak might be Kaling's baby daddy as well.