Miracle Watts and Tori Relationship Status
The Instagram model Miracle Watts rose to fame after Drake gave her a shout out. Drake called out her name in on of the track On Thotful featuring OB Obrien.
After that, many people started searching the details about her, especially her relationship and dating history. If you're looking for that as well, then you are in the right place. Guys, we got you covered all about her dating history and her current relationship status.
Who is she Currently Dating? Know her Boyfriend
Miracle Watts is possibly single as of now. Watts made headlines in the news after she dated many famous celebrities in the past. Her boyfriend list consists mostly of famous rappers and producers.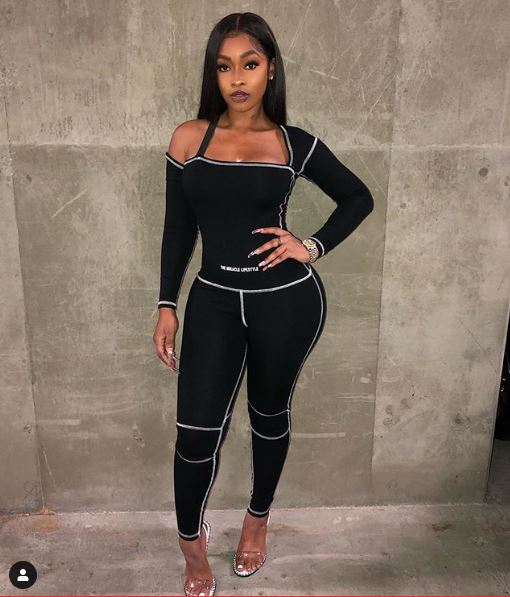 Watts recently got out of a relationship with rapper Rich Kid and looking for someone right. This beauty is not just a model but also a successful entrepreneur. She is the owner of The Miracle Lifestyle which is an online store selling eyelashes and wigs.
As of now, Miracle Watts relationship status is single but has dated some famous men in the past.
Miracle Watts Past Relationship. Know her Dating History
The American model broke the internet with good looks and voluptuous body. The 26-year-old Instagram sensation dating history goes back to 2012 when she dated Hasan Suliman.
Hasan is an American producer and creative director. He has worked with models like Draya Michelle, Angela 'Blac Chyna' white, and Lira Mercer. The relationship with Hasan began in May 2012 but the relationship did not last more than a year. Miracle ended her affair with Suliman in November 2013.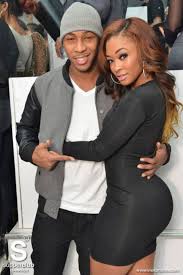 Watts moved on from her relationship with Hasan and started dating Drake. Drake is a Canadian-American rapper with whom the affair was short lived. It was a very short fling but it did Miracle for Watts. No pun intended.
Miracle Watts became very famous and her fame rose to new heights. Drake even mentioned her in one of his songs. After her relationship ended with Drake, Miracle Watts enjoyed all the attention she received being the girlfriend of Drake. And after two years in 2015, Miracle found someone again.
She began her relationship with another singer August Alsina. August Alsina is an American singer who is most famous for his singles like I Luv This Sh*t* featuring Trinidad James. The couple, however, rarely share any pictures together proving their relationship. But various sources confirm their relationship.
August and Watts began their affair in September 2015 and the pair romance was going strong until 2016. The duo ended their relationship in May 2016 and why? well, they never talked about the reason for their split. August and Miracle still remain friends and Watts also featured in one of Alsina's videos.
The List does not End here…
Most fans wanted Miracle and August to be together as they looked beautiful together. But it did not happen and pretty soon after the break-up, Miracle started dating Tori. Tori and Miracle began their dating in early 2016.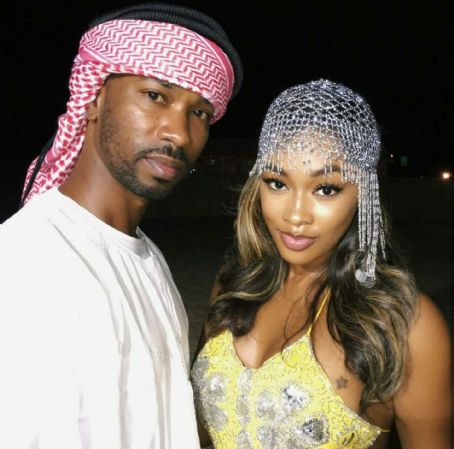 The fans hoped Miracle found the guy she's been waiting for but the affair of Tori and Watts reached the same fate as her other relationship. The couple ended their relationship after there were reports, Tori cheated on Miracle with Takala.
Miracle has not spoken anything about the reason for break-up but the rumors of cheating among the fans are very strong. Watts eventually moved on and in February 2018, she started dating Rich The Kid who is an American rapper. Their romance was short-lived as the pair split up in April 2018.
Also Read: Catherine McNeil Bio, Net Worth, Boyfriend, Affairs, Tattoos
What is Miracle Watts current Relationship Status?
As per reports, Miracle is currently single but there are some reports suggesting Miracle is back to be with Tori. There is no precise news about this but it looks like Watts is supposedly started dating Tori.
Tori is the father to Funhouse Jai Jai's son King who is 5-years-old. Funhouse dated Tori from 2012 to 2013. There is a lot of conundrum about Miracle Watts relationship status but whoever it is, we including her fans hope that Watts find the right guy this time.