Rihanna and her Boyfriend Hassan Jameel Relationship Status.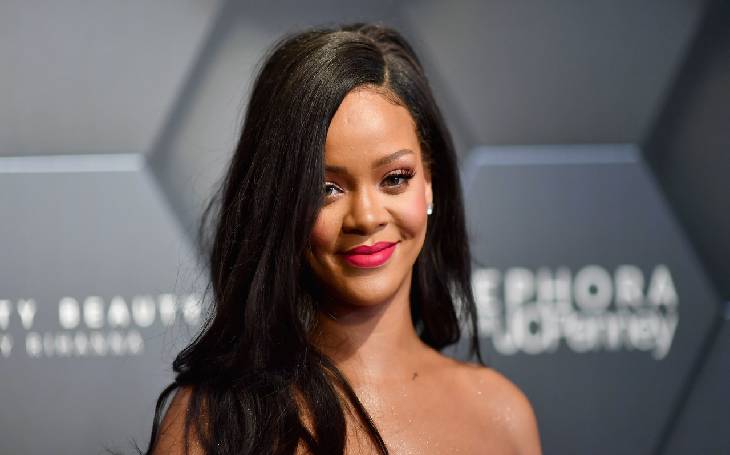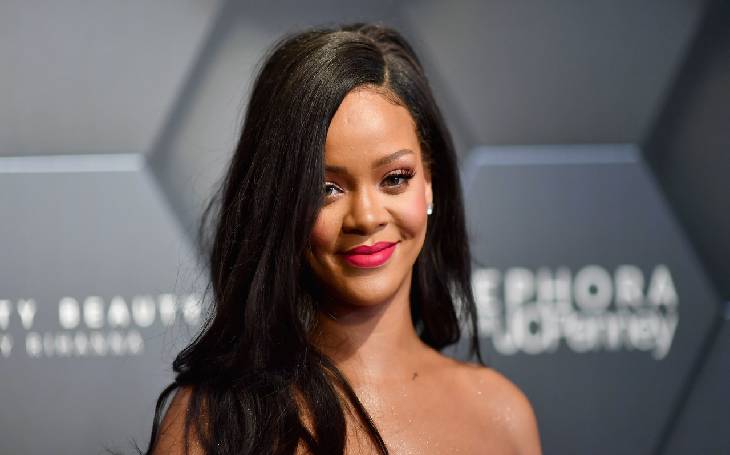 From being physically abused to having a stable low key relationship Rihanna has now surely grown up and has experienced a lot of things in her life. We all are aware of the fact that in 2009, Rihanna went through the rollercoaster ride in her relationship with her then-boyfriend Chris Brown. After a heated argument, Chris Brown physically abused Rihanna which led Chris to have 5 months probation and 6 months of community service. However, we are here to dig the hole for something that happened almost a decade back.
We are here to talk about Rihanna's current relationship with her billionaire boyfriend. Stay tuned to us until the end to know about Riri's relationship status.
Rihanna's Relationship With Hassan Jameel
Riri has worked hard to promote her fresh line of Fenty's clothes and to release her first album in three years. The singer and songwriter have blocked her calendar to spend some time with her partner, Hassan Jameel despite being very busy with her schedule.
Rihanna gave a few details on her relationship in a sit with American horror story actress Sarah Paulson for the interview magazine. Since the news of the Hassan and Riri started to immerse like wildfire in 2017, she has been highly private.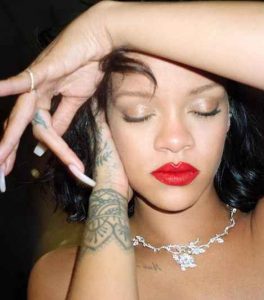 Also Read: Chris Krolow Bio, Net Worth, Height, Weight, Girlfriend, Affair, Married, Ethnicity, Nationality, Facts & Career
She knows how essential it is for her to take breaks from the job and spend some time with those she love, including her better half. In an interview, she said, "I got into a new relationship, and it matters to me," she tells Paulson. "It was like, 'I need to make time for this.' Just like I nurture my businesses, I need to nurture this as well. I'll shut things down for two days, three days at a time. On my calendar, we now have the infamous "P," which means personal days. This is a new thing." she further adds.
Seeing her Interview with the Interview magazine we can say, she is very serious about her current relationship. Wait who are we even kidding with, Riri has always given her 100% to the relationship whether be it with Chris Brown or Drake. So, this relationship of Rihanna is no exception as for sure she is going to give everything to make this relationship work.
When is Rihanna Walking Down The Aisle?
Millions of Riri's fan's wonder when the megastar will walk down the aisle and we know for a fact you are also in search of the answer, right? In the interview with the magazine, Riri was asked when she will finally make a big announcement about her wedding. Rihanna responded, "Only God knows that, girl. We plan and god laughs, right?"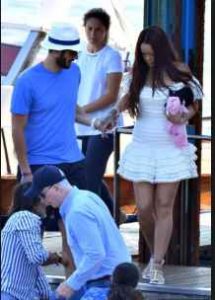 Also Read: Harris Faulkner and her Husband Tony Berlin Married Life, Know there children and Family
For this we let you make a conclusion what Rihanna might be planning for her future? Is she planning to get married anytime soon? Or is she just up for dating and doesn't want to settle down yet? To know more celebrity news click Allstarbio.