The WAGS series star Olivia Pierson broke up with her boyfriend Marcedes Lewis. She featured in the show alongside Natalie Halcro who is her cousin in the relation.
As of now, Olivia Pierson is coming with her new reality series called Relatively Nat & Liv. So every fan around the blocks wants to know about her new boyfriend on the series. Don't panic, we are going to dive into her personal life and discover her current relationship status.
Who is Olivia Pierson's Boyfriend?
Olivia is hiding her boyfriend as of now and will only show her significant other in her upcoming show. Pierson said to the Global News that:
"Natalie and I are definitely are open and honest on the show about dating."
Furthermore, Pierson also said that the fans will be able to discover Natalie and her partner in the show. But also mentioned that the viewers will only be able to see their partners to some extent rather than completely appearing on the show.
As of now Natalie and Olivia have not given any news about their love life but they are definitely not single. However, she is keeping it down for the sake of the show.
Olivia Pierson Relationship History
This Canadian Instagram Model is a ravishing beauty and for sure she's had quite a few relationships in the past. However, Olivia keeps her affairs and romantic history very low so, we don't know much about her past affairs.
But nevertheless, her relationship with NFL star Marcedes Lewis got a lot of attention. Marcedes Lewis is one of the top figures in the world of American football. The multi-millionaire American footballer dated the reality star Olivia in 2015.
As most of us expect two attractive people in a relationship is amazing. But all was not well in the romantic life of the two stars. The couple suffered from a shaky relationship and finally, Olivia Pierson ended their relationship.
Olivia also accused Marcedes Lewis of being shady and finished their romantic affair in 2016. For a year, Pierson enjoyed her singlehood before she was once again linked with a sports personality. Pierson was associated with basketball superstar Joel Embiid in 2017.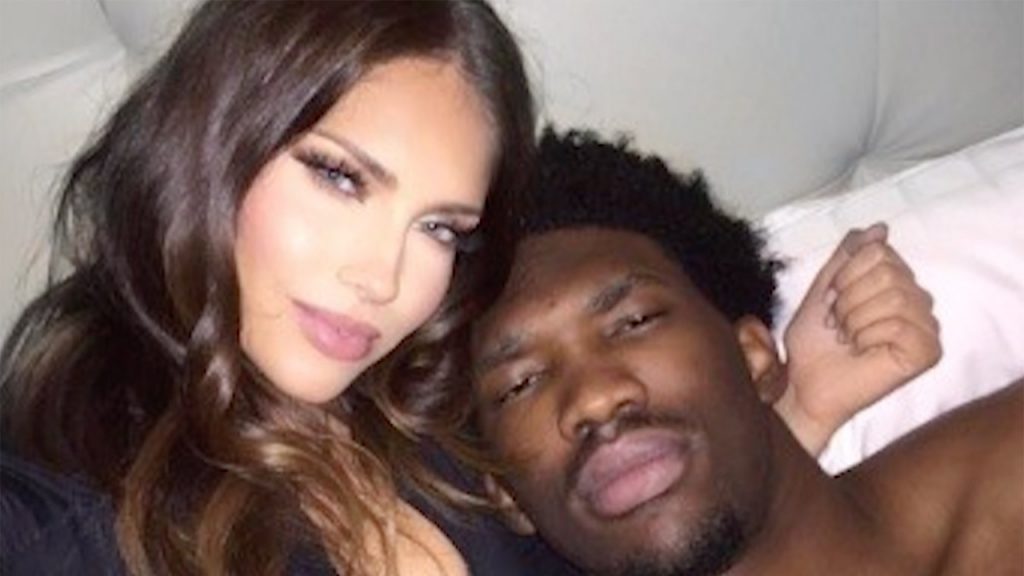 But Joel quickly turned it down after he reposted in the photo of Olivia with a hashtag "Fake News". Olivia posted a photo of Joel and herself on Valentine's day with a romantic caption but Joel shut the rumors down immediately.
Her Relationship with Natalie Halcro
Natalie Halcro and Olivia Pierson are both cousins and best friends. The two worked together on E! Show WAGS and now coming with another show Relatively Nat & Liv. In the show, her other family members will also feature.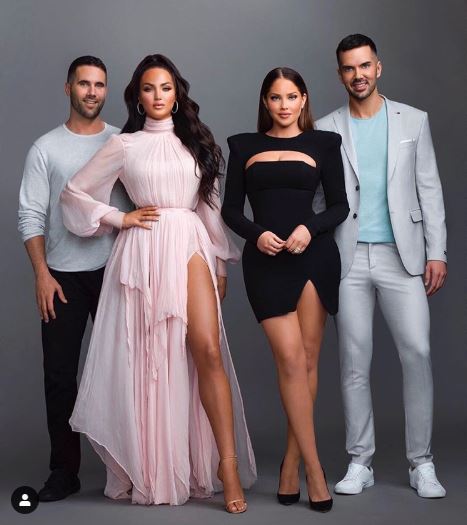 Relating to the show Olivia Said in an interview that,
"We're just a crazy family, but I think we're kind of like everybody else. Our moms are best friends. Our dads are best friends. We each have a gay brother. They're best friends. My sister has a newborn baby. It's definitely sibling drama, like brothers and sisters who fight. But, we get over things pretty quickly."