Quick Facts of Zhuri James
To earn a good name and fame we need to struggle and work hard. Whereas some are lucky to get popularity because of their relationship with friends or renowned personalities or by their parents. Among them, Zhuri James is the one who came to the spotlight because of her parents.
The 4 years old Zhuri is the daughter of American professional basketball player LeBron James and Savannah James. With hardwork and dedication, Zhuri's father LeBron amassed a colossal amount of money. If so how much net worth does he have?
Zhuri James Bio
Zhuri James was born on 22nd October 2014, in Cleveland, Ohio under the birth sign Libra. She is the daughter of LeBron James, an NBA basketball superstar and Savannah James an athlete who played softball during high school.
Further, Zhuri is growing up along with her elder brothers Bronny James and Bryce James. As per her nationality, James is American and belongs to African-American ethnicity.
In addition, on 6th August 2018, it was announced that Zhuri would attend Crossroads School a private K–12 school in Santa Monica, California. Later, on 29th May 2019, it was announced that she transferred to Sierra Canyon School in Chatsworth, Los Angeles.
Zhuri James Parents' relationship
Zhuri James shares a good relationship with her parents. Her father LeBron and her mother Savannah are the perfect examples of a happy couple. The duo was the high school sweetheart. LeBron proposed his girlfriend Savannah with a 5-carat diamond ring worth of $300k in 2011 at a New Yea's Eve party and also in his 27th birthday on 31st December 2011 in front of his teammates and close friends.
After two years of their engagement, James and Brinson shared the wedding vows on 14th September 2013. Their lavish wedding ceremony was held at the Grand Del Mar Hotel in San Diego in front of their family and friends including Micky Arison, Erik Spoelstra, Norris Cole, and Dwyane Wade.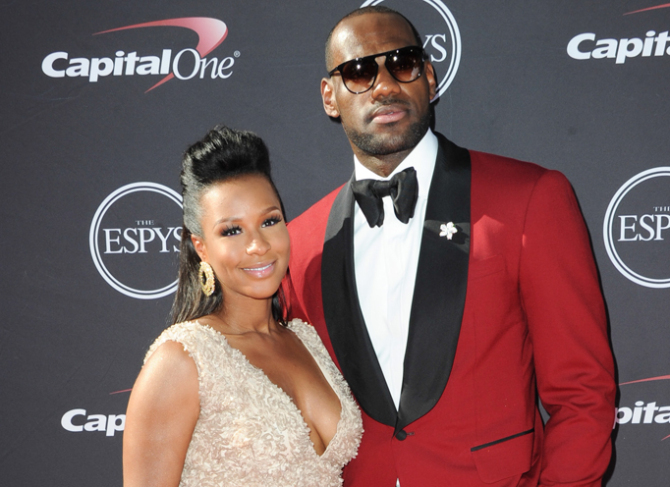 Since their wedding, the husband and wife are living a happy married life. Moreover, from their blissful relationship, the couple shares three children. Firstly, the couple welcomed their son LeBron James Jr. in 2004. Similarly, their second son Bryce Maximus Jameson was born in 2007. After seven years of the birth of their second child, the husband and wife welcomed their third child a daughter Zhuri James in 2014.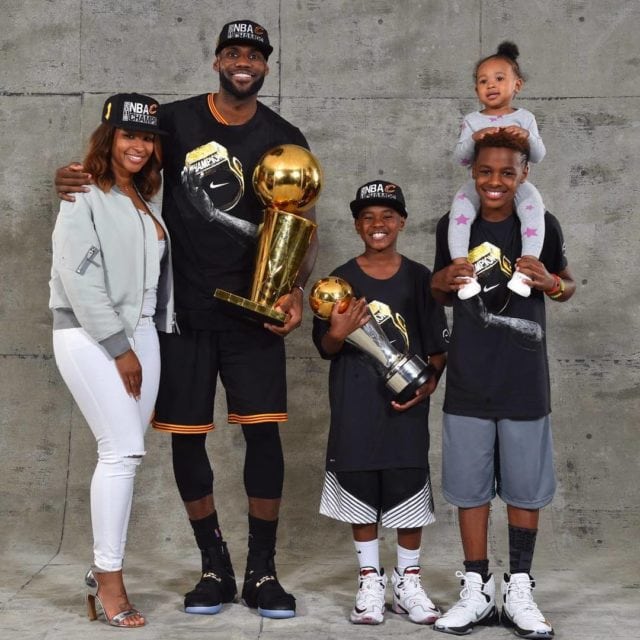 As of now, Zhuri is living a happy life along with her parent in Brentwood, Los Angeles.
Zhuri James Net Worth
As we already mention, Zhuri is currently in her school level so she is not involved in any profession, so her net worth is still under review.
Though Zhuri's wealth is unknown, her father LeBaron has a net worth of $450 million. The main source of his income is as an American professional basketball player. James won three NBA championships, four NBA Most Valuable Player Awards, three NBA Finals MVP Awards. 
Moreover, in July 2018 James signed a four years $154 million deal with the Los Angeles making him one of the highest-paid basketball player. In addition, James also adds a lucrative amount of money through endorsement deals with companies like Coca-Cola, Dunkin' Donuts, McDonald's, Microsoft, and so on.
Furthermore, he also had a deal with Nike since 2003 and his business manager, Maverick Carte stated that the athlete's lifetime deal with the company will pay out more than $1 billion.
 LeBron James's Car
The American professional basketball player LeBron owns a variety of cars. Some of his cars are Bentley Continental GT, a Ferrari 458 worth $233,509, a Rolls-Royce Phantom worth $450,000, a Mercedes-Benz S63 AMG, Porsche 911, and Turbo S worth $180,000.
Also Read: Don Henley
 LeBron James' House
James owns three large homes, two in Los Angeles and one in Akron, Ohio. LeBron bought the home in Ohio in 2003. The same year he built another 30,000 square foot mansion, which covers the area of 7-acres.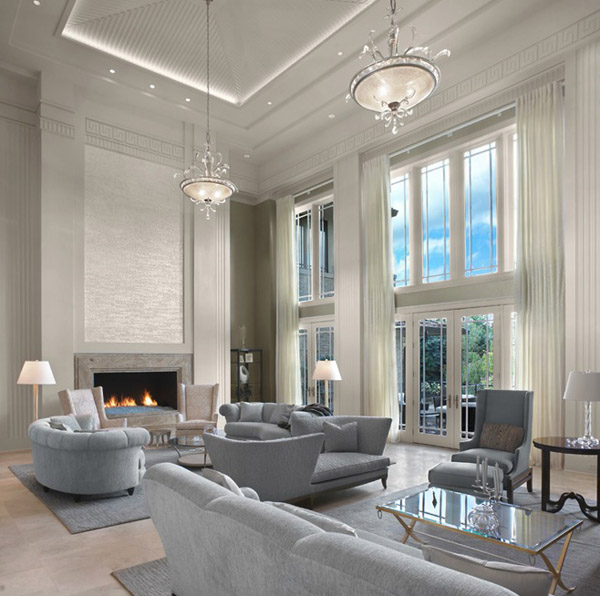 The mansion has 19 rooms in total including 6 bedrooms, 8 bathrooms, and a bowling alley, a home theatre. Likewise, the bedrooms of the house feature a 2 story walk-in wardrobe. Moreover, James paid $2.1 Million in October 2003 for the home. As of now, the value of the property is $9 Million.