Quick Facts of Amin Elhassan
ESPN truly is a game-changer and has the ability to unite the world through sports. And when it comes to ESPN, it relies on its star analyst, Amin Elhassan. Furthermore, the sports commentator has broken down the business of the NBA, often leaving people disagreeing with his remarks or annoyed at his rants.
He has been a part of headlines for his controversial acts like making fun of sports stars and walking off from his duty. To know more about his personal as well as professional life, just scroll down.
Amin Elhassan's Wiki
Sudan native Amin Elhassan was born on 12th April 1979. His star sign is Aries. Regarding his nationality, he is Sudanese, having African ethnic backgrounds. When he was still an infant, his parents relocated to New York City.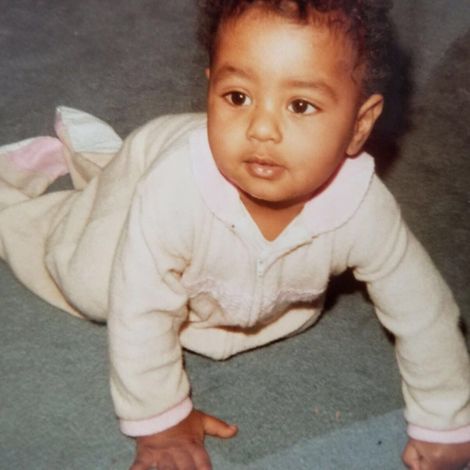 Then around the time, he was eight, Amin returned to his hometown, but returned to New York at the age of 14 to attend high school. Even though he was very much involved in the sport as a child, he never considered a career in sports.
Career Highlights
Also being a studious kid, Amin shone at science and math and decided to pursue a career in engineering instead. Upon his high school graduation, Amin attended an engineering course at Georgia Tech. While pursuing his engineering degree, he realized that engineering is not his cup of tea rather having a secure job with a fine paycheck is all that he needed.
Later Amin started looking for other opportunities, which eventually led to a field marketing job with the Atlanta Hawks NBA team. While there he was able to make useful connections, which later helped him settle into a job in the sports industry.
Also Read: Jacqueline Ray Husband, Wiki, Bio, Net Worth & Height
Furthermore, he was promoted to work in game-day operations for the Hawks for three seasons. In the 2004-05 season, he took an internship in basketball operations for the team New York Knicks. He next interned a full-time internship with the Phoenix Suns.
In 2013, he landed a job at ESPN as a full-time employee and has been working for the network ever since. His famous colleagues in ESPN includes Jemele Hill and Wendi Nix.
Most Recent Podcast 2019
On April 22, at 8.32 PM, Amin Elhassan along with Jacoby and Kendrick Perkins discussed in the context of Blazers dominate backcourt, Harden's epic flop, Clipper's free agency outlook, Sean Marks' BOSS MOVE and more in his podcast.
After the next two days, he again podcast with Rachel Nichols and Paul Pierce chattering about Damian Lillard's epic game-winner, how dangerous the Blazers are and much more like this. Check out the podcast here. https://player.fm/series/1204038
Income Sources
Being one of the renowned and experienced sports commentators from ESPN, Amin has accumulated good fortune through his career. However, he has not disclosed the exact figure of his net worth and salary. Also, there is no information about his real estate properties and car collections.
Amin Elhassan, 39, has accumulated his net worth as a media personality from his professional career. Since 2012, he has served at ESPN TV-Channel as an NBA analyst and commentator. According to PayScale, the average ESPN wage is $78k annually.
Amin co-hosts the show with Izzy Gutierrez on ESPN Radio at ESPN. The commentator can also be seen in the daily NBA show The Jump by ESPN. He has also appeared in a number of other shows including SportsCenter, His and Hers, and SportsNation.
Amin worked for the Phoenix Suns as assistant director and video coordinator of basketball activities before entering ESPN. His career also follows his work with the Atlanta Hawks as a marketing sector.
Also Read: Barbara Starr Wiki, Bio, Age, Net Worth, Children and Husband
Mysterious Wife
When it comes to his personal life, Amin is a quite confidential person. The ESPN sports commentator has shared less information about his love life, not even his relationship status. Also, the hunk has set his Instagram account private. With limited information about his personal life, the media only can say that he is a married man and very devoted to his wife.
Controversies
Amin who is popular for his trolling comments on social media has created controversy several times for his behavior on the internet or on-screen. In February 2016, he had the ugly argument with Peyton Manning while he was co-hosting ESPN Radio show with Izzy Gutierrez. After the situation turned really sour, he walked off in the middle of the show but continued the verbal war on Twitter.
Later he returned to the show to apologize to the listeners. Again in August 2016, Amin was criticized after he made fun of the reaction video of WWE wrestler Kevin Owens' 8-year-old son which was posted by his wife after his win at the 'WWE Universal Title'.
 Here is a video where Amin has been criticized. 
He received backlash for his comment "Until someone told him it was scripted" on the video showing the boy crying in happiness watching his father win. Despite spending years in the US, he still don't have American citizenship card, which has cast a shadow over his long-term career prospect in the country.