Angela Kinsey & Husband Joshua Snyder Married Life – Family & Children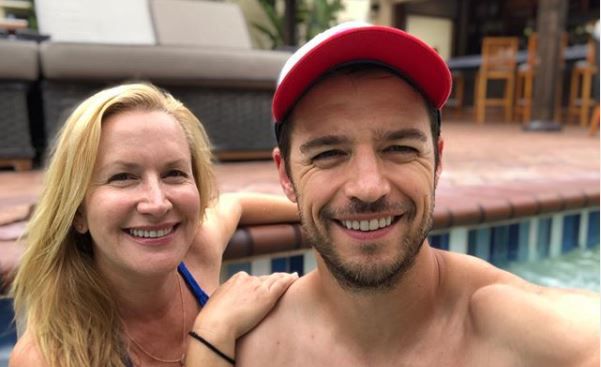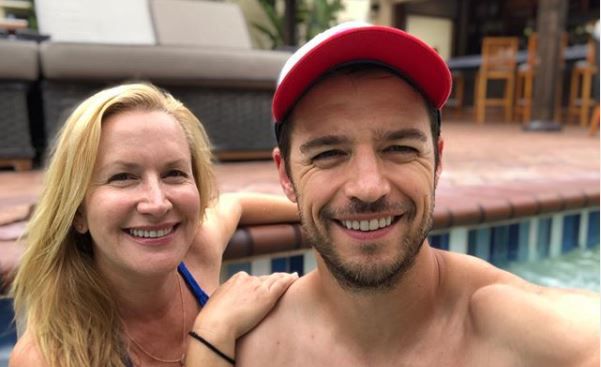 Congratulations. Angela Kinsey is married. The Office actress tied the knot with actor Joshua Snyder in front of 130 guests in a cinematic fashion. Kinsey got hitched with her longtime beau in LA, USA.
This is Angela second marriage after her divorce with Warren Lieberstein. If you are curious to know more about the details of their wedding, then you are in the right place. We just have the right information about the details of the wedding and the couples married life.
When did Angela Kinsey Marry? Know more about her Husband
Angela Kinsey and Joshua Snyder exchanged wedding vows on November 13, 2016, in an intimate affair. The couple tied the knot on Sunday in Topanga, California. According to Martha Stewart Weddings, the wedding was attended by 130 guests including both the couple's children from past relationships.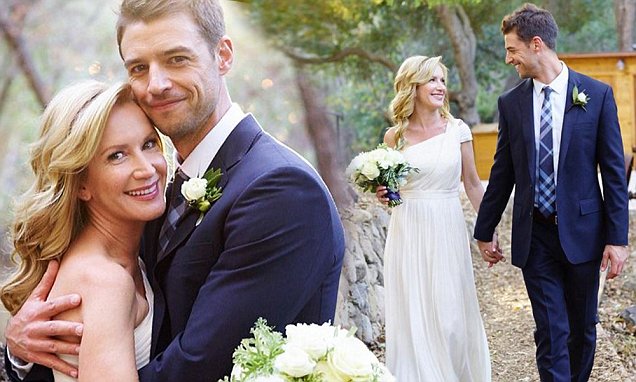 Joshua Snyder is a famous actor who is credited for films like Blackout, General Hospital: Night Shift, and Shopgirl. Not just that, Joshua is also famous for his Youtube Channel where he hosts a show called Baking with Josh.
Also Read: Rachel Hurd Wood & Her Husband Russ Bain Married Life
Angela Kinsey's Cute Engagement
Joshua Snyder planned everything perfectly for the big question of marrying her. Snyder involved Kinsey's mom and children to break the news to Angela. After the proposal, Angela took to her Instagram and wrote,
"I cried that happy ugly cry."
Furthermore, Angela added,
"We were going out to dinner and my daughter said that first, she wanted to show me the fort in the backyard that she and my boyfriend's sons had been working on." Angela Continues, "She led me outside and there was a blanket by the pool and she said I had to sit on it. His sons brought me flowers and then he came around the corner with a ring."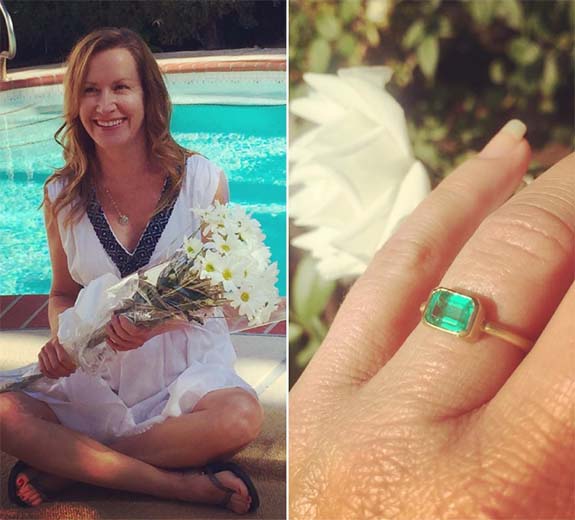 Joshua Planned very well to surprise his future spouse. He did not just stop there, Snyder kept more surprise hidden for his love. According to Angela Kinsey,
"He had called my mom and asked for her blessing… that would have made my Dad so happy. He proposed and I said Yes. The ring is an emerald…all three of our kids' birthstone. The kids made me cards and pictures and I cried. I cried that happy ugly cry."
An intimate Wedding and the couple Children
The wedding was a private affair and attended only by their closest friends and family. For the big day, Angela Kinsey chose to wear a one-shoulder goddess dress and she was looking very pretty. Joshua had to try very hard to match the ravishing beauty Kinsey, but he pulled it off.
Snyder appeared in his wedding with a dapper looking blue suit with Plaid blue tie. There was love all around and everybody enjoyed the romantic day with the bride and the groom. Furthermore, to preserve their big day in memory, Angela and Joshua got their wedding speech framed.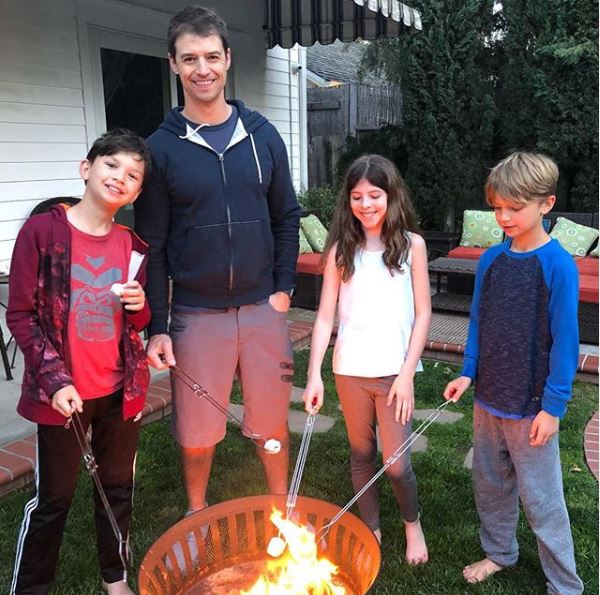 However, for Angela and Joshua, their children stole the spotlight as they did the most heart touching thing. Kinsey tells the interviewer of the Martha Stewart Weddings how their kids touched their hearts. Angela said,
"Our wedding was more than just two people coming together, it was a family coming together. Josh and his sons and my daughter and I. We were so proud of our children. They each wrote something to say during the ceremony. They wanted us to know how much it means to them that we were becoming a family. It was truly moving."
How is their Married Life?
Angela is very happy with her husband and the couple loves each other very much. So far, any rumors and controversies surrounding the couple are unheard of. With every passing year, the love for each other is growing and hope it continues to do so.