Jill Rhodes is significantly famous for being the wife of Fox News host Sean Hannity. Hannity's interview with President Donald Trump's son because of his involvement with a Russian Lawyer in the 2016 Presidential campaign. Let's know more about Rhodes Personal Life, Family, and her husband's Controversies.
Besides being famous for Sean Hannity's wife, Rhodes also has a degree in journalism. Furthermore, she also worked as the book editor in Manhattan. Do you want to know more facts about her? Here are five facts about Jill Rhodes.
Jill Rhodes's Family and Personal Life
Rhodes is a family woman. She lives with her family in New York City, where she works as a book editor. Rhodes tied the knot with Sean Hannity in 1993 and the couple is together till this date. The couple married in an intimate affair and maybe because of that, there are not many details about their wedding.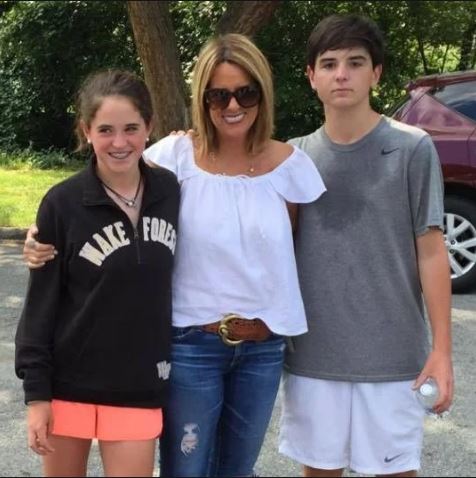 From her twenty-six years of marital relationship, the pair is blessed with two children. Her eldest son, Patrick Hannity is 18 and her daughter Merri Kelly Hannity is 15. Rhodes stays together with her hubby while working in his show "The Hannity Show".
The Couple First Meeting…
Though there are no details about the pair wedding, there are details about the couple's first meeting. As reported by people.com, Sean met Rhodes for the first time in Alabama, the place where Rhodes lived with her family.
Sean was working for WVNN when he first saw her and that time, Rhodes was a college student. Jill studied at the University of Alabama and also worked for the Huntsville Times as a political columnist. It was not just loved at first sight for Hannity but it was the same for Rhodes.
In an interview with People.com, Rhodes said,
"I looked at his face and I said, 'That is the man I'm going to marry".
Sean Hannity is facing Sexual Harassment Charges
In 2013, Rhodes Husband, Sean Hannity faced allegations of sexual harassment. Just a year ago, Fox News Commentator, Roger Ailes, and Bill O'Reilly were removed from their services at the station. Hannity faced allegations from a conservative blogger Debbie Schlussel.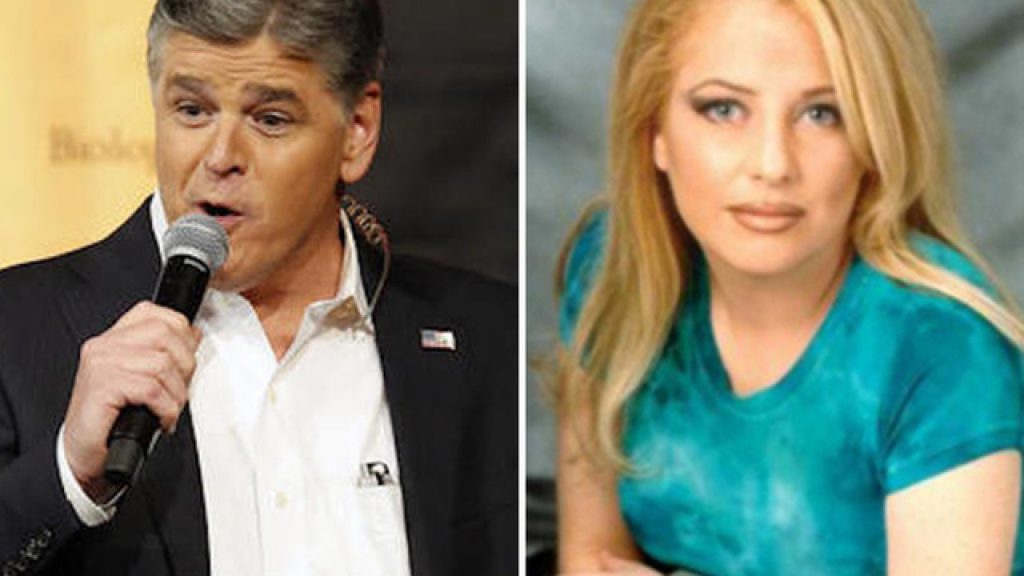 Despite the allegation, Rhodes is standing by her husband and supporting him. According to Debbie, Hannity called her in his hotel room and upon refusal, Sean blacklisted Debbie from the station. Besides Hannity, other major contributors at Fox News were also targetted by the allegation.
Because of the sexual harassment news, the rumors about the couple separating started to flow. But those were just rumors as the pair are still together and supporting each other.
Jill Rhodes has a Book dedicated to her
The wife of Rhodes has a book dedicated to her. Yes, and it's none other than her husband Sean who dedicated a book to her. In 2002, Sean wrote a book by the name Let Freedom Ring: Winning the War of Liberty over Liberalism which was dedicated to his wife.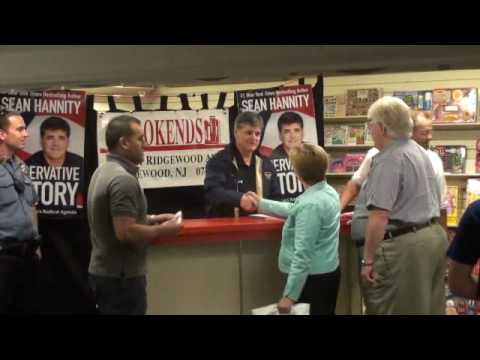 Talking about his book, he said,
"The most important acknowledgment I make is to my family- my wife, Jill and my two children, Patrick and Kelly, to whom I dedicate this book. I am blessed to have them in my life".
More Controversy regarding Sean Hannity…
Sean is always surrounded by controversies. It might be difficult for Rhodes to keep her family away from the spotlight because of her husband's controversies. Apart from the sexual allegation, some of his other controversies are:
In 2013, Hannity admitted about thinking of other women other than his wife. Sean admitted this fact in his radio show to a caller. He said,
"You can't help noticing attractive people! And if you say you can, you're full of it!".
In 2017, he interviewed Donald Trump Jr., Jared Kushner, and Paul Manafort about their allegation of meeting the Russian Lawyer during the Presidential campaign. This also got Hannity into controversy.
For further updates, keep reading Allstarbio.com.