"And now, here's your host, Pat Sajak!". Sajak became the longest-running game show host in the history of American television. Alongside Vanna White, Sajak is hosting the show since 1981 after taking over from Chuck Woolery. He is very desirable among the women and they want to know more about his relationship status.
After the divorce with Sherrill Sajak, the game show host's relationship status is closely watched by many of his female fans. Is he married? If yes, who is his wife? Stay connected as we're going to explore more into his personal life.
Pat Sajak Married! Who is his Wife?
The 70-year-old is a married man for a long time now. He tied the knot with Lesly Brown Sajak in December 1989. It's been more than 20-years now the couple is living happily with each other.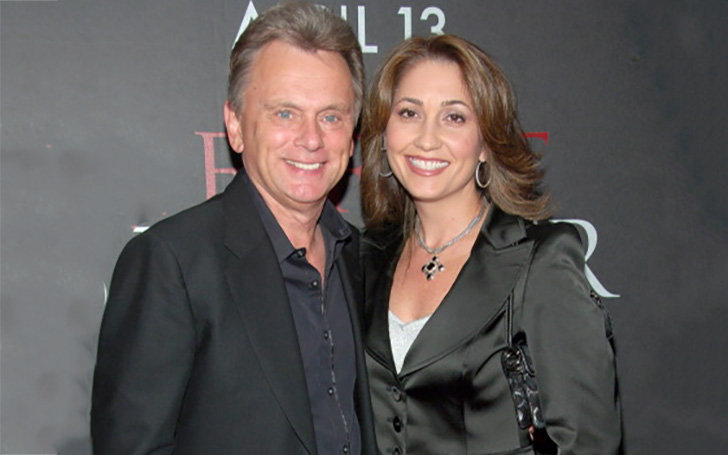 In the hindsight, Sajak remembers it was not easy to start a relationship with his wife Lesly. Lesly is a professional photographer and still clicks amazing pictures. The game show host remembers,
"There was no electricity in the air".
Love at first sight, NO. Moreover, Sajak worked hard to make her fall in love with him. The couple, however, started their relationship over the phone as long-distance friends. After a while, they began to fall for each other and in no time, the lovely couple was dating.
The Wedding Details…
After some years of dating, the pair tied the knot on December 1989, in front of 150 guests. The wedding ceremony was organized at Saint Mary's Roman Catholic Church in Annapolis, Maryland.
Lesly walked down the aisle with her father while Sajak looked at her with love in his eyes. From that moment to pronounce them husband and wife, it took 40 minutes. During that time, the couple exchanged wedding vows that they've written for each other.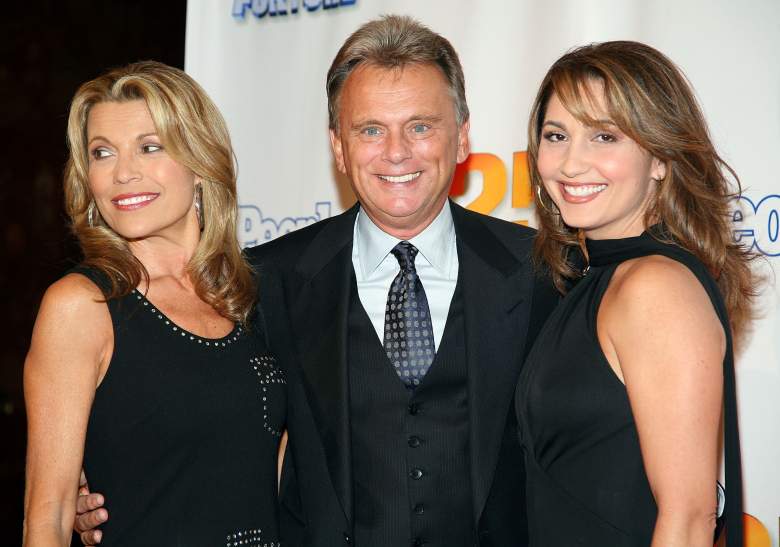 There was love in the air and the party lasted all night. Sajak invited only a few of his celebrity guests who witnessed the host turning his girlfriend into his wife. Vanna White, Sajak's co-host of the game show attended the nuptials. They are very good friends and share a good relationship. Only one time they argued was over ketchup on a hotdog.
Pat Sajak's Children
The 70-year-old is a very proud father of two children. Lesly gave birth to the couple first child, a son named Patrick Michael James Sajak on September 22, 1990. Patrick bought a lot of joyful moment in the pair life and he is the elder child in the family.
Five years after that, On January 5, 1995, Lesly gave the good news to Pat again with another child. This time it was a beautiful angel daughter, Maggie Marie Sajak. Both the children are well settled now in their life. We don't know much about Patrick Profession.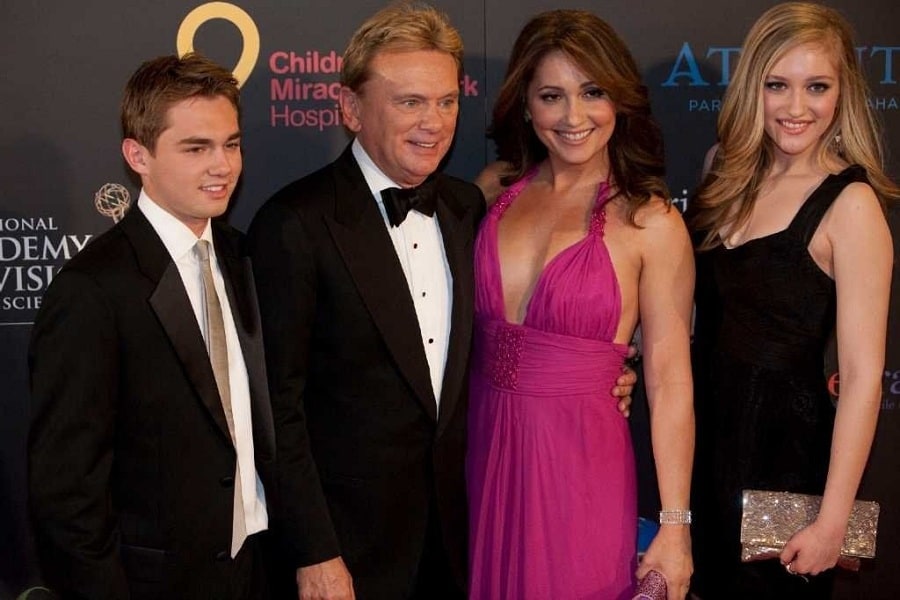 On the other hand, Maggie is a very talented country singer and musician. She is currently 23-year-old; She writes her own songs and sings them too. Some of her hit songs are Wild Boy, Pretty on the Inside, and If I was Gonna Go.
Besides these two children, Sajak does not have any other children, not even from his first wife Sherrill.
For further updates, keep reading Allstarbio.com.