Jack Pratt
Quick Facts of Jack Pratt
If both of your parents are celebrity, than it is likely for you to become famous overnight. The same is the case with a celebrity kid, Jack Pratt. He is the only child of actor Chris Pratt and actress Anna Faris.
Jack is currently five years old and not enrolled in any sort of activity. But his father is famous for movies like Wanted, Jennifer's Body, Moneyball, The Five-year engagement, zero dark thirty and Her to name a few. Likewise, his mother Anna gained fame for movies such as The Hot Chick, Lost in Translation, Brokeback Mountain and The Dictator.
Premature birth
Jack was born on August 25, 2012, in Los Angeles USA. He is the only child of Chris Pratt and Anna Faris. They kept his name as a tribute to Anna's late father Jack Faris.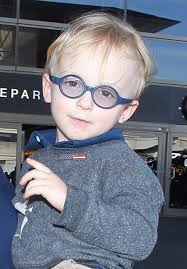 However, Jack's birth came with some nervous moments since he was born prematurely. They welcomed their only child nine weeks early and weighing just three pounds at the time of his birth. The seven-year-old got jaundice and because of the underweight issue, they had to keep him in hospital for some months. Nevertheless, after the baby boy reached four pounds, five ounces they took him home for the first time.
Parents Marriage
Jack's parents Chris and Anna met on the set of Take Me home tonight in 2007. They were cast against each other in the comedy movie. Ultimately after dating for a year, they decided to get engaged in a secret ceremony. Anna was the one who fell in love with the Money ball actor Chris.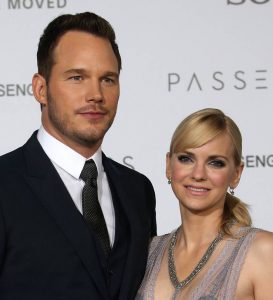 Subsequently, after a year of engagement, they decided to walk down the aisle on an exotic location in Bali Indonesia on July 9, 2009. After the wedding, Faris hosted a party at the Malibu Reef Check Partnership. During the party, the Faris flaunted her extravagant engagement ring while Pratt wore a gold wedding band.
Parents Divorce
Anna and Chris were happily married and everyone thought them to be the perfect match for each other. Despite that belief, the couple decided to part their ways after eight years of marriage. Jack was just five years old at that time. Chris announced their separation through his facebook account stating they had separated with mutual consent. They had planned to officially separate in 2017 but for the sake of their son, they kept trying to bond with each other. Despite making an attempt the celebrity couple could not make it and officially divorced in 2018.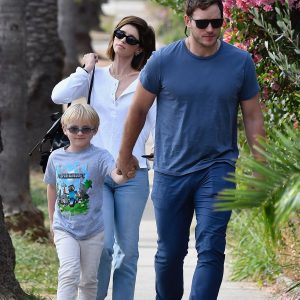 However, even after divorce, the ex-couple share a cool relationship and mutually take care of their only child Jack. The seven-year-old dad Chris is currently married to Arnold Schwarzenegger's daughter and Christopher Schwarzenegger, Patrick Schwarzenegger's sister Katherine Schwarzenegger. Currently, Jack lives with his father and step-mother Katherine. He shares a lovely relationship with his step-mom and is often seen traveling together. Alongside, Jack's biological mother is currently single. However, she was previously married to Lovers Lane actor Ben Indra before separating in 2008.
Net Worth
Jack is currently seven years old and enjoying his childhood. He enjoys a lavish life with his step-mother Katherine and dad Chris. The Prematurely born baby is currently healthy and living a lavish life because of his millionaire parents. His actor dad has a net worth of $40 million from his successful movie career. Some of his movies are The Lego which grossed $460 million, Guardian of the Galaxy ($774 million), Chris earned $1.5 million from the superhero movie for his performance as iconic Star-Lord. Later He earned $13 million from the 2013 movie Jurassic world which earned $1.67 billion worldwide.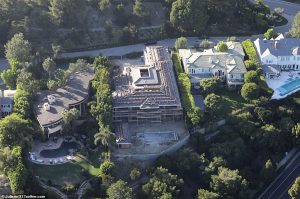 In addition, Jack's dad is ranked 16th on the list of highest-paid actors with his earning in 2016 of $26 million. He got $12 million as the fee from the movie Passengers. He earned $17 million in 2017 for acting in movies like Guardian of the Galaxy vol2, Jurrasic World: Fallen Kingdom. Furthermore, Jack's mother Anna is also a millionaire who has a net worth of $20 million from her movie career. She charges  $200,000 per episode for her role in television sitcom MOM. As of now, Jack lives in Pacific Palisades, Los Angeles, Calif, house bought by his dad Chris worth $15.6 million at 10,000 square feet.