Quick Facts of Kathryn Leigh Scott
The 80's American Television Film Actress, Kathryn Scott is best known for her role in the CBS series, Big Shamus Little Shamus alongside Brian Dennehy. Scott is also remembered for playing several roles on the show, Dark Shadows.
Scroll down to know more in detail about Kathryn's early life, career, relationships, affairs, net worth, and her overall achievements. Let us take a deep dive down her life.
Kathryn Scott's Bio, Wiki, Early Life
The TV actress, Kathryn Leigh Scott was born on January 26, 1943, in Robbinsdale, Minnesota, USA. Kathryn was born to her parents Ole Scott (father) and Hilda Sophie Scott (mother). Both of her parents come from a Norwegian descent.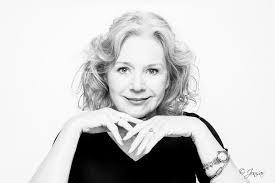 Kathryn grew up on a small farm with her Norwegian parents. In addition to that, Scott attended Northwestern University in their summer 'cherub program' in high school. However, Kathryn moved to New York in 1962. Then, Scott studied at the American Academy of Dramatic Arts on a scholarship. Scott was working as a Playboy Bunny in the original Playboy Club.
See More: Cheryl Scott Bio, Net Worth, Height, Boyfriend, Body, Affair, Married & Ethnicity
Kathryn Scott's Career
After her graduation, Kathryn landed a role as the lead in the gothic daytime drama, Dark Shadows from 1966 to 1971. After that, Scott starred in the 1971 MGM horror film, House of Dark Shadows. She played the roles of Maggie Evans, Josette du Pres, Lady Kitty Hampshire, and Rachel Drummond.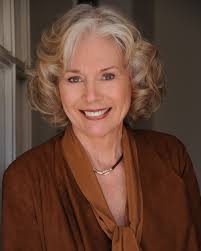 However, in 1971, Kathryn moved to Paris with her fiance photojournalist Ben Martin. Kathryn played the role of twins in the French film L'alfomega after she moved there. After that, Kathryn and her partner moved to London where she continued her acting career.
Furthermore, Kathryn appeared in different television films like Crime of Passion, Harriet's Back In Town, The Turn of the Screw, Marked Personal, and many more. Scott also appeared in the miniseries Late Call, Edward The Kind, The exiles and films like Come Die With Me, Space:1999 as well.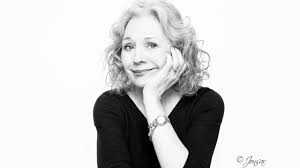 Besides those appearances, Kathryn also worked with director Jack Clayton in the movie The Great Gatsby alongside Robert Redford and Mia Farrow. Similarly, Scott appeared in The Greek Tycoon with Anthony Quinn and Jacqueline Bisset. Moreover, Kathryn played the role of Nurse Kelly in the American playwright Harvey with James Stewart.
In addition to that, Kathryn moved to Los Angeles and starred in the CBS Series Big Shamus, Little Shamus. After that, Scott guest-starred in various TV series and returned back to England. There, Scott filmed The Last Days Of Patton with George C. Scott and Daniel J. Travanti.
Besides her acting career, Kathryn founded Pomegranate Press through which she published her books. Her books include Dark Shadows, The Bunny Years, Last Dance At the Savoy, Now With You, and Now Without. Her book Dark Shadows: Return to Collinwood published on April 3, 2012.
Who is Kathryn Scott's Husband?
The Darkshadow Actress, Kathryn Scott was married to her first husband photographer, Ben Martin. In 1971, they married in Vikebukt, Norway. The couple split in 1990 due to undisclosed reasons. However, Ben used to manage Kathryn's investments so they remained business partners until Martin died in 2017.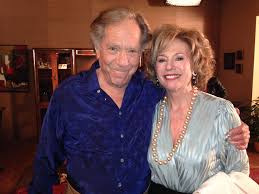 After the death of her ex-husband, Kathryn sought the help of Los Angeles financial planner, Olivier Cornet. The year after her divorce, Kathryn married the founder of Los Angeles magazine, Geoff Miller. Their relationship went smooth until Miller died of Progressive Supranuclear Palsy (PSP) in 2011.
In addition to that, Kathryn remains a single woman now. She isn't seeing anyone after the death of her husband and is busy looking after herself.
See More: Scott Pelley Bio, Net worth, Height, Weight, Girlfriend, Affair, Married, Ethnicity, Nationality, Fact & Career
What is Kathryn Scott's Net Worth?
The 76-year-old Actress, Kathryn has an estimated net worth of $500,000. Working as an actress for over 20 years definitely helped in increasing her worth. Furthermore, "House of Dark Shadows" grossed a total of $34 Million worldwide in the box office. Baz Luhrmann's The Great Gatsby earned a total of $46 Million in the box office. Kathryn's most recent appearance in A Rainy Day In New York(2019) grossed approximately $5o Million worldwide.
Adding these amounts, we can easily calculate Kathryn Scott's total net worth. Besides having a big fat number in her bank account, she also received tremendous love and support from her fans.