Sarah Forgany is married to her longtime boyfriend on January 5, 2019. The couple tied the wedding knot in a fairy tale style of wedding.
The couple is now head over heels in love and traveled all the locations where the Game of Thrones was filmed. Not to mention, their wedding was an extravagant affair. Well, don't worry guys if you don't know much about it. We're going to give you details about the wedding and also their married life.
A Romantic Proposal
The two were hopelessly in love with each other for a long period of time. According to Sarah, the proposal was very romantic. Her spouse improvised the proposal to adjust to Sarah's work schedule.
He woke up before Forgany and was ready, well suited up for the moment but Sarah Forgany was still in her PJs and was blown with what she saw. Sarah said,
"He surprised me at my home. I was in my PJs, half asleep when he knocked on the door. When I opened, he was dressed up in a nice suit holding roses and a diamond ring. Of course, I knew what he was doing and started crying. He took my hands, got on one knee, and after some heartfelt words he asked me to be his wife."
Also Read: Jenna Jameson & her Husband Lior Bitton Married Life
The Fairy Tale Wedding
Sarah Forgany and her husband quickly turned the beautiful moment of their proposal into a blissful moment of their marriage. Moreover, they were married inside one week of the proposal and she decided to quickly choose her wedding dress.
According to Sarah Forgany,
"I walked in and everyone at the store thought I had the wrong date because it was just weeks away. They told me they can't order a dress that soon. I said no worried, I'll see what you have on the rack. I was in and out, in one hour with a dress."
Sarah surprised everyone with her quickness and was all ready for the big day. Forgany always dreamt of the beach wedding and she got that. The couple exchanged wedding vows on the beach in Fort Lauderdale, Florida.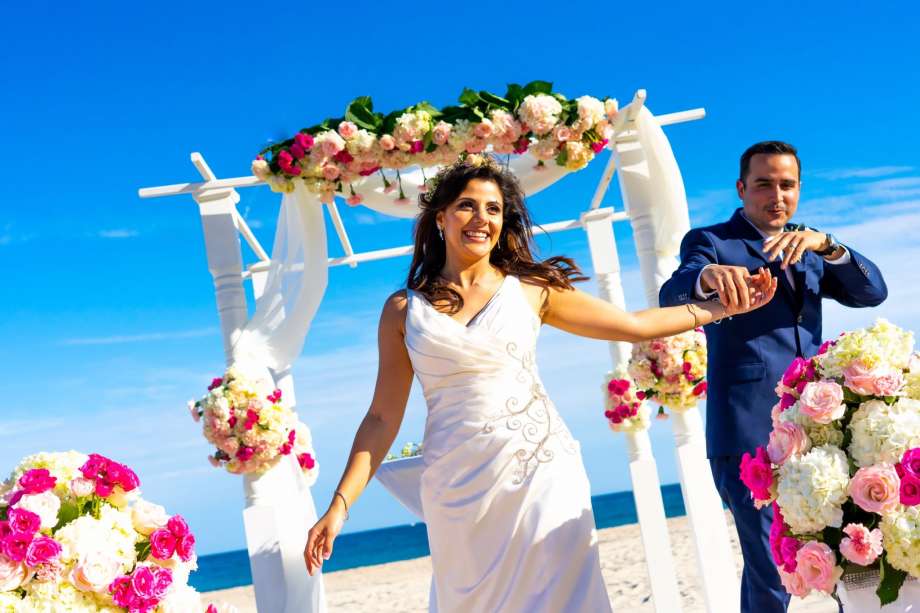 As the wedding was quick, the event only saw 24 guests.
Sarah Forgany's Honeymoon Period
The newlywed couple loves to travel the world and learn many new things. They love Game of Thrones and traveled to some places where the series was filmed during their honeymoon.
Sarah traveled to Iceland, Uganda, and Rwanda in East Africa with her man sharing the joy of love. Furthermore, they hiked together at the glacier in Vatnajokull National Park and also flew to Uganda to catch a glimpse of rare Mountain Gorillas.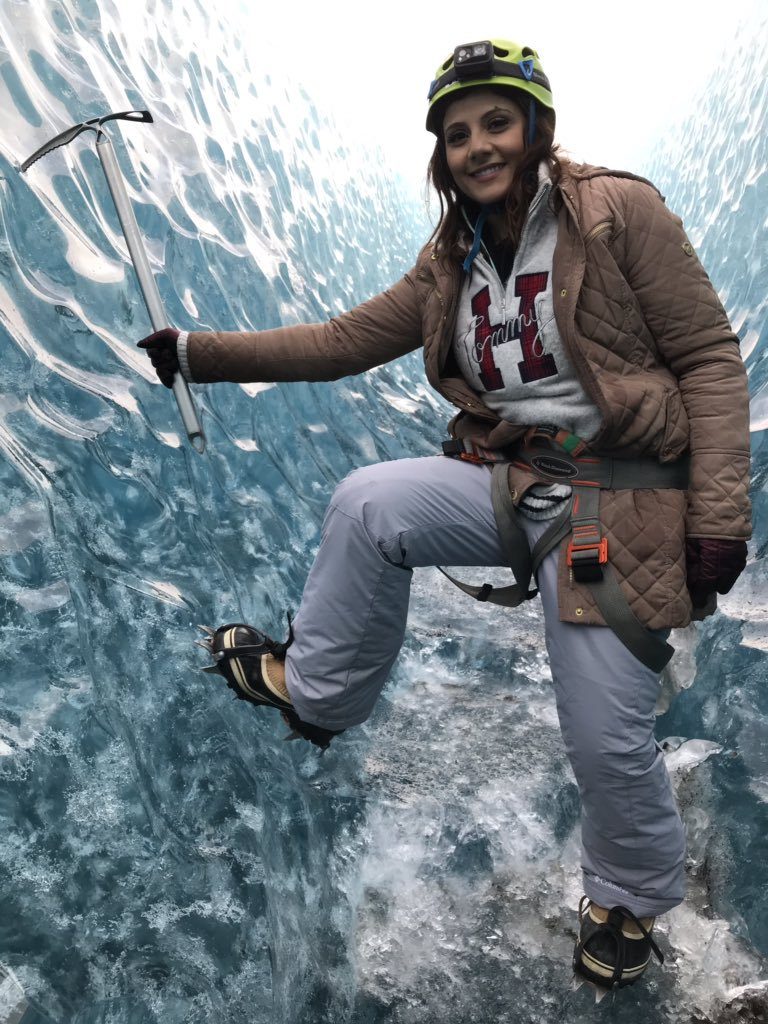 Forgany and her spouse loves to travel and in her own words she said,
"We both love to travel the world and learning what it has to offer… but doing it together is even more special. I can't wait to share many more together."
The couple stays away from any sort of rumors and controversies. And even before the marriage, Sarah stayed away from any sort of scandals. The love between her and her husband is growing and the couple is living happily with making plans for the future.