Quick Facts of Lola Lovell
Today, we are talking about a celebrity kid, Lola Lovell who rose to fame for being the only daughter of Clueless actress, Stacey Dash. Her mother is an American actress and former talk show host.
Lola was born from her mother's first marriage with a famous producer, Brian Lovell. Her mother, Stacey has appeared in movies like Moving, Mo'Money, Renaissance Man and The View From The Top. Also, she has worked in series like CSI: Crime Scene Investigation, Single Ladies and reality TV show, Celebrity Circus.
Who is Lola Lovell?
Lola Lovell was born on May 10, 2003, in the US. She was born to her mother, Stacey Dash, and father, Brian Lovell. The only daughter of actress Stacey is currently 16 years old and focusing on her studies.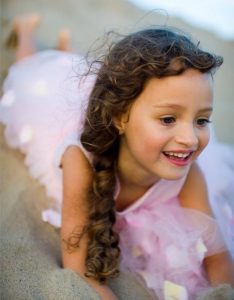 Besides her date of birth, nothing much is revealed about Lola. As per her picture, she is a beautiful girl with curly hair and thin build up. She belongs to white ethnicity and follows the Christian religion. Lola is too close with her mother and often visits a church.
Parents' Married Life
During the start of Lola's mother's career, she was in a relationship with the famous singer, Christopher Williams with whom she shared a son named Austin Williams, born in 1991. Since they were not married, they decided to separate mutually.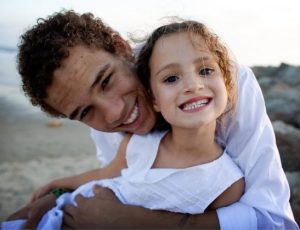 As we have already mentioned, Lola was born as the only daughter of the actress Stacey Dash and Brian Lovell from their five years of marriage. Her parents dated 6 months after getting together in Jan 1999. After their romance for a couple of months, they decided to walk down the aisle in an intimate ceremony on 16th Jul 1999.
Things were fine for a couple of years. They even welcomed their daughter, Lola in 2003. Due to some disputes and complications, their marriage could not last for a long. Ultimately the couple decided to end their marriage after five years in 2006.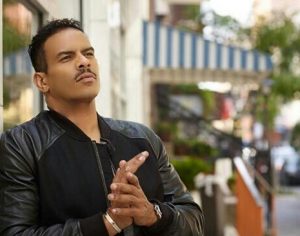 After the divorce, her father remained single with no rumor of marriage with any other women. Contrarily, Stacey married multiple times after getting a divorce with Lola's father. She married British executive, James Maby from 2005 to 2006 with no children. Later, Dash married actor, Emmanuel Xuereb, a year later in 2007. After three years, she filed for divorce in January 2010 which was finalized in September 2011.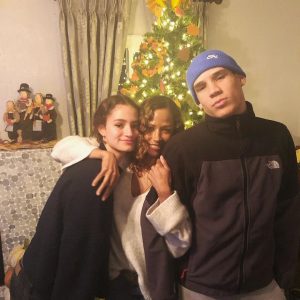 In 2018, she was married to a lawyer, Jeffrey Marty on  April 6, 2018, in Florida. She married a guy whom she had met only for ten days. As of now, she lives with her son Austin and daughter, Lola.
Net Worth
Lola Lovell is currently pursuing her high school and not enrolled in any sorts of activities from where she could earn. Despite this, she lives a life of a celebrity. Although born in the family of a millionaire, Lola is not a spoilt kid. She is a simple girl and loves traveling with her mother StaceyDash.
However, her mother Stacey has an estimated net worth of $100 thousand from her career as an actress and host as per the Celebrity Net Worth. As of now, she has featured in more than fifty movies and television series. Stacey's first popular role came in TV series, Clueless alongside Bear Blue Jarecki's mother, Alicia Silverstone,  and other casts Paul Rudd, Brittany Murphy, and Charlie Bigelow's wife, Elisa Donovan. The series earned around $56, 631,572 worldwide. Some of her other movies are The Thinning, Dysfunctional Friends, Moving, Mo'Money, Renaissance Man and View From The Top.